8. Objective – Team New Forest
Re:New Forest – Partnership Plan
Team New Forest Outcome: Communities, businesses and organisations work together as a team to deliver the vision of the Partnership Plan, sharing knowledge, ideas and resources to deliver the best for the Forest.
Why is it important?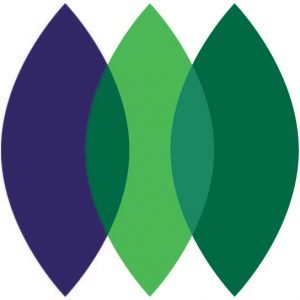 The long-term survival of the New Forest is just as dependent on what happens around the boundary, regionally and nationally as within. We need to consolidate our networks and influence, nurture a culture of collaboration and enable delivery of policies and a package of measures to ensure the National Park landscape, economy and communities thrive. We need to be better than the sum of our parts to meet the challenges ahead and to ensure we are as efficient and effective a team for the New Forest as possible.
We want to harness the wealth of experience, skills and views in delivering this Partnership Plan. The Plan will be a living programme of work that will evolve over time, adapting and improving to new challenges and changing agendas. As well as building effective and impactful working arrangements to deliver, we also need to ensure that we hear and take account of all sections of our community and incorporate their ideas and innovations as we move forwards. Everyone stands to benefit when we embrace and value the diversity of thoughts, perspectives and ways of working that people from different backgrounds, experiences and identities bring to the National Park. Our work and our National Park will be richer and more impactful if we take account of and include the views, talents and skills of all sections of society.
We will ensure a range of interventions are in place to enable all sectors of our community to have their say, take part and influence action in the National Park.
Data, evidence and understanding of the context we work in must underpin and help guide the Partnership Plan and our work with different organisations and groups. It will also be needed to monitor and measure impact. We will establish a National Park insights capability with universities, businesses and other stakeholders to ensure that our decision-making is anchored in robust research, that our action is monitored and that we are able to capture regular insights into the views of the community and of relevant social, economic and policy context.
Our priorities
We will do this through a programme of work that:
5.1. Works with a wide range of people in our community and beyond by:
5.1.1. Growing understanding of each other and our audiences
5.1.2. Enabling enriching experiences for a diversity of people.
5.2. Establishes strong partnerships and relationships within and beyond boundaries by:
5.2.1. Increasing the breadth and depth of our engagement by helping recreational users to understand their impacts on the National Park and the changes residents could make to help contribute to nature's recovery and tackle the climate emergency
5.2.2. Establishing a new Partnership Plan Leaders Panel
5.2.3. Advocating regionally, nationally and internationally; identifying key means by which we can realise the ambition of the Partnership Plan
5.2.4. Expanding and consolidating links from the New Forest to Dorset, Hampshire and Wiltshire
5.2.5. Activating and channelling people's enthusiasm for caring for the New Forest and learning more about it (such as New Forest Ambassadors Scheme); harnessing and supporting existing movements within our communities.
5.3. Leads the green agenda; seeking to influence, shape and innovate by:
5.3.1. Ensuring blue-green infrastructure is in place, connecting key network areas to help solve climate challenges by building with nature
5.3.2. Managing recreation across the area effectively, seeking new opportunities for sites where people and nature can benefit
5.3.3. Working with the national parks and wider protected landscapes to ensure they are recognised as central to providing nature-based solutions to the climate emergency and recovery of people.
5.3.4. Positioning the Green Halo Partnership to cement our role as thought leaders, influencing, developing and implementing policy in this area
5.3.5. Championing and helping to deliver the green recovery and the 'Greenprint' aspirations of the wider area
5.3.6. Working with Southampton City Council on developing its National Park City campaign
5.3.7. Exploring the National Park City region bid with Southampton City Council, South Downs National Park Authority (SDNPA) and the Isle of Wight Area of Outstanding Natural Beauty (AONB).
5.4. Develops our reputation as a 'centre of excellence' through our work together for the National Park and wider area by:
5.4.1. Understanding our evidence needs, the gaps and how to fill them; we are known as a centre of excellence for evidence, data and insights – in its commission, collation and application
5.4.2. Successfully scanning horizons using up-to-date evidence and data
5.4.3. Developing a 'SMART' National Park ambition with greatly improved broadband connectivity and use of up-to-date technologies where they can help solve National Park issues and take  beneficial opportunities
5.4.4. Working with each other efficiently, effectively and with respect.