4. Objective – Net Zero with Nature
Re:New Forest – Partnership Plan
Net Zero with Nature Outcome: A net zero carbon emissions target is achieved by 2050, through significant cuts in land-based emissions and the conservation and restoration of natural ecosystems, to both reduce emissions production and remove emissions from the atmosphere.
Why is it important?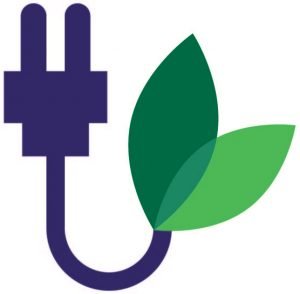 Climate change, along with biodiversity loss, is the greatest long-term challenge of the present day. The impact of climate change on the New Forest is likely to be wide reaching, with warmer, wetter winters, hotter, drier summers, rising sea levels and an increasing frequency of extreme weather events, the effects of which are already being seen. The overriding challenge for the Partnership Plan is to make a significant contribution to both mitigating and facilitating the adaptation of people and wildlife to a warming world.
The National Park Authority declared a climate and nature emergency in January 2020, with a commitment to reduce its own greenhouse gas emissions to net zero by 2030. Many of the partner organisations have made similar declarations and we all recognise that progress can only be made through collaborative working and a collective ambition to achieve net zero with nature.
The natural environment is the most important and effective solution we have for capturing and sequestering carbon long-term. As a partnership we will work to safeguard the New Forest landscape, restore habitats to sequester carbon and combat biodiversity loss as well as support behaviour changes to ensure the National Park continues to be a treasured landscape for the nation.
Our priorities
We will provide leadership to reduce carbon emissions and increase carbon sequestration, working towards the National Park being 'net zero with nature' by 2050. Net zero is achieved when the amount of Greenhouse Gases (GHGs) emitted by human activities on a global scale are equal to that being removed by the natural environment. We will do this through a programme of work that:
1.1. Establishes baseline data and evidence by:
1.1.1. Working collectively to both identify relevant emissions and the pace at which they need to be reduced to meet net zero by 2050
1.1.2. Researching and monitoring likely impacts of climate change and how that affects the National Park's ability to maintain its carbon stores and continue to sequester carbon
1.1.3. Developing research agendas and links with national level research bodies
1.1.4. Mapping both existing carbon storage and sequestration (carbon removal from atmosphere) rates across the National Park, as well as the potential increase in carbon sequestration the Park could support.
1.2. Implements nature-based climate solutions by:
1.2.1. Identifying the range of nature-based climate solutions in the National Park and working collectively to agree actions to implement these, e.g. the most appropriate type of habitat restoration, preferred areas for tree and hedgerow planting, woodland creation including natural woodland regeneration ('the right tree in the right place')
1.2.2. Providing advice on low carbon and nature-friendly practices and engaging farmers / landowners in the uptake of agricultural practices that both reduce carbon emissions and increase carbon sequestration (carbon removal from atmosphere where it causes climate change)
1.2.3. Training advisors on low carbon and nature-friendly farming practices
1.2.4. Taking action to protect our existing carbon stores by building resilience into our ecosystems e.g. maintaining genetic diversity within our woodlands to combat pests and diseases that threaten tree survival
1.2.5. Exploring the potential for both public funding and private finance to fund nature restoration at the scale required to tackle the climate crisis.
1.3. Builds a New Forest coalition for a net zero economy by:
1.3.1. Creating forums for working collectively to reduce carbon emissions across all sectors
1.3.2. Carefully integrating infrastructure projects with the wider natural environment
1.3.3. Promoting measures to reduce demand, increase energy efficiency and use energy from renewable energy sources
1.3.4. Promoting investment opportunities to fund nature recovery that increases carbon sequestration and protects our existing carbon stores.
1.4. Activates communities through programmes of education and engagement by:
1.4.1. Supporting our communities to take action by encouraging low carbon living and sustainable purchasing
1.4.2. Encouraging visitors to adopt low carbon forms of travel to access the Park
1.4.3. Enlisting more volunteers and support for the New Forest Ambassadors' Scheme.
1.5. Increases Sustainable Travel by:
1.5.1. Producing and delivering an agreed New Forest Local Cycling and Walking Infrastructure Plan (LCWIP)
1.5.2. Campaigning for lower speed limits across the Forest where appropriate and evidenced, to secure quieter, slower and reduced traffic impacts
1.5.3. Developing a more coordinated and integrated approach to sustainable transport through the relevant Local Transport Plans and by developing a New Forest Transport Strategy
1.5.4. Supporting bids for schemes that enable us to decarbonise the transport system.
Next page: 5. Objective – Nature Recovery