Replacement for Edwardian property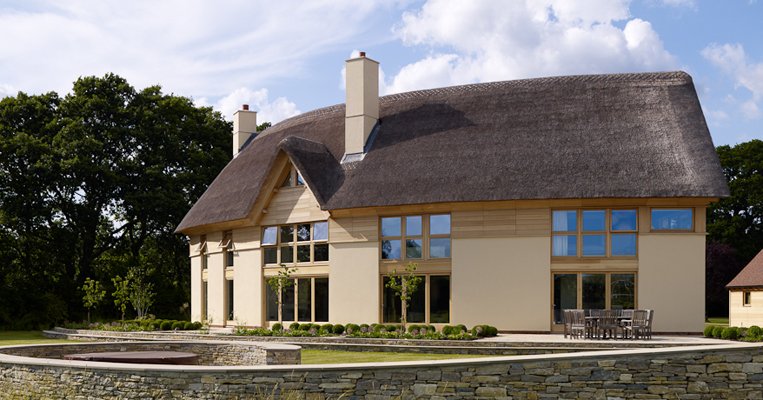 The original property can be seen in the header image of this page.
The composition of traditional buildings in a contemporary way introduces rural qualities – simple spaces, low key surfacing and a countryside image.
Architects: Western Design. Photos: Alistair Nicholls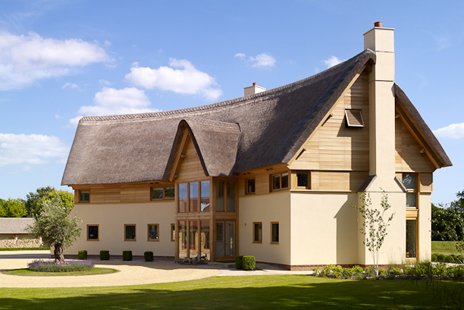 The replacement employs a long, narrow format to keep roof spans modest.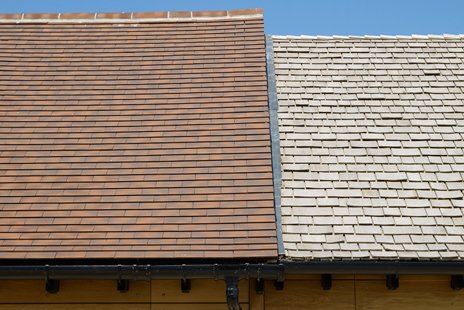 Outbuildings have roofs with contrasting finishes to keep their scale and extent modest.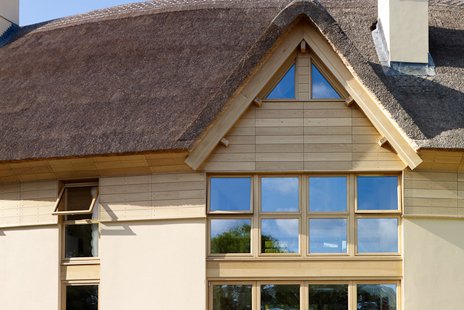 Thatch over render and timber claddings is a familiar Forest combination.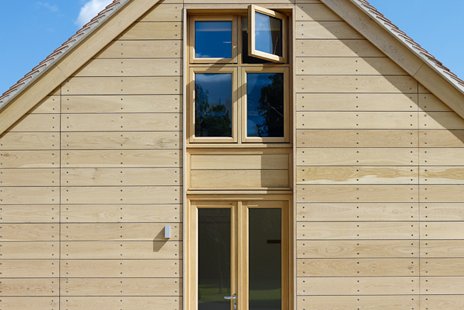 Windows merge into the claddings to avoid fussy elevations.