1920s bungalow replaced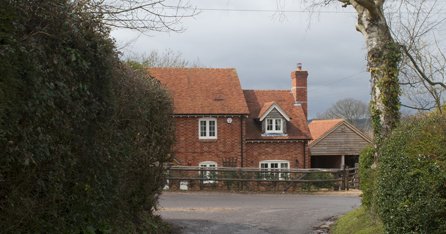 Before (above) and after (below).
A slightly larger dwelling with outbuilding strengthens the rural lane.
Design: David Cutler Associates. Photos: Chris Balcombe.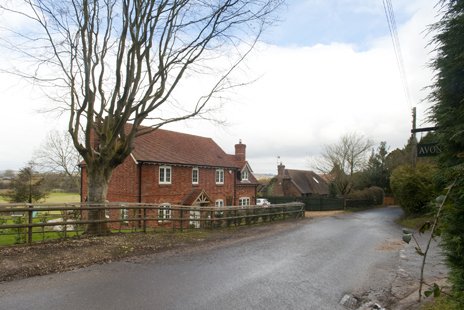 Scale reduced through the setting down of the house and a split into main and ancillary elements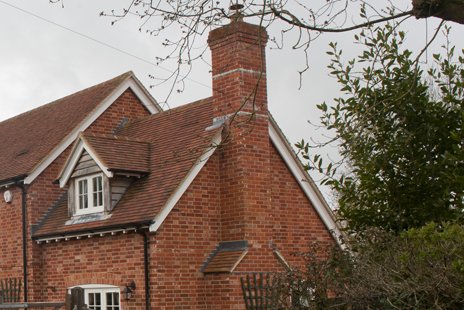 Modest depth and roof spans keep proportions traditional.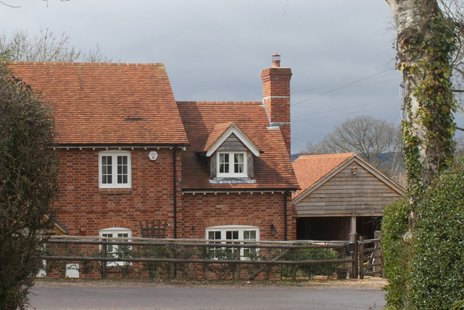 A plain plum and orange brick mix defines the dwelling whilst the garaging is rustic timber frame and cladding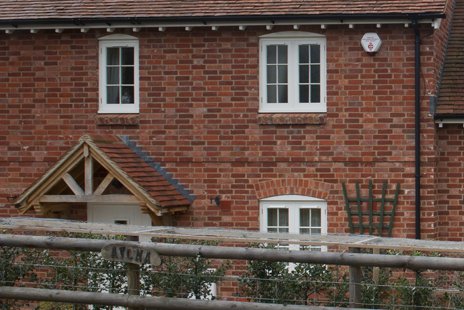 Arched window heads, balanced casements, open eaves, a weathered effect roof and a modest sized porch help add quality and mellowness to the design.