Common Cause: Shared Forest
Lead Partner
What is it about?
The Shared Forest initiative is using publicity campaigns and interpretation material to change people's behaviour and understanding in relation to commoning. The intended outcomes are more careful driving on Forest roads, people keeping their distance from livestock, a reduction in the amount of rubbish left on the Open Forest and better understanding of commoning.
The main aims are:
For commoners to have fewer problems with the public, such as reports of ponies being fed, animals involved in accidents on Forest roads and conflicts with the public over commoning activities
To improve public support, understanding of and interaction with commoning
To educate school children giving them a better appreciation of the close relationship between commoning and the beauty and diversity of the Forest through a specially designed toolkit.
During the first two years a great deal has been achieved:
The Shared Forest brand has been created and is now widely used and recognised
The education toolkit on commoning is complete and has begun being promoted in local primary schools
An awareness campaign in relation to careful driving on Forest roads was run in Autumn 2017. The #add3minutes campaign had two key messages: '40 is too fast in the dark' and 'always be animal aware'. This was developed in partnership with other members of the Animal Accident Reduction Group and was a coordinated effort to raise awareness. Lessons learned from the 2017 campaign will help inform the Autumn 2018 campaign
The Shared Forest Business Group has been set up and now comprises of 50 members representing 3,000 employees. These businesses will spread advice about safe driving to their employees, customers and associates. Work is ongoing to expand the group to reach a wider audience and to update the businesses at appropriate points during the year to keep them involved
The #Keepyourdistance campaign ran during summer 2018, reminding residents and visitors to not feed or touch the livestock. This was created in conjunction with the National Park Authority and Forestry Commission
A new CDA website (www.realnewforest.com) will be launched later in 2018 and will link to the work of the Shared Forest Project
Various activities and workshops were run during the 2018 New Forest Show to spread the 'caring for' messages in conjunction with Forestry Commission, Hampshire Art for Recreation and Therapy and the National Park Authority.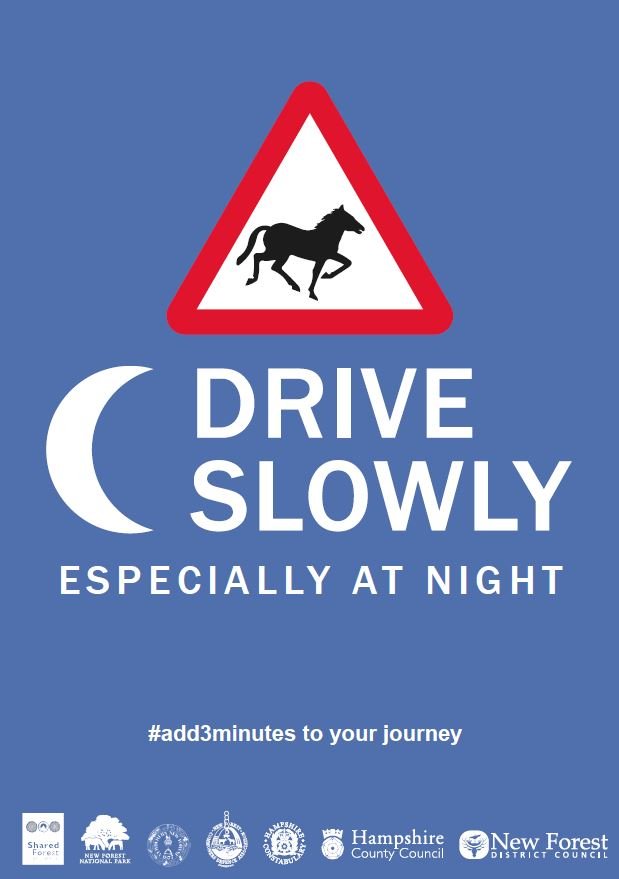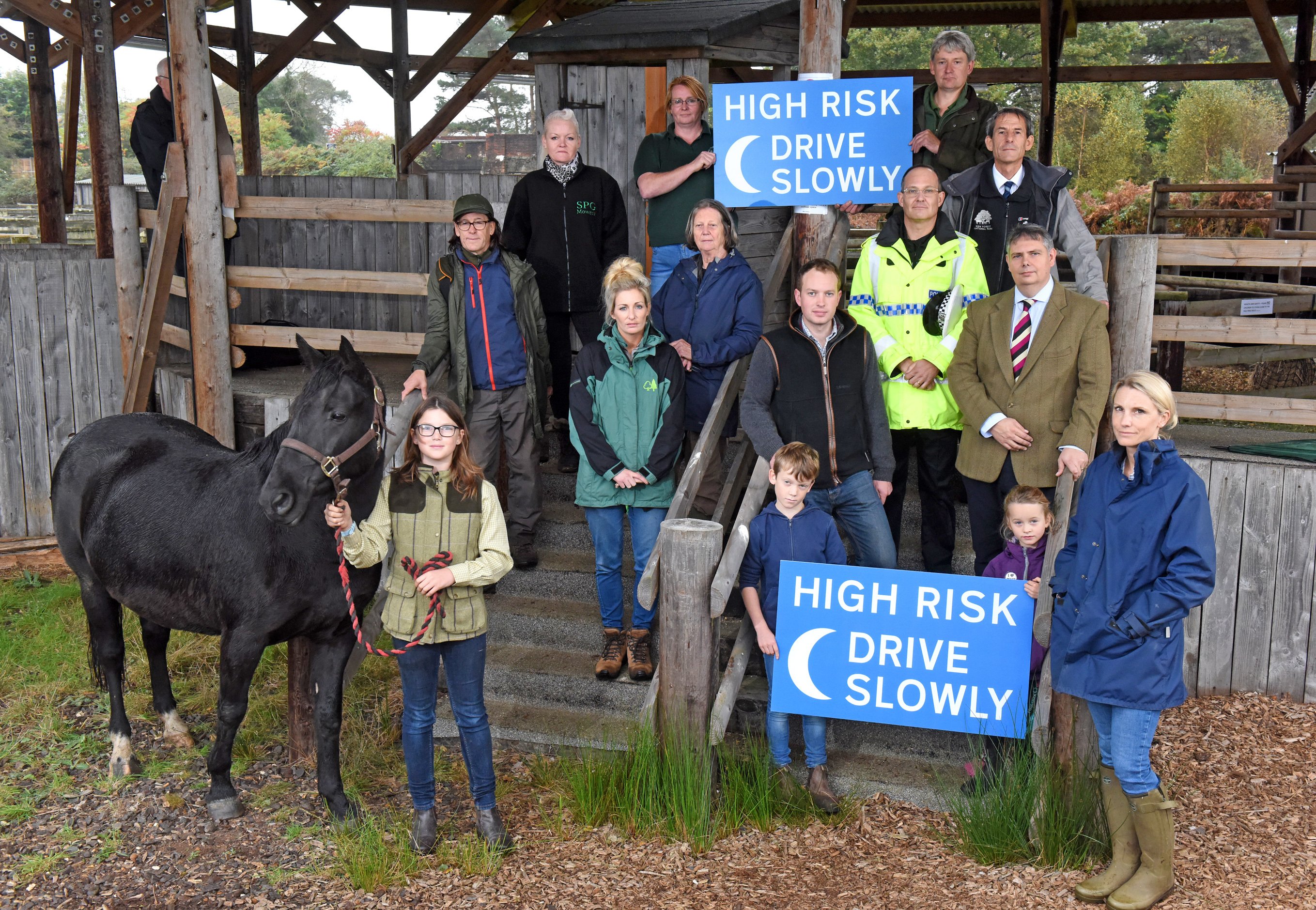 Legacy
The long term legacy is improved public awareness of role of commoning and the essential contribution that it makes to the New Forest. By monitoring the effectiveness of the different methods used, it is also hoped future campaigns will be increasingly effective.
Contact details
Jo Ivey – Commoners Defence Association
Tel: 01590 626707 email: jo.ivey@btinternet.com