Uncovering the secrets of Franchises Lodge
PUBLISHED ON: 23 FEBRUARY 2021

Three Bronze Age burial mounds have been revealed at a nature reserve in the New Forest.

It took a team of experts and volunteers five days to uncover the mounds, known as round barrows, which were smothered by thick vegetation and trees at Franchises lodge, an RSPB woodland near Nomansland.

Round barrows were created in every part of England, mainly between 2200BC and 1100BC. Over 200 of these still survive in the New Forest today, and they can be identified as round mounds, often surrounded by a 'ring ditch' from which the earth for the mound was dug.

The barrows at Franchises Lodge are Scheduled Ancient Monuments and currently on Historic England's Heritage at Risk Register because of the scrub and tree cover.

During the barrow clearance work, volunteers and RSPB staff were joined by New Forest National Park Authority (NPA) Community Archaeologist Hilde van der Heul.

Hilde said: 'The burial mounds at Franchises Lodge are called bowl barrows, which are the most common form of Bronze Age round barrow. They would have been constructed anywhere from the Late Neolithic to the Late Bronze Age, probably covering single or multiple burials. These ones are grouped into what is called a barrow cemetery, which is not uncommon for the period.

'Despite scrub and tree growth these barrows have survived comparatively well. They contain important archaeological evidence relating to their construction, social organisation, ritual and funerary practices, as well as overall landscape context within the New Forest. It is really important that we keep them in good shape for future generations to enjoy.'

It is hoped the clearance work will result in the barrows being removed from the Heritage at Risk Register.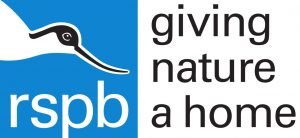 Franchises Lodge is a 1,000-acre woodland of deciduous and conifer trees, which was purchased by the RSPB in 2018. The NPA contributed £200,000 towards buying the land and offers ongoing support and advice.
The RSPB describes Franchises Lodge as a 'secret forest' that is home to a wide range of birds, invertebrates and plant life. Public access to the site is currently limited, with plans to fully open the site in the future.
Anneka Schofield, Community Volunteering Development Officer at Franchises Lodge, said: 'The barrows were in unfavourable condition and largely or completely covered in thick rhododendron and conifer trees. We have cleared all three in line with Hilde's advice for preserving the integrity of the barrows. Thank you to all our volunteers for their time and effort, and to Hilde for her advice.'
Learn more about the 'secret forest'
You can hear more about Franchises Lodge by watching a virtual talk taking place during the NPA's Awakening Festival.
The secret forest – RSPB Franchises Lodge on 23 February is sold out but a recording of the event will be available on the NPA's website after.
The NPA's Awakening Festival is running throughout February, looking at the climate and nature emergencies.
View more virtual Awakening Festival events.
About the New Forest National Park Authority
Protect – Enjoy – Prosper
The New Forest National Park Authority's statutory purposes are to:
-Conserve and enhance the natural beauty, wildlife and cultural heritage of the Park – Protect.
-Promote opportunities for understanding and enjoyment of its special qualities – Enjoy.
We also have a duty to:
Seek to foster the social and economic well-being of local communities within the Park – Prosper.
The New Forest National Park was designated in March 2005. Its unique landscape has been shaped over the centuries by grazing ponies, cattle and pigs which roam free. Majestic woodlands, rare heathland and a spectacular coastline provide fabulous opportunities for quiet recreation, enjoyment and discovery.