Best of New Forest recognised in annual awards
PUBLISHED ON: 15 OCTOBER 2020

The New Forest National Park Authority and the CLA have announced the winners of their 2020 New Forest Awards.

Now in their eighth year, the awards celebrate the wonderful people who help sustain the New Forest's environment and rural economy, ensuring it thrives and is fit for the future.

Throughout the challenges of Covid-19, they have continued to work hard to protect the Forest and keep it a living, working landscape.

Winners are usually presented with their awards at the New Forest and Hampshire County Show but as it couldn't take place this year, they were announced at the New Forest NPA's virtual Authority Meeting on Thursday 15 October. The video of the awards can be viewed at https://www.youtube.com/watch?v=YmgQAYqR9Ds

The winners of the 2020 awards, supported by Moore Barlow, were:
Young Farmer/Commoner: Peter Fogarty
Best Supporter of Local Produce: The New Forest Hamper Company
Sustainability Champion: Kathy Sirl, The Naked Pantry
Young Environmental Champion: Daisy Scott
Peter Fogarty won the Young Farmer/Commoner award due to his commitment and compassion for the New Forest. He works hard on the Cadland Estate in a number of areas including tractor work, fencing and cattle. He's a regular helper in the pound on drifts, branding and rounding up ponies, and is keen to get involved and help other commoners old and new. Peter recently saved a man's life who'd been in a car accident outside his house, and despite being born hard of hearing, has never let his disability get in the way.
This year's Best Supporter of Local Produce was The New Forest Hamper Company which received many nominations from customers and local food producers/suppliers alike. Supporting local produce is the essence of what the New Forest Hamper Company does backed up by the slogan 'Every Purchase Supports A Local Producer' on all materials. Since launching in December 2017, Adie Callaghan and husband Jason Plevey have increased from eight local suppliers to over 35, with around a third of these being fellow New Forest Marque members. Christmas 2019 saw over 1,200 hampers packed representing +364% growth year on year. Since COVID-19 hit, they've packed hundreds of hampers for customers ordering from across the UK and overseas.
Kathy Sirl won Sustainability Champion for the second year running. In 2017 she set up the Naked Pantry in New Milton which sells a range of food, skin care and household products to help reduce the amount of single-use plastic used in the National Park. Since then she's opened Naked Quench, a zero-waste coffee shop in adjoining premises. The judges felt her approach to business goes way above and beyond normal sustainability practices, including community outreach and inspiring other businesses.
Founded in 2019, the Young Environmental Champion award celebrates the achievements of young people under 25 who are working to help protect the National Park and its wildlife. This year, it went to 12-year-old Daisy Scott from Keyhaven whose aim is to become a fully-trained and qualified bird ringer, licensed with the British Trust for Ornithology. Since starting in last year, Daisy has ringed more than 350 birds – including warblers, sparrowhawks and nightjars. Most of her training takes place in the New Forest and along our coast.
New Forest National Park Authority Chief Executive Alison Barnes said: 'It's a real pleasure to be teaming up with the CLA again to recognise the local people who are helping to safeguard our National Park.'
'A living, working Forest relies on the hard work and dedication of so many great people and our awards recognise those who are ensuring the Forest continues to thrive and is fit for the future, through their work in areas such as commoning, sustainable practices, and supporting local produce.  These fantastic winners are essential in building the strong team needed to keep the New Forest special, particularly in light of the challenges of the pandemic and of the climate and nature emergencies. Never has there been a more important time to recognise them; they give us hope for the future.'
Michael Valenzia, Regional Director of CLA South East which represents farmers, landowners and rural businesses across the New Forest, Hampshire and beyond, said: 'A hearty congratulations to all of our very deserving winners. The Forest really is a unique and special place, and the people who live and work here are as equally impressive as the natural environment.
'We're pleased we were still able to run the awards this year despite the unusual circumstances we find ourselves in. The quality of nominations received was high, and I would like to thank everyone who took the time to apply, as well as our sponsors Moore Barlow.'
This year's Highly Commended were:
Young Farmer/Commoner: Peter Niccolls
Best Supporter of Local Produce: The Naked Pantry
Sustainability Champion: Cottage Lodge Hotel
-Ends-
Winners' quotes
Peter Fogarty, who won the Young Farmer/Commoner award, said: 'I'm really chuffed to win this award. I'd like to thank everyone who nominated me. I have family ties to the Forest, and I love helping fellow commoners and encouraging young people to understand the Forest whenever I can.'
Adie Callaghan, owner of the New Forest Hamper Company, said: 'We're absolutely delighted to win, not just for us but all our partners and local producers. We wouldn't have a business if it wasn't for them. Our hampers are genuinely local, and each one has a story to tell. We love being part of that story.'
Kathy Sirl, owner of the Naked Pantry, said: 'I'm incredibly proud that sustainability and what we are doing to serve the community has been recognised again. To win sustainability champion for the second year running is really special. I'd like to thank everyone who has stepped in to help us – particularly during lockdown, and to the New Forest Marque members who work with us to support the community.'
Daisy Scott, the Young Environmental Champion, said: 'Thank you so much for this award. I was surprised to be nominated by the Milford Conservation Volunteers, let alone win. I've always had a keen interest in birds and mammals, and this led me to become a BTO trainee bird ringer. I'd like to thank Graham Giddens, who has 30 years of ringing experience, for all his help and guidance.'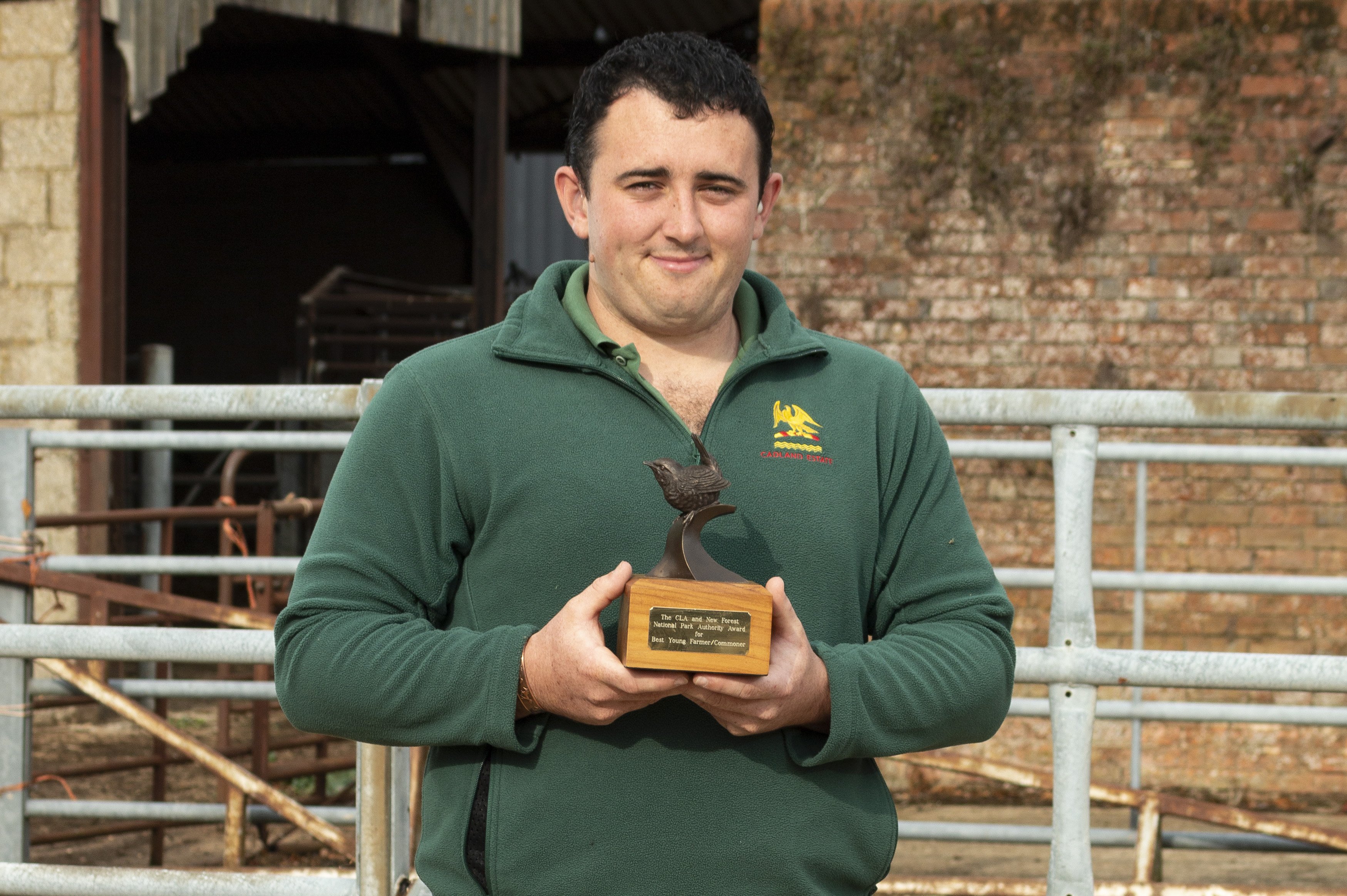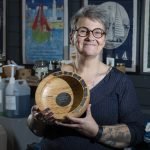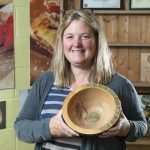 Notes to editors:
About the New Forest National Park Authority:
Protect – Enjoy – Prosper
The New Forest National Park Authority's statutory purposes are to:
-Conserve and enhance the natural beauty, wildlife and cultural heritage of the Park – Protect.
-Promote opportunities for understanding and enjoyment of its special qualities – Enjoy.
We also have a duty to:
Seek to foster the social and economic well-being of local communities within the Park – Prosper.
The New Forest National Park was designated in March 2005. Its unique landscape has been shaped over the centuries by grazing ponies, cattle and pigs which roam free. Majestic woodlands, rare heathland and a spectacular coastline provide fabulous opportunities for quiet recreation, enjoyment and discovery.
Visit www.newforestnpa.gov.uk to find out more.
About the CLA:
The CLA South East has around 5,000 members across Kent, Surrey, Sussex, Hampshire, the Isle of Wight, Berkshire, Buckinghamshire and Oxfordshire.
As a membership organisation, the CLA supports landowners by advising them on how best to protect and maximise their asset: the land. We are dedicated to supporting landowners and their businesses. Our success is measured by how effectively we do that. We have a team of experts in London and professional advisers based regionally to give support to members.
We have been looking after the interests of our members, as well as promoting the positive aspects of land ownership, land management and rural business activities for more than 110 years. CLA members own or manage approximately half the rural land in England and Wales, and the resulting expertise puts us in a unique position to formulate policies and lobby effectively.
For more information visit www.cla.org.uk/your-area/south-east/regional-news or follow @CLASouthEast on Twitter.
Media contacts:
Maria Court, Communications Officer
New Forest National Park Authority
Tel: 01590 646650
Email: maria.court@newforestnpa.gov.uk
Mike Sims, Communications Manager
CLA South East
Tel: 01264 313434
Email: mike.sims@cla.org.uk