Alice in Wonderland inspiration
Alice Pleasance Liddell (1852 – 1934) was the little girl who inspired Lewis Carroll's Alice's Adventures in Wonderland and Through the Looking Glass.  Under her married name of Alice Hargreaves, she came to live in Lyndhurst and was a society hostess.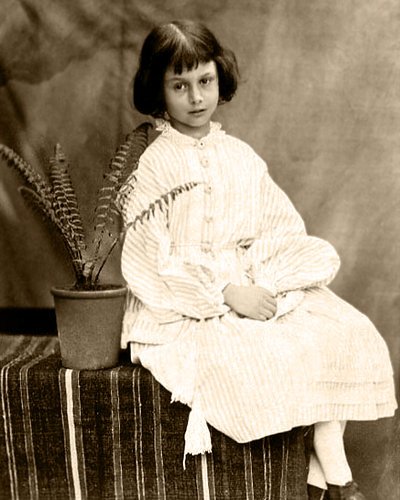 Alice was four years old when the author, whose real name was Charles Dodgson, became a close family friend.  His fantastic stories were made up to entertain young Alice and her sisters on a boat outing and formed the basis for Alice's Adventures Under Ground, the first draft of the Alice stories, which went on to become the most popular children's books in England.
Alice's connection with the New Forest began in 1880 after she married wealthy Reginald Hargreaves, who had inherited the Cuffnells country estate near Lyndhurst.  Alice became a society heiress and was the first president of Emery Down Women's Institute.  She is said to have found being the original storybook Alice something of a burden.
Tragedy struck during World War I when the couple lost two of their sons, Alan and Leopold.  A monument to them can be found in the baptistry at the Church of St Michael and All Angels in Lyndhurst.  Reginald never recovered from the shock of their loss and died in 1926.
Alice struggled with the cost of maintaining Cuffnells on her own and was forced to sell some of her Alice memorabilia, including the manuscript of Alice's Adventures Under Ground given to her by Dodgson so many years ago.  It fetched the huge sum of £15,400 at auction – almost four times the reserve price.
She went to America in 1932 to attend celebrations marking the centenary of Dodgson's birth.  She was exhausted by the letters she received afterwards from Alice fans and by press intrusion, and died two years later.
Her ashes were interred in the family grave at St Michael and All Angels.  A memorial to Reginald and Alice and their third son, Caryl, who died in 1955, can be seen on the end of the family pew.
Cuffnells was requisitioned during World War II and never returned to its former glory.  It was demolished in the early 1950s.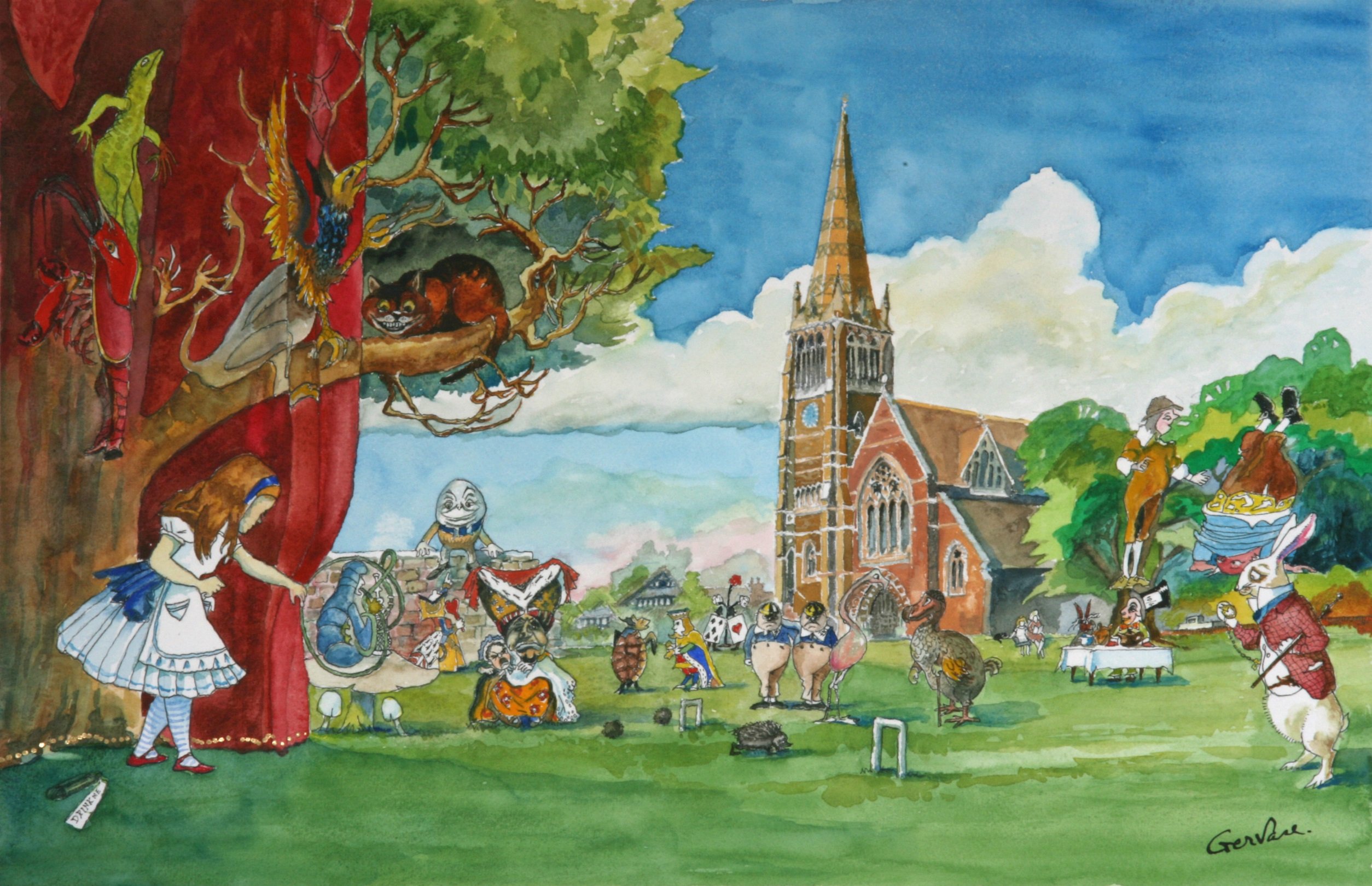 ('Alice in Lyndhurst' by Gervase Gregory)