Wild Play
Lead Partner:
New Forest National Park Authority
What is it about?
Whether it's den building, balancing on logs or tracing animal tracks, woods are wonderful places for children to explore the great outdoors.
However the number of children playing in wild spaces has more than halved in a generation, with only 10 per cent playing in natural spaces.
To help children discover and connect with nature the New Forest is creating three permanent wild play sites.
Wild play areas allow children to enjoy the outside and may have attractions such as hollow logs or rough climbing areas. They offer children an opportunity to play in a safe, but not risk-free environment.
Holbury Manor and Warren Copse site
Our first wild play site opened at Holbury Manor Woods in April 2018 and was developed in partnership with Fawley Parish Council. Following site clearance and tree safety works, the wild play features were installed in December 2017. Many local families attended pop up events held during the Easter and summer holidays in 2018. An additional grant through the Landscape Enhancement Initiative will create a wild play trail and additional improvements to the footpaths, car park area, signage and fencing.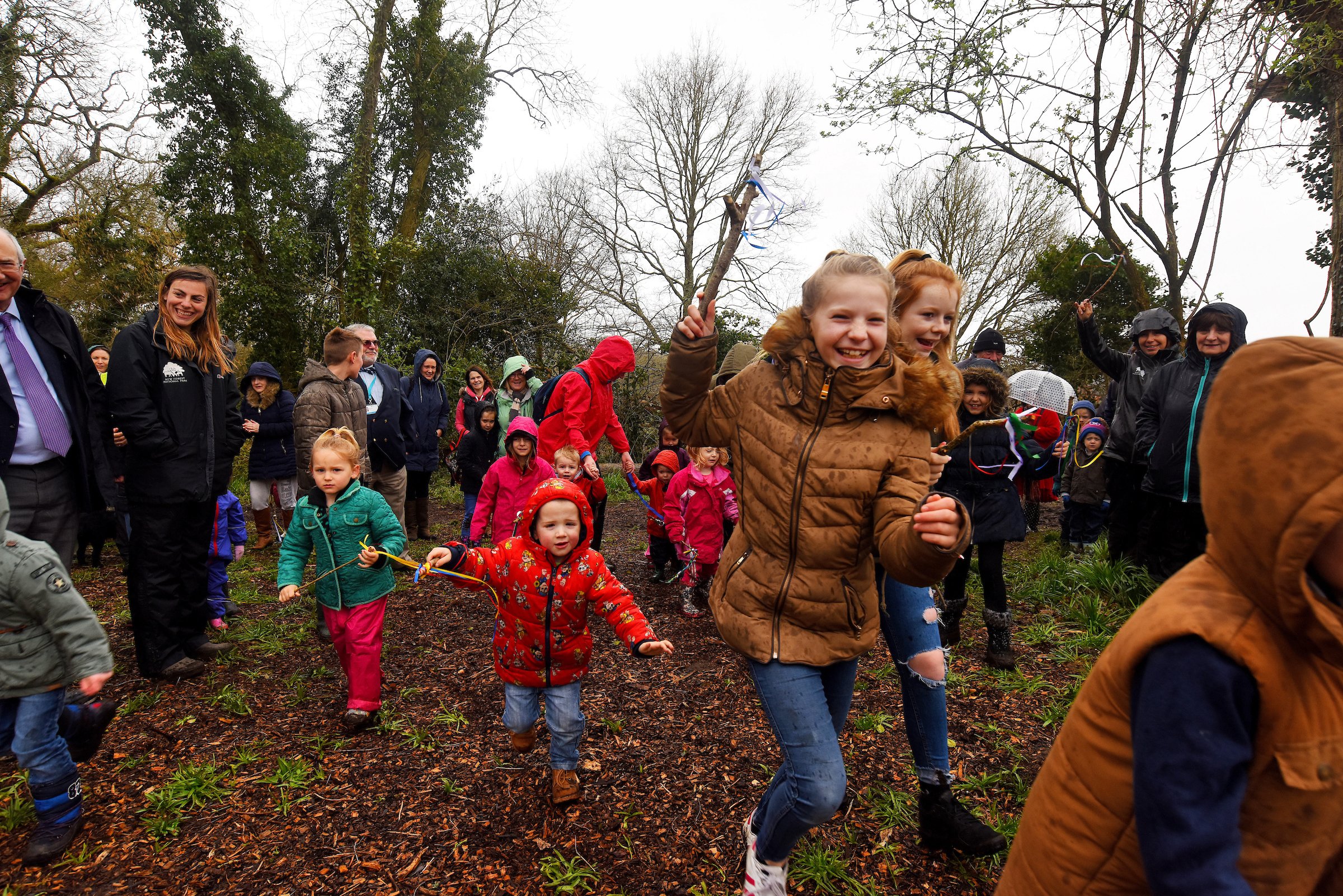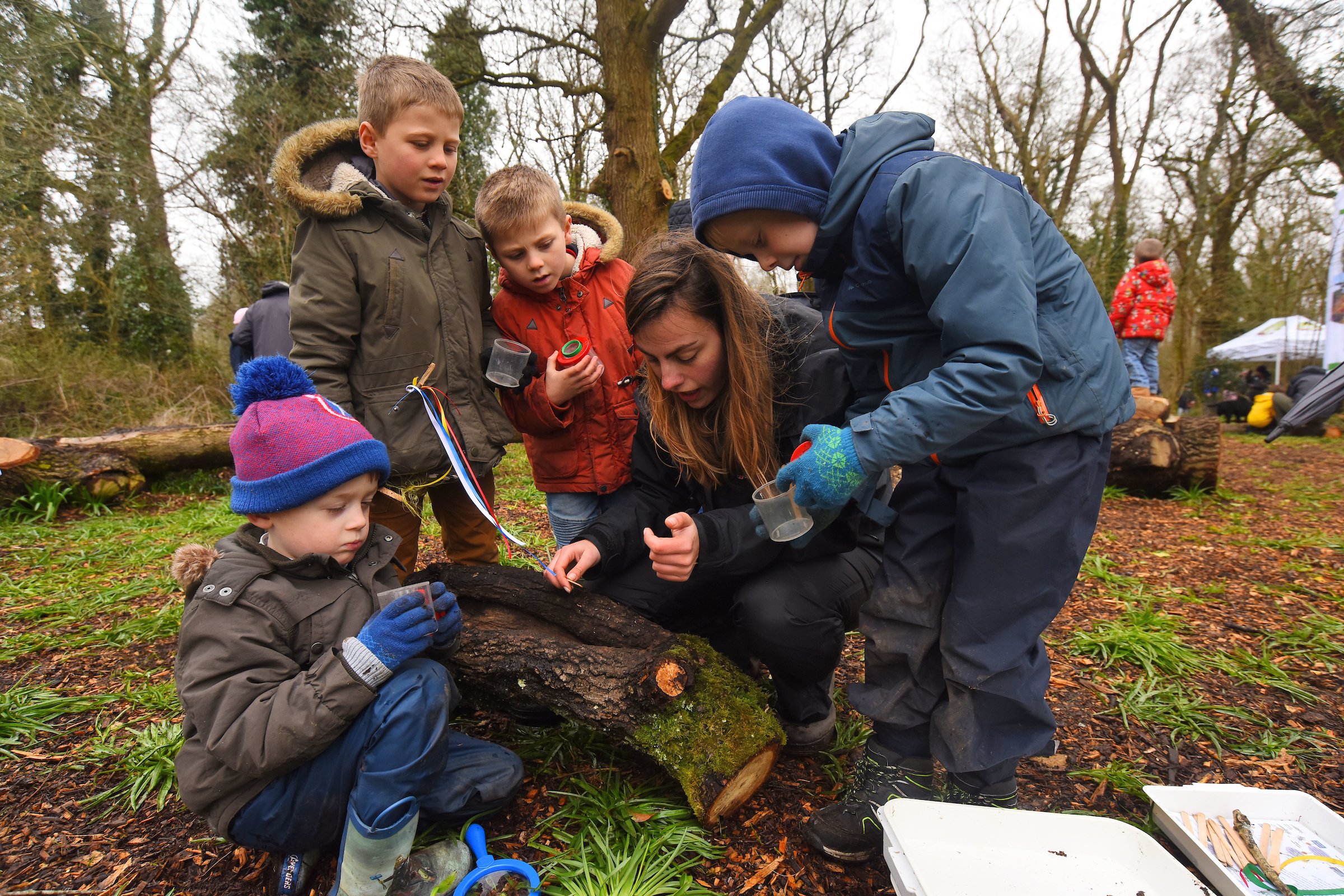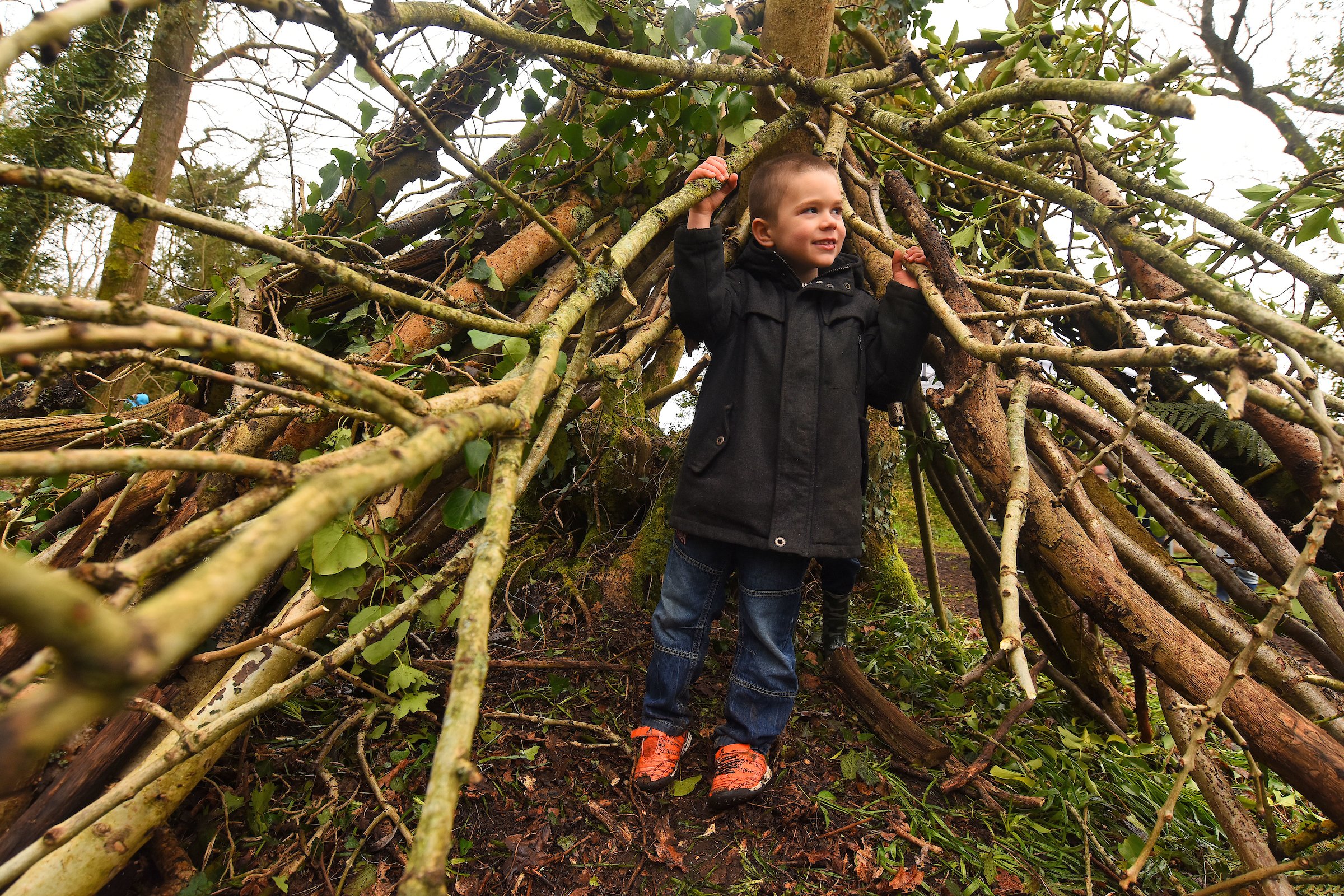 Stanford Rise site
Our second site at Stanford Rise in Sway has also been completed, with local children already enjoying the play features, including a carved, wooden snake and log clambering circle. Volunteers have planted fruit trees and wild flowers on site and two mini-beast hotels have been built with the help of local pre-school children.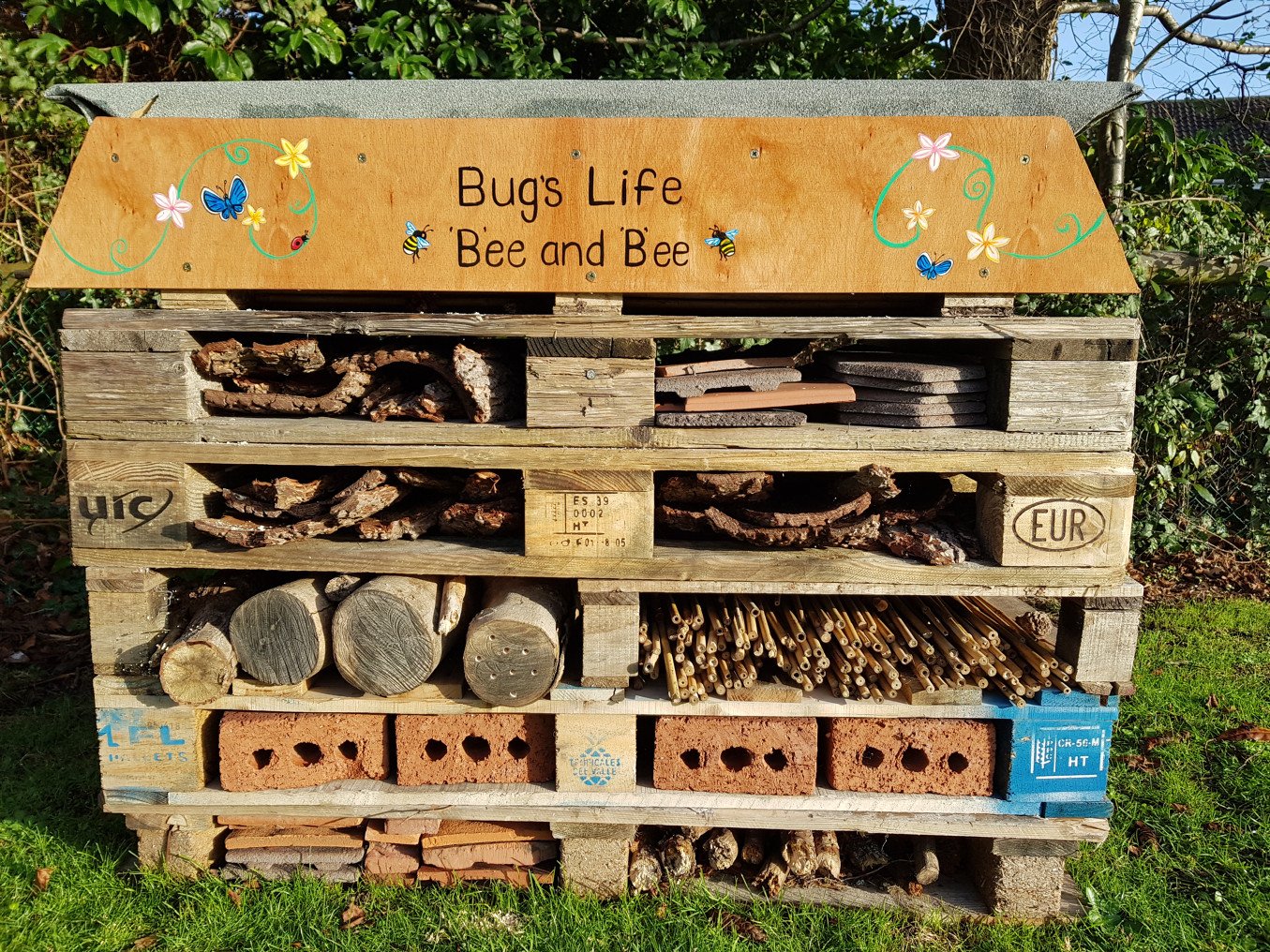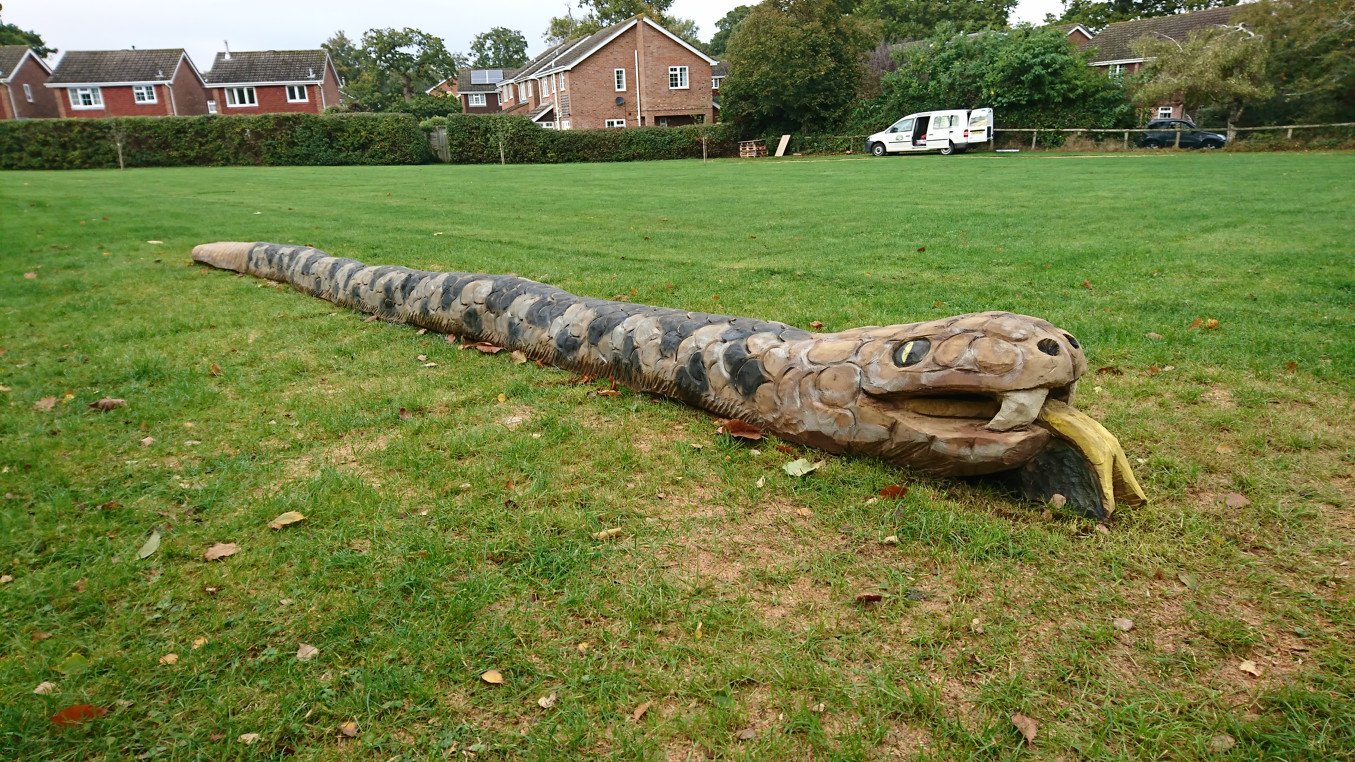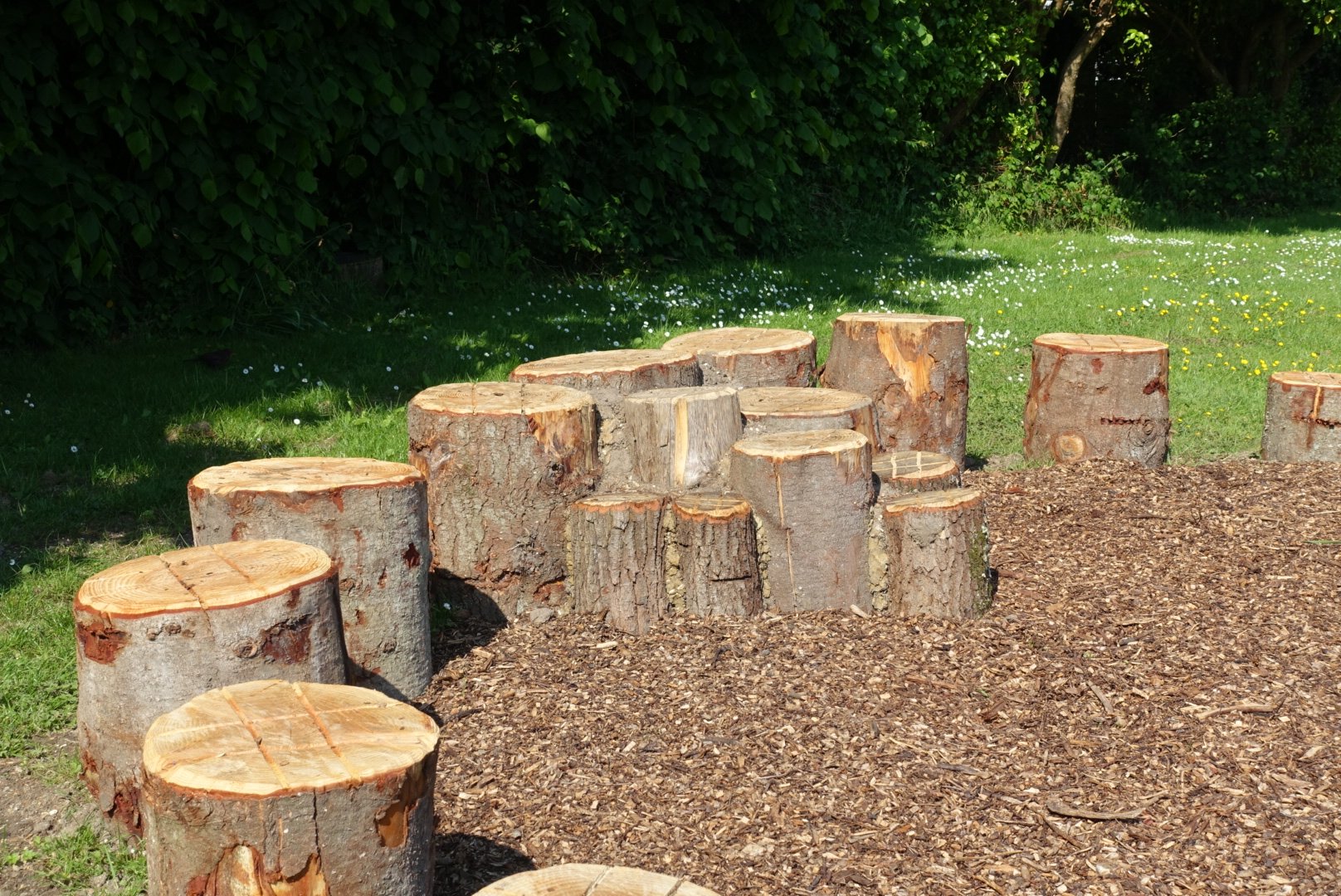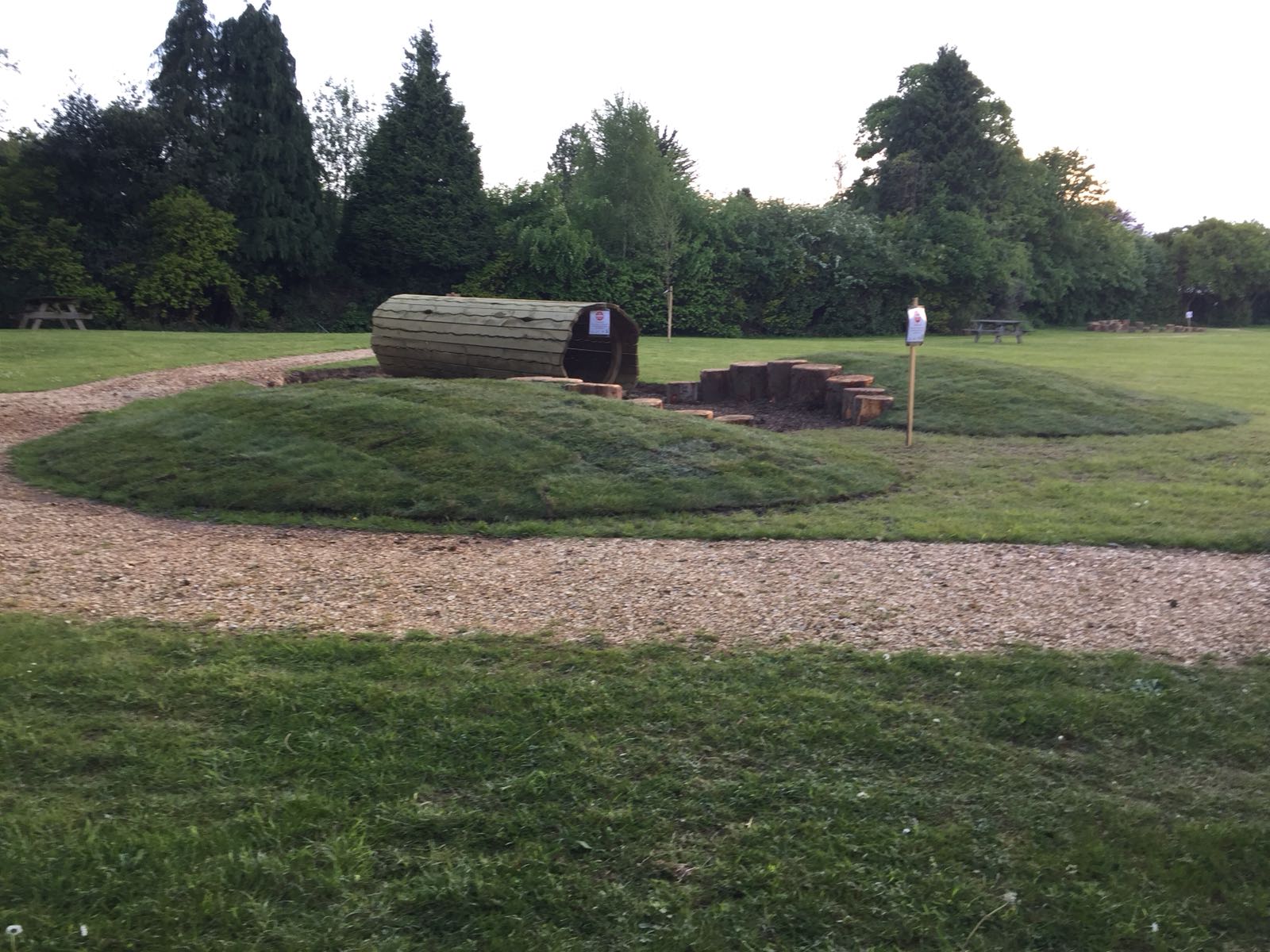 Ashurst Recreation Ground
The final site at Ashurst Recreation Ground on Whartons Lane in Ashurst was opened in August 2019. This site has a specially designed set of forts, one of which has wheelchair/pushchair access, space for den building, balancing logs, a carved sand lizard and outside seating and a platform.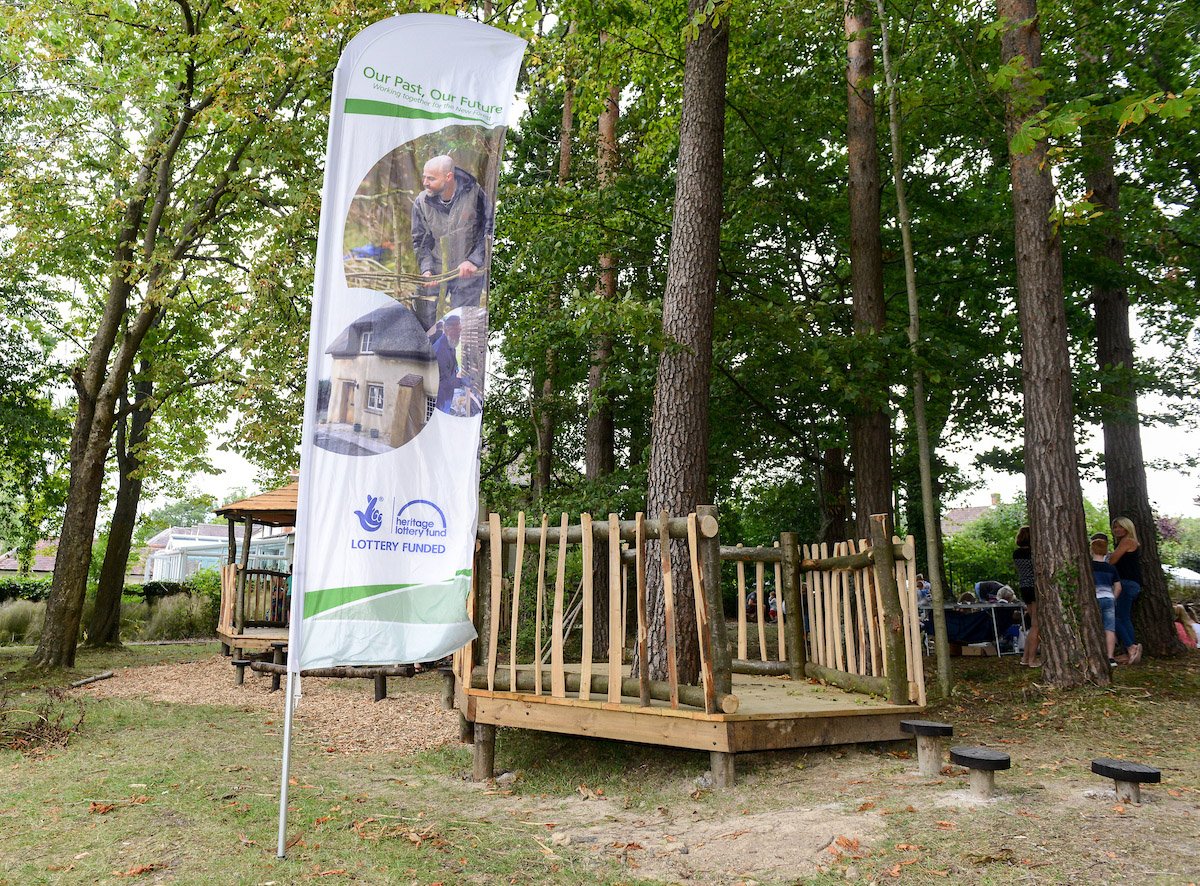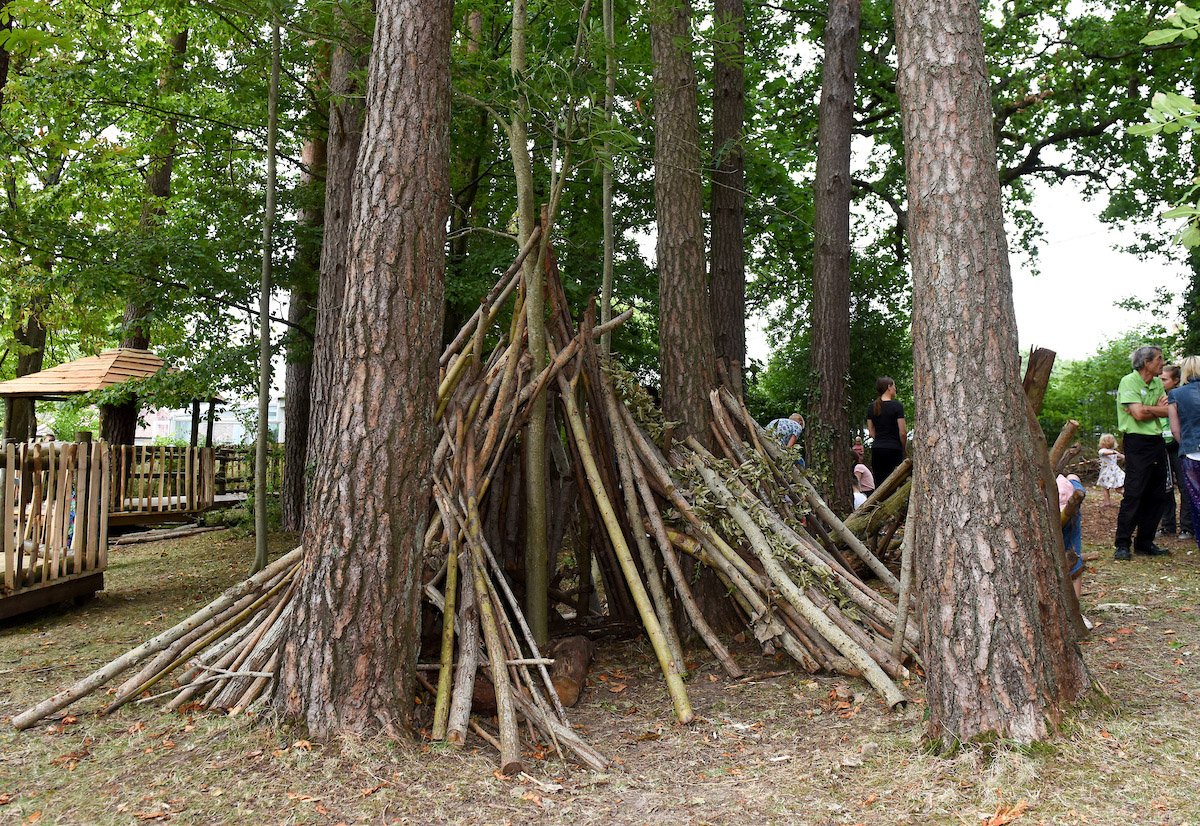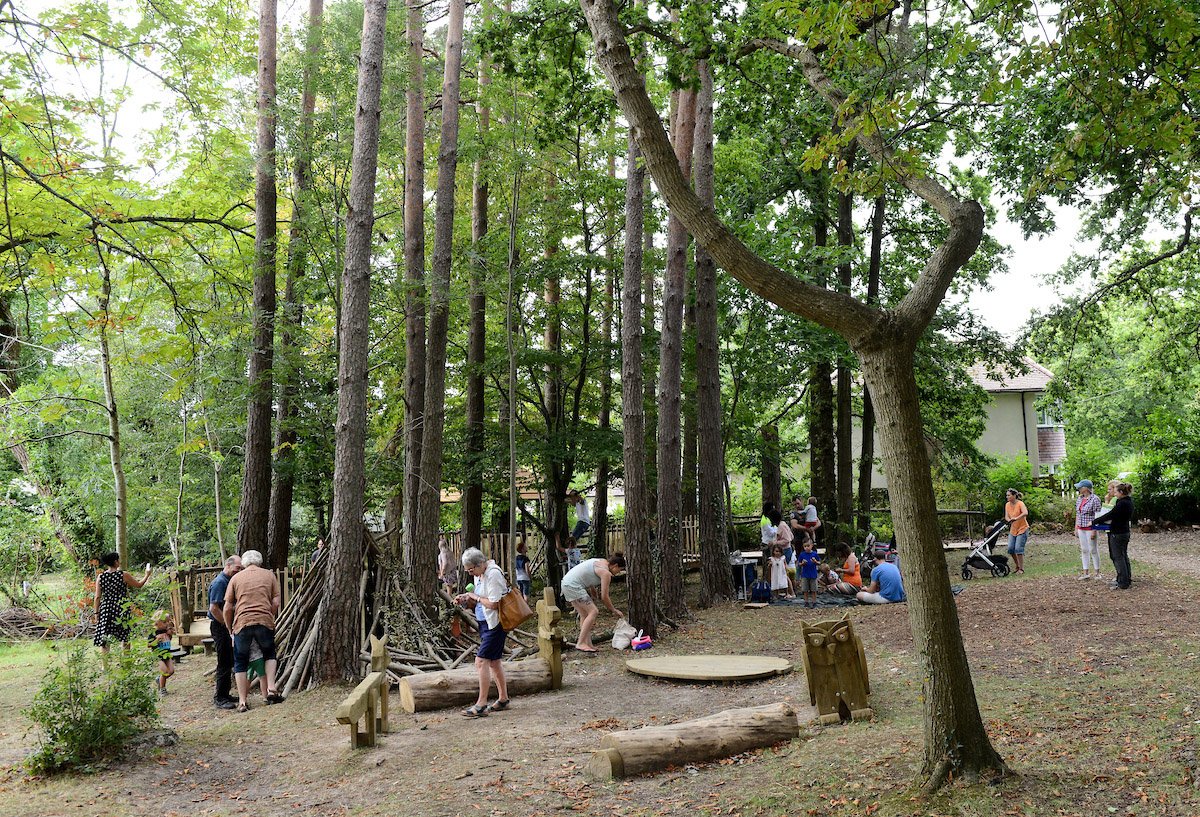 Wild play toolkit
The wild play toolkit is now available to download. It has been designed for parish councils, groups, organisations and individuals who are interested in developing a wild play space of their own. The toolkit provides guidance through the development phase as well as lots of ideas for resources and activities.
Download the wild play toolkit here
Wild play events
Wild play events are held during school holidays throughout the year, giving families the opportunity to take part in activities such as deer-spotting, forest crafts, sail leaf boats, scavenger hunts, pooh sticks and crabbing. Every year a wild play walk takes place in October as part of the New Forest Walking Festival. Check out our wild play page for families for more information.
For ideas about wild play activities to try with your families have a look at our wild play downloads:
Volunteering and training
We need local volunteers to help with the planning, development, day-to-day running, ongoing management, events and community outreach of the sites. Training will be provided in techniques and practical skills. If you are interested in helping us out, please get in touch.
Legacy
The three wild play sites will be maintained and promoted by the champions with landowners taking responsibility for maintaining the spaces and access.
The wild play toolkit will help landowners create wild play areas in the future.
More research is beginning to show the positive impacts of children connecting with nature. Learning to negotiate, share and work as a team in an outdoor environment provides the opportunity for children to explore boundaries and risks in a more interactive and less confined space, and gain important life skills in their own way, adding more value to the learning experience.
The community will be inspired by the idea of wild play and recognise the value of a safe play area that connects with nature. A change in attitude among New Forest residents towards wild play will be seen when compared to survey results before the sites were created.
Contact details
Claire Pearce – Wild Play Project Officer, New Forest National Park Authority
Tel: 01590 646606 email: claire.pearce@newforestnpa.gov.uk