Ecademy
Lead Partner
What is it about?
An incredible archive of New Forest photographs, maps, memories and more is now available at the touch of a button.
The New Forest Heritage Centre and the NPA worked together to create the New Forest Knowledge website, which boasts more than 133,000 searchable records.
Users can explore content via a map-based search which has 35 different layers, as well as contribute their own information. 
The website brings together a wealth of information from the New Forest Heritage Centre Museum, the Christopher Tower Reference Library and other libraries and databases.
Project officers were helped by students and 37 volunteers who spent thousands of hours scanning and cataloguing over 20,000 items from the current library collection as well as new information. 
Key collections include Arthur Simmons's collection of First World War material relating to East Boldre; an impressive collection of historic posters; Richardson, King and Drivers' 1789 map of the New Forest; and Félicité Hardcastle's collection which includes an album of Victorian photographs of Burley, which are of exceptional quality, taken by J. Bruce Cooper. 
Records available include old maps, postcards, photographs, papers and books, and the site receives on average 11,000 hits per month.
The project has also hosted four conferences attended by 600 delegates. The themes explored include Ecology and Management of the New Forest in an Era of Climate Change; New Forest Archaeology; Commoning; and Built Environments of the New Forest: Past, Present and Future.
Katharine Walker, Ecademy Project Officer, said: 'The Ecademy Project has brought the Christopher Tower Reference Library to life, with a large team of volunteers working towards a collective goal cataloguing and digitising the New Forest Heritage Centre collections. 
'Through the creation of the New Forest Knowledge website, we have shared not only our New Forest collections, but those of other museums, libraries and archives, with users across the world. By making information more accessible and encouraging people to contribute their own material to the website, we hope that this will educate and inspire a wider community to protect the Forest for the future.'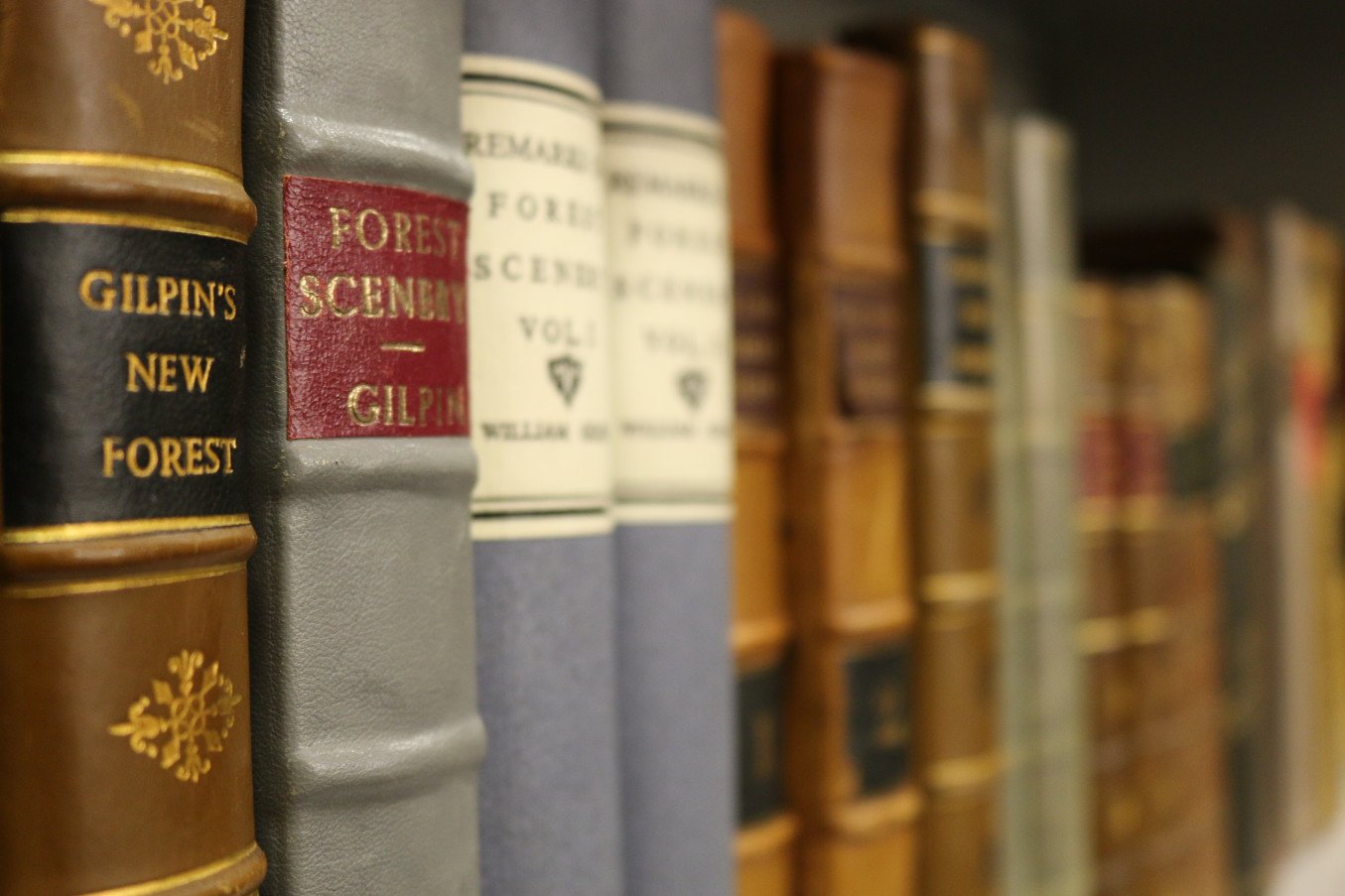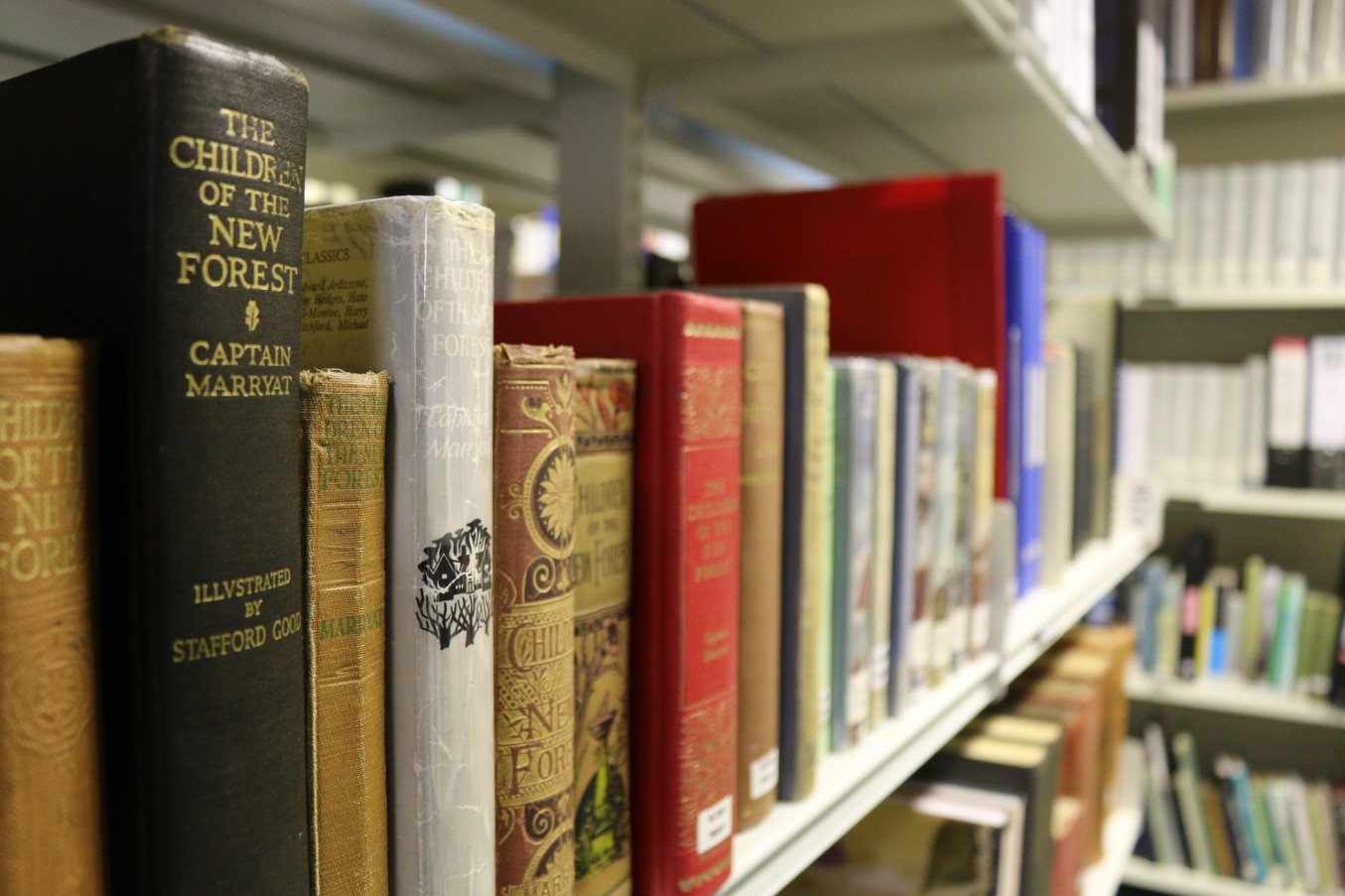 Volunteering and training
Volunteers are continuing to catalogue and digitise items from the Christopher Tower Reference Library collection to make them accessible via New Forest Knowledge.
Visit the volunteering page for more information on how to get involved in volunteering for the Our Past, Our Future landscape partnership scheme.
Legacy
It is hoped that an increased understanding and appreciation of the Forest's heritage will result from more easily available historical information. It will enable more informed decision-making in the management and conservation of the New Forest. It will also create an informal network and online forum to foster information exchange and collaboration by working together, enabling the sharing of information.
Partners in the Ecademy are committed to supporting the New Forest Knowledge system beyond the four years of funding. It is hoped that the volunteer force will continue to be involved in the research and management of the library resources.
Contact details
Kath Walker – Ecademy Project Officer, New Forest Heritage Centre
Tel: 023 8028 6150 email: kath.walker@newforestheritage.org.uk