New Forest Invasive Non-Native Plants
Lead Partner
Hampshire & Isle of Wight Wildlife Trust
What is it about?
Hampshire & Isle of Wight Wildlife Trust are working with landowners to reduce the damage caused to the natural heritage of the New Forest by invasive non-native species.
Himalayan balsam, Japanese knotweed, giant hogweed and American skunk cabbage are removed, with control measures implemented where bankside non-natives are a serious and expanding issue.
What's been achieved?
100 sites have been cleared of Himalayan balsam
53km of Himalayan balsam has been removed from riverbanks
300 volunteers, plus corporate and youth groups have provided over 1,600 days of volunteer time
Meetings have been held for waterway landowners and land managers along the Mill Lawn Brook and Cadnam River to raise their awareness of invasive non-native plants
Contractors have undertaken control work on giant hogweed along the Avon Water, American skunk cabbage along the Fleet Water in Harcourt Wood and Japanese knotweed at 18 sites along the Cadnam River
Various training events have been run for groups including National Trust volunteers, Forestry England volunteers, parish councils, Ecological Planning and Research Ltd, OPOF project officers, young commoners, professional horticulturists and keen amateur gardeners, anglers and river keepers, and fishermen.
Students from Southampton University have helped monitor 10 sample sites during 2016, 2017 and 2018, showing a reduction in non-native plants and demonstrates the success of the work.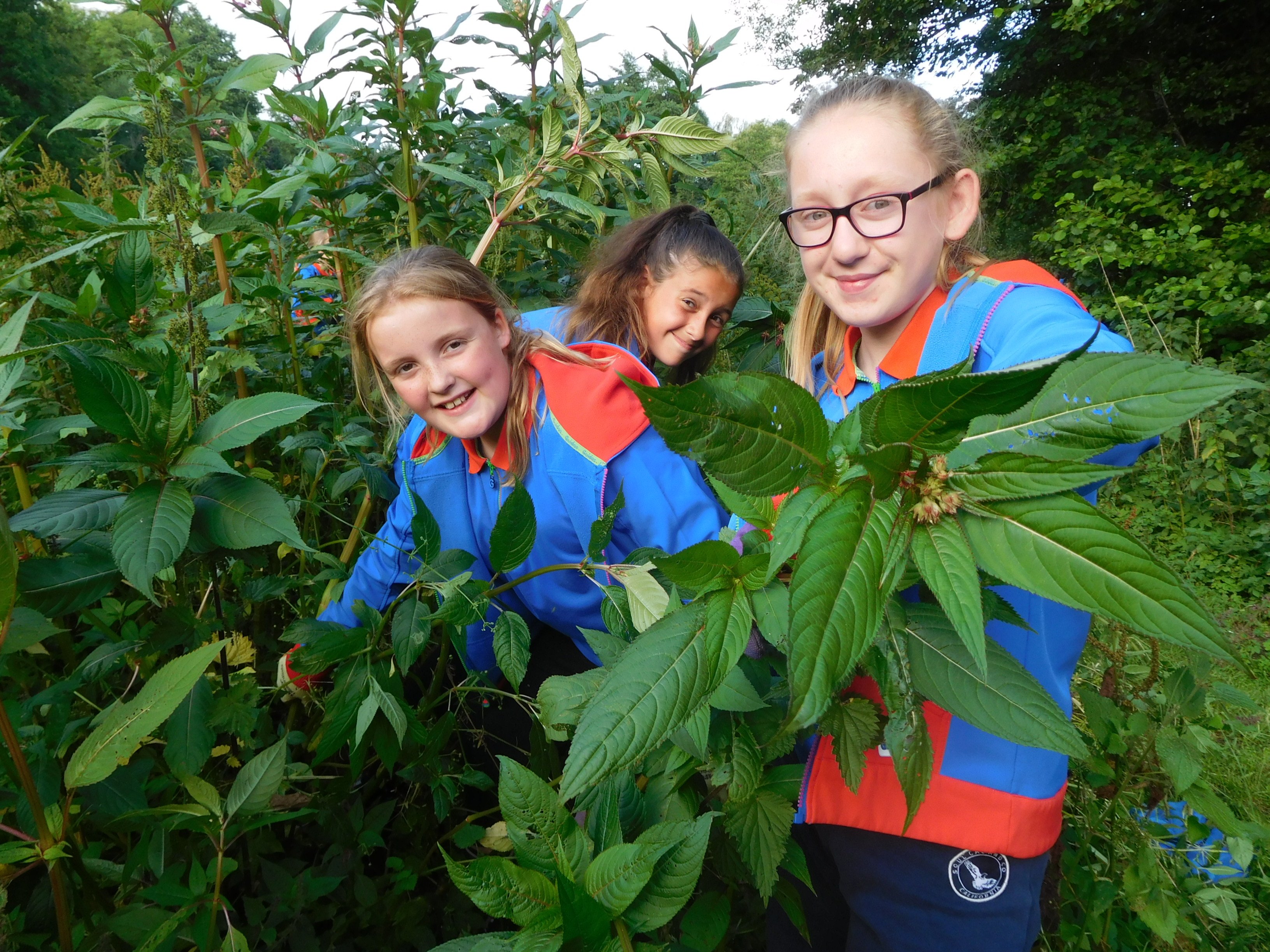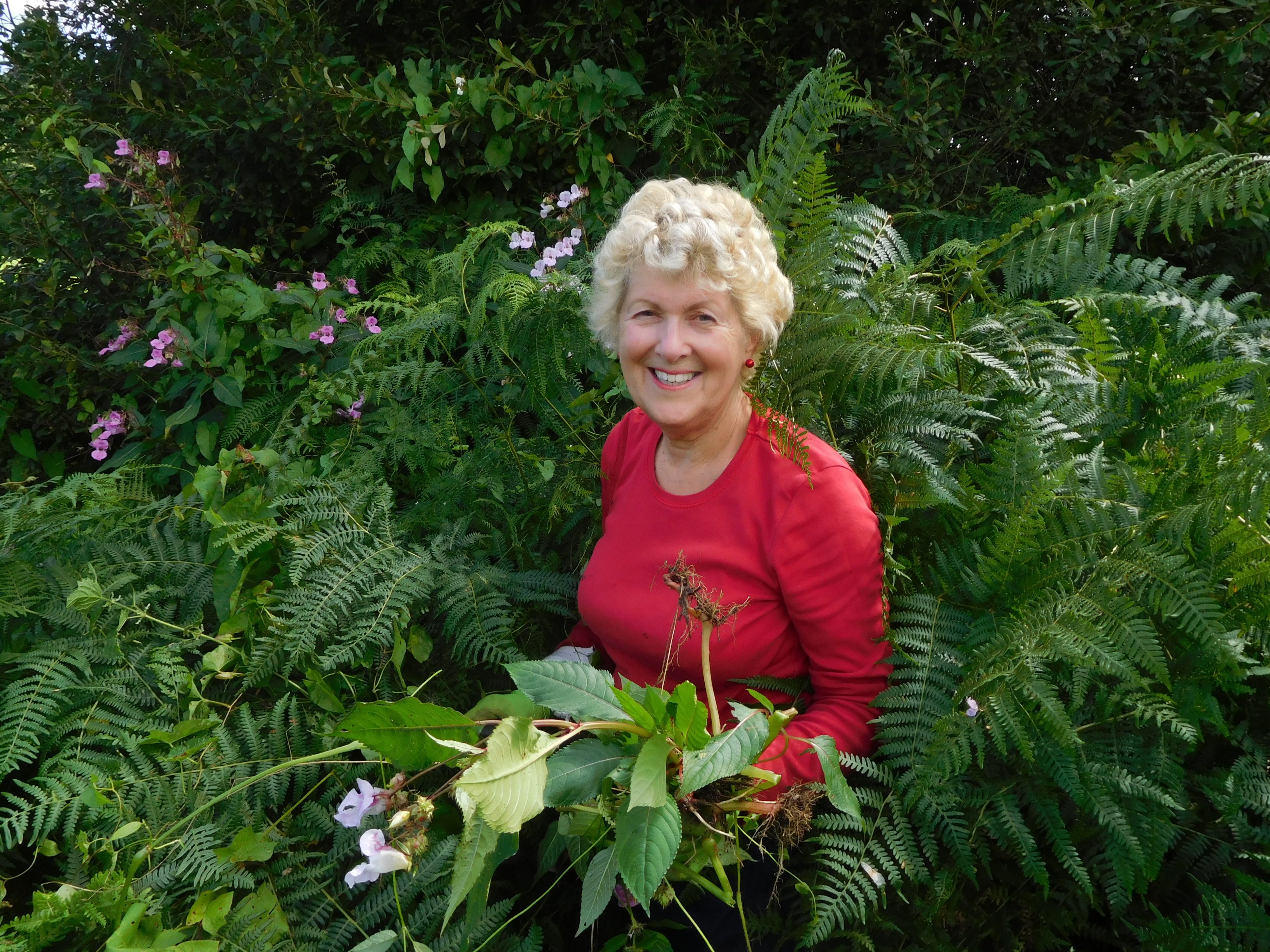 Volunteering and training
If you are interested in volunteering to help with the work of New Forest Invasive Non-Native Plants, visit the volunteering pages for further information on upcoming volunteer task days.
Legacy
The landowners of the stretches of riverbank habitat are encouraged to keep any new infestations under control once New Forest Invasive Non-Native Plants officers have demonstrated that eradication of these species is both achievable and desirable.
Contact details
Catherine Chatters – New Forest Non-Native Plants Officer, Hampshire & Isle of Wight Wildlife Trust
Tel: 023 8042 4205 or mobile: 07770 923315  e-mail: Catherine.Chatters@hiwwt.org.uk