Conserving the Forest Fringe
Lead Partner
What has been achieved?
Centuries-old vegetation is damaged or lost when people park on verges, fly-tip or encroach on Forest land. 
Forestry England has worked with 10 parishes to tackle these issues and educate residents on the importance of Forest verges and historic boundaries. 
A trainee estates keeper was taken on in 2016 and the post has now been made permanent at Forestry England, ensuring the ongoing legacy of this work and enabling it to expand across the whole Forest. 
Not only do verges contribute significantly to the character and appearance of the New Forest, they are home to rare wildlife and provide important grazing for commoners' animals. 
Verge damage has been identified across the Forest with issues resolved, where possible, by landowners or the installation of dragons teeth, ditching and banks, protecting more than 3.5km of verge. 
The project has also started to address fly-tipping and encroachment issues, including clearing rubbish on an area of wasteland outside the grazed Forest in Lyndhurst. 
To help raise awareness of the importance of historic boundaries and how valuable they are in maintaining the character of the landscape, advice has been given to residents and contractors. Leaflets produced include: Accessing your Property, Boundaries in the New Forest and Getting Building Work Done. 
Forestry England is now seeing some positive outcomes and a greater awareness of the issues by local communities. 
275 dragons' teeth posts installed in Nomansland
300 metres of ditch and banks reinstated in Nomansland
100 dragons' teeth and ditching were installed at Toms Lane, Linwood. This has helped stop parking encroachments from properties and allowed 400m of verge to recover
200 dragons' teeth were installed at Woodlands Road in Ashurst, to protect 400m of verge.
The following parishes have been worked with since 2016: Redlynch, Bramshaw, Woodgreen, Netley Marsh, Denny Lodge, Ashurst and Colbury, and Ellingham, Ibsley and Harbridge. In some cases the encroachments have been dealt with by the adjacent landowner, but in other cases capital works have taken place to install dragon's teeth or ditch and banks.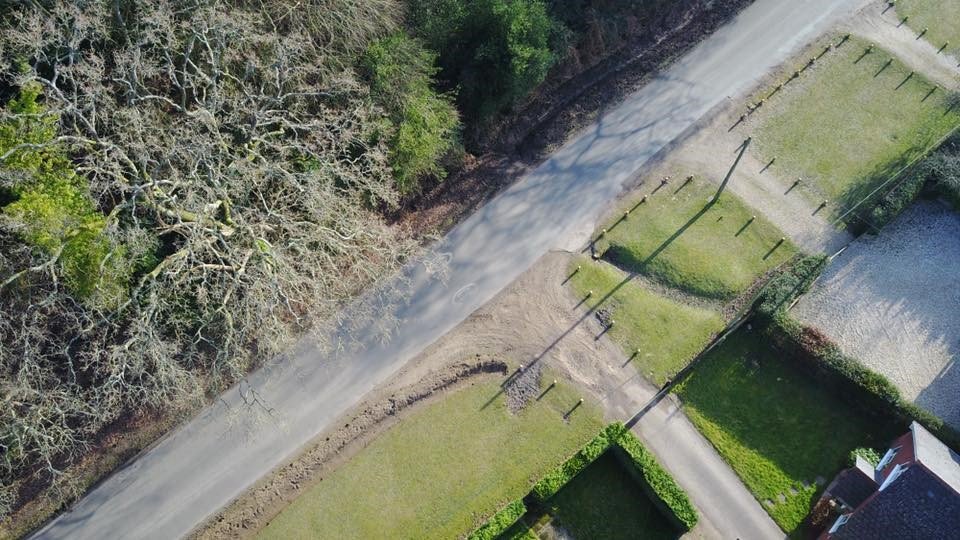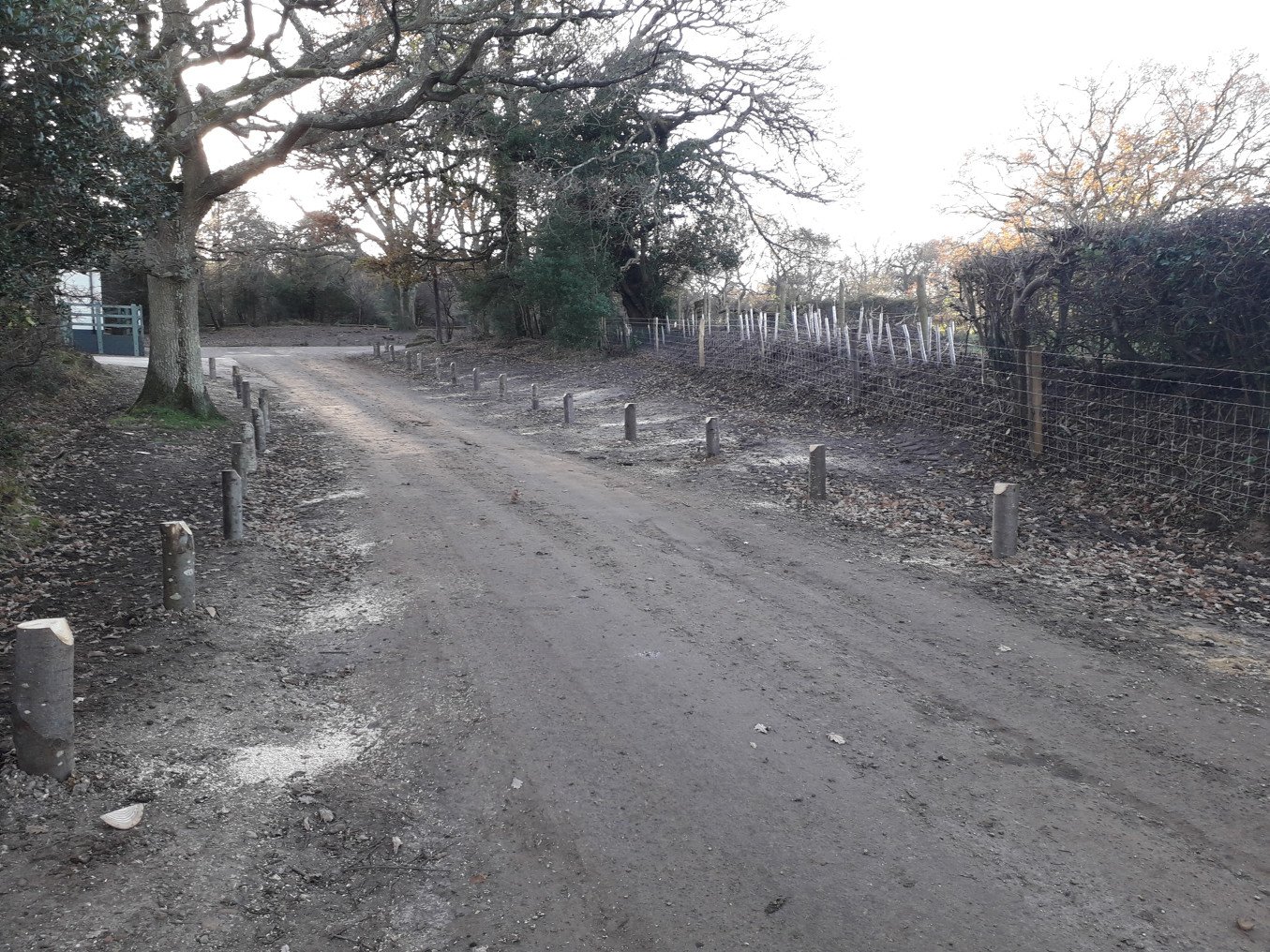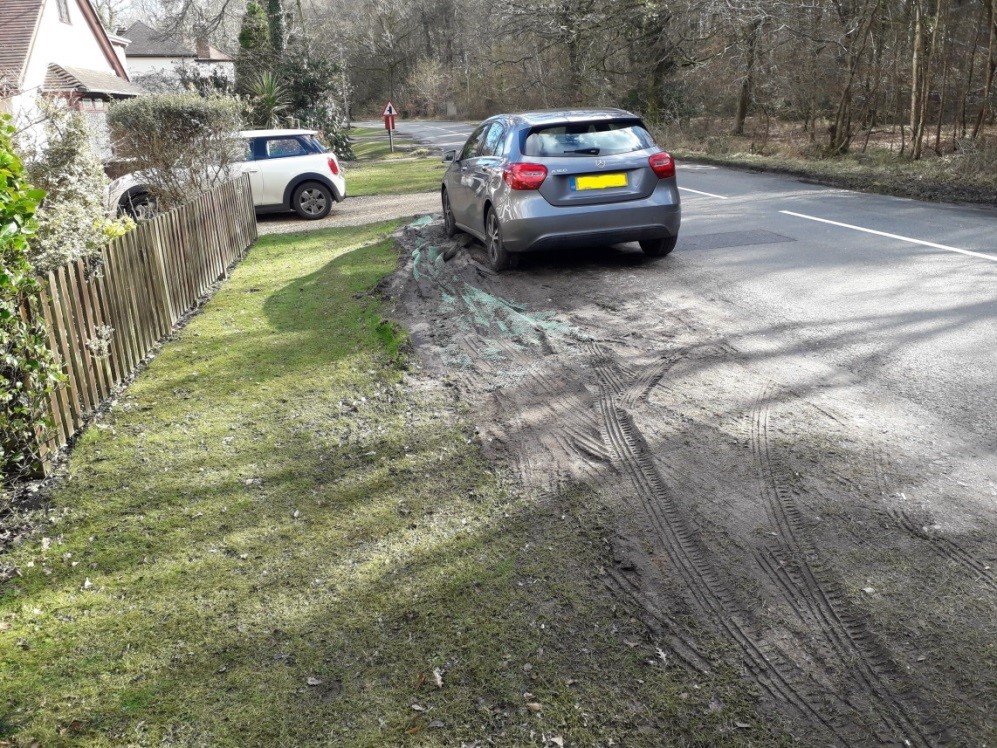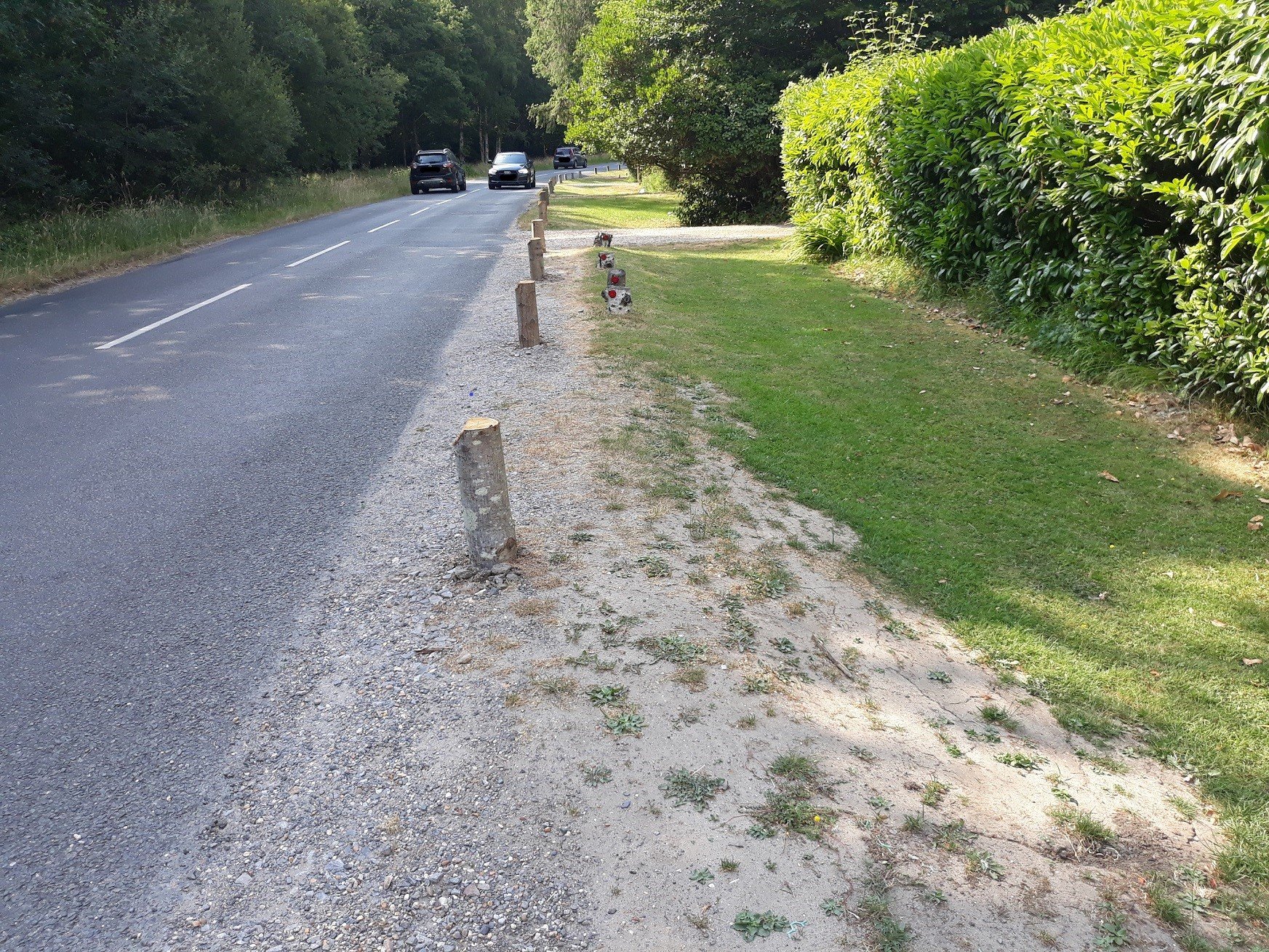 Three fact sheets have been produced to help residents, builders and parish councils:
Volunteering
Forestry England will offer support and volunteer time from their existing volunteer force and local communities are encouraged to look out for and report any encroachments to their local parish councils, and assist with low level encroachment issues.
Legacy
Work will help improve the landscape in target areas, reducing incidents of encroachment, whilst empowering parish councils to protect the landscape and help others understand its value.
Contact details
Sean Marsh – Estates Officer, The Forestry Commission
Tel: 0300 067 4671 email: sean.marsh@forestryengland.uk