Rosie's green safe-space – How nature became her place for mental and physical healing
PUBLISHED ON: 12 AUGUST 2022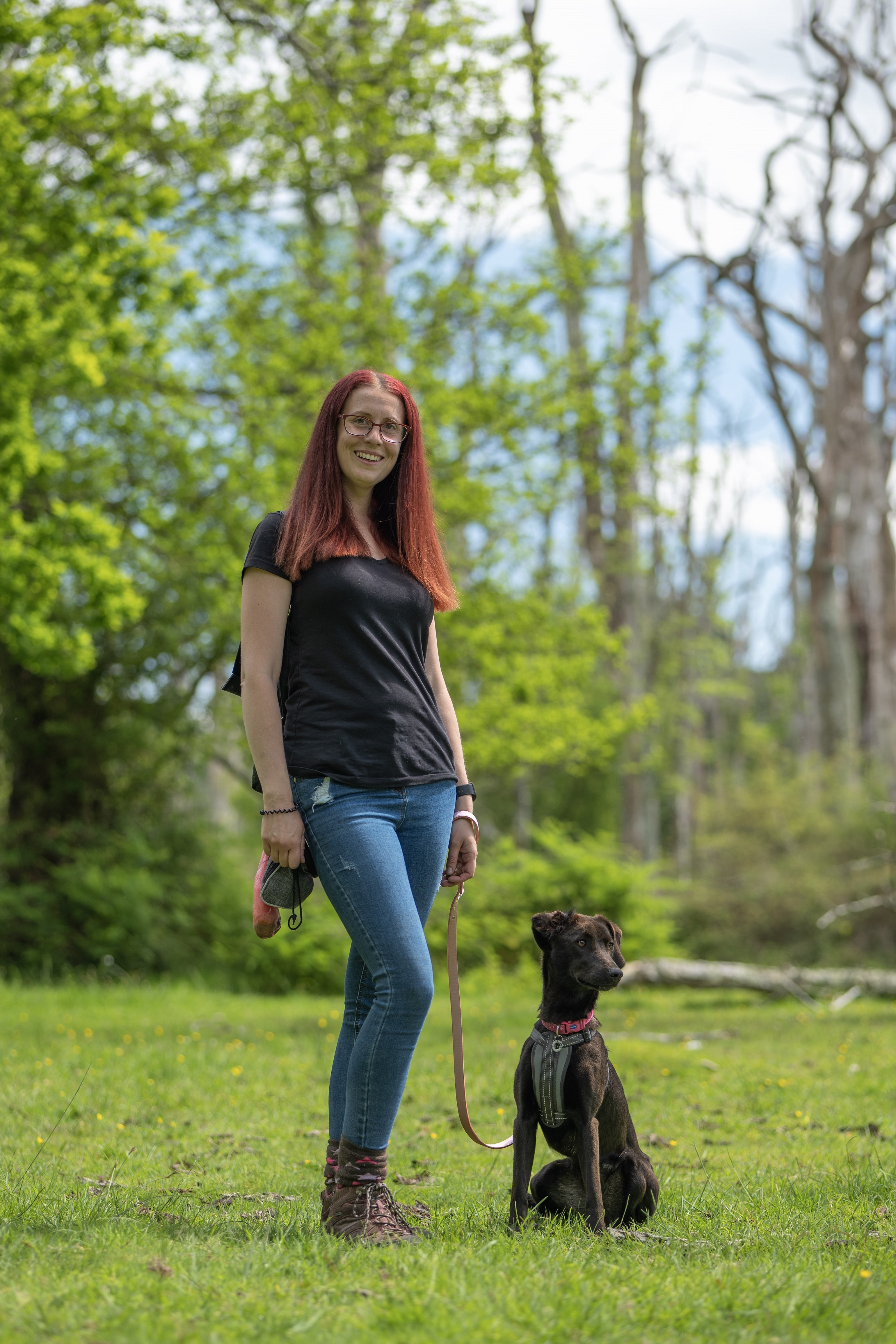 Diagnosed with breast cancer six years ago, days before her 31st birthday and then secondary cancer months later (spread to the spine), Rosie Hellawell (37) has since found a therapeutic connection with the New Forest.
Rosie and her dog Cola regularly walk in the New Forest and along the local coastline, finding a sense of serenity amongst the trees and lapping waves. Through illness and isolation these green and blue spaces have become a haven for Rosie's mental and physical wellbeing.
'Being out in nature just puts everything into perspective; it takes my mind off life for a while and away from all my worries. It can just be Cola and me and we won't see anyone else for hours. I usually come to my favourite spot – Blackwater either early or late in the day to avoid people and just soak up all the sounds, noises and scents.'
In March 2019, Rosie was identified as someone especially vulnerable to Covid 19 and was instructed to shield herself and go into total isolation.
'Living in Boscombe at the time, overnight I literally had no access to open or green spaces. The beach and town would be too busy to be safe and I retreated inwards a bit.'
Previous to the lockdown Rosie was working in a part-time role with Shine Cancer Support, supporting young (20-40s) cancer patients whilst herself receiving chemotherapy treatment at the time.
However, now furloughed and in quarantine, Rosie used this time to re-evaluate her priorities in life.
'My cancer is incurable and my job was probably a little too close to home. It was already getting a bit too much for me before Covid and then being quarantined it just made me re-evaluate everything. I loved that job but I had to leave for myself. I now view my time as a retirement, to enjoy the time I have left and try and be in nature and live it to the fullest.
'I used to be solely a beach person but once we could go out a bit further than just locally, I started coming into the New Forest in the mornings and I started hugging trees. I couldn't hug people but I could hug trees, it kind of started this whole connection for me. I like to imagine what the trees have seen, it helps me plant my feet on the ground and create this connection.'
With Rosie's cancer being incurable, she receives treatment (a light form of chemotherapy) every three weeks to keep it stable. Although not as harsh as her initial treatments, the side effects are still very much a challenge.
'My treatments make me fatigued. It can be difficult to get out of bed some days. It also starts early onset of menopause. Walking is the best way for me to combat this and Cola gives me a reason to do that every day. I think she now loves the Forest just as much as me!'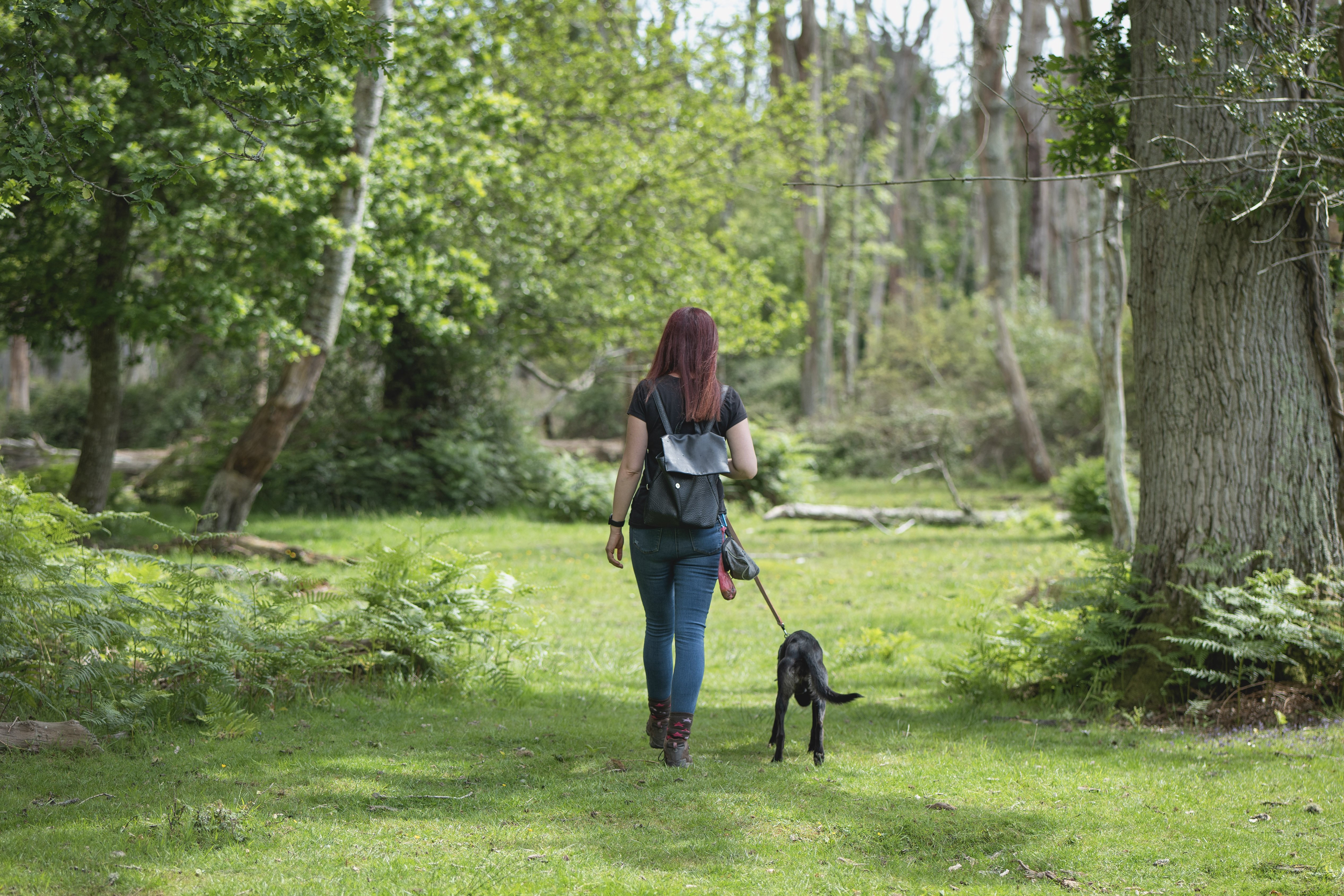 Before her cancer diagnosis, Rosie was aspiring to be a social worker, studying at Bournemouth University. Due to her treatment however, she made the difficult decision to give it up and focus on her health.
Despite not completing her course, the therapeutic qualities of nature are so clearly evident and Rosie believes that getting people from early ages to be out in nature can only benefit them.
'I think that age-appropriate volunteering or litter picks for schools, anything that gets people enjoying nature early on will help them later in life. Sometimes you just need to be able to take a step back and enjoy the peacefulness of it.'