Out on patrol – protecting ground nesting birds
PUBLISHED ON: 16 JULY 2021

By Dawn Rayment – People and Wildlife Ranger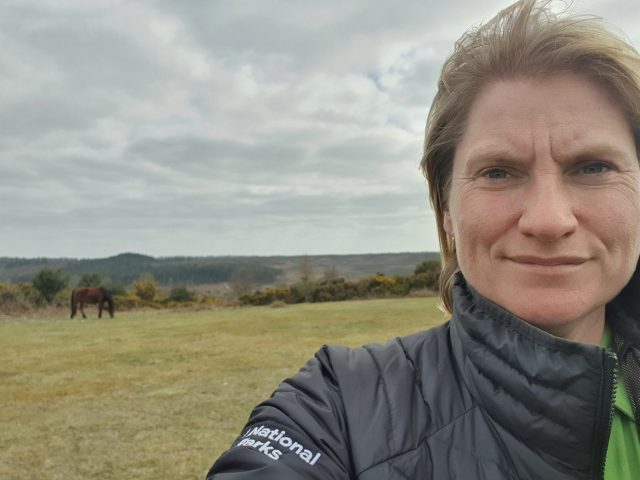 As we move towards the summer holidays, we are nearing the end of this year's bird breeding season, which is such a busy period for the Ranger Team.
The New Forest is an important breeding location for many bird species. But it's heaths and mires that are home to some of the UK rarest and most endangered species. In the UK about 70% of heathland has been lost over the last 100 years and as a result the birds that depend on this habitat have become increasingly rare. Curlews are one of the world's most threatened bird. They have declined by around 65% in England, with the New Forest supporting the largest population in the South.
Birds that breed in heathland such as the curlew, nightjar, woodlark, lapwing, and Dartford warbler tend to nest on the ground or close to it, which can make them easy prey for predators. In addition, they now face sharing these sites, with an ever-growing human population, who head to these areas for a range of recreational activities.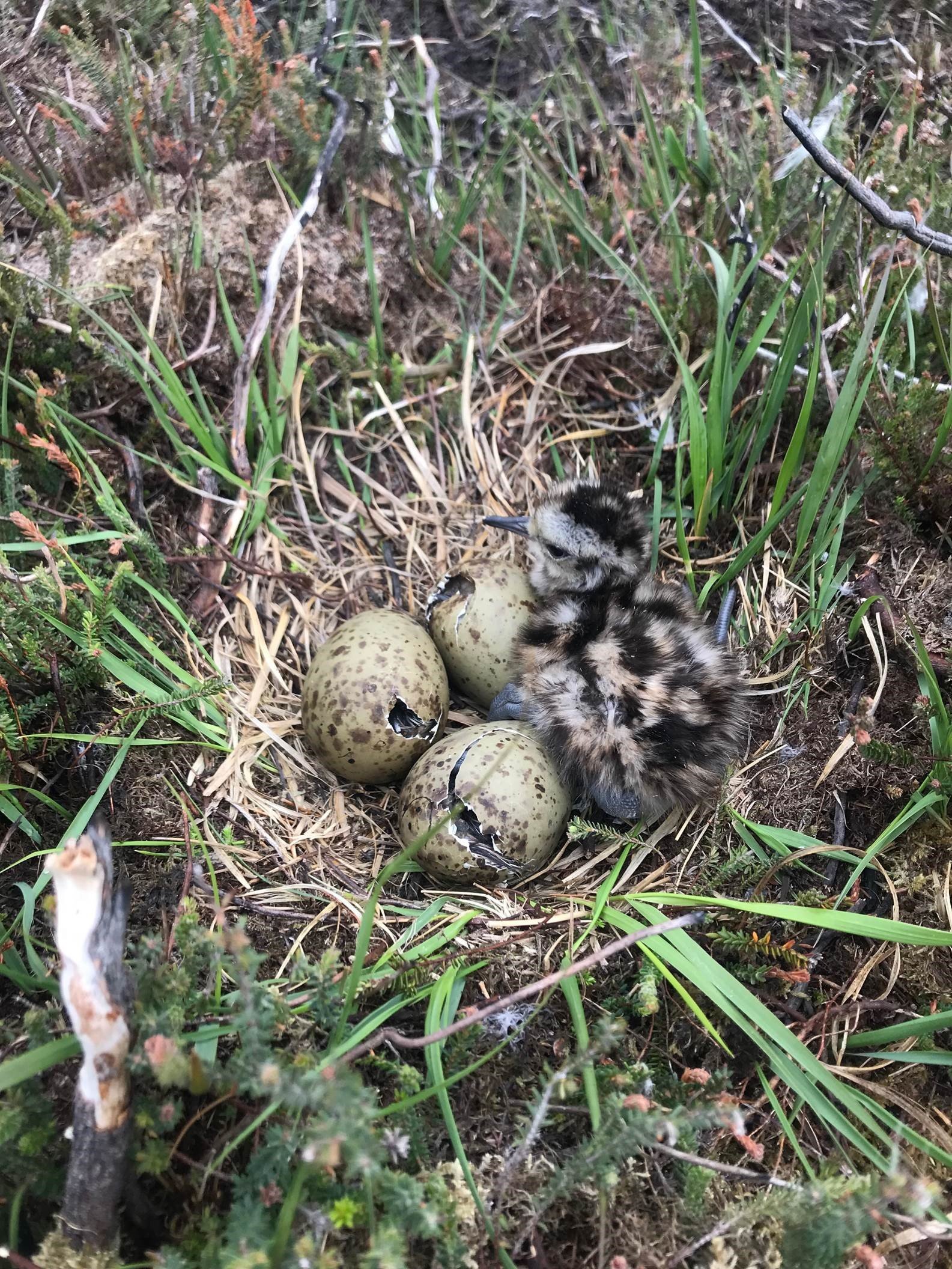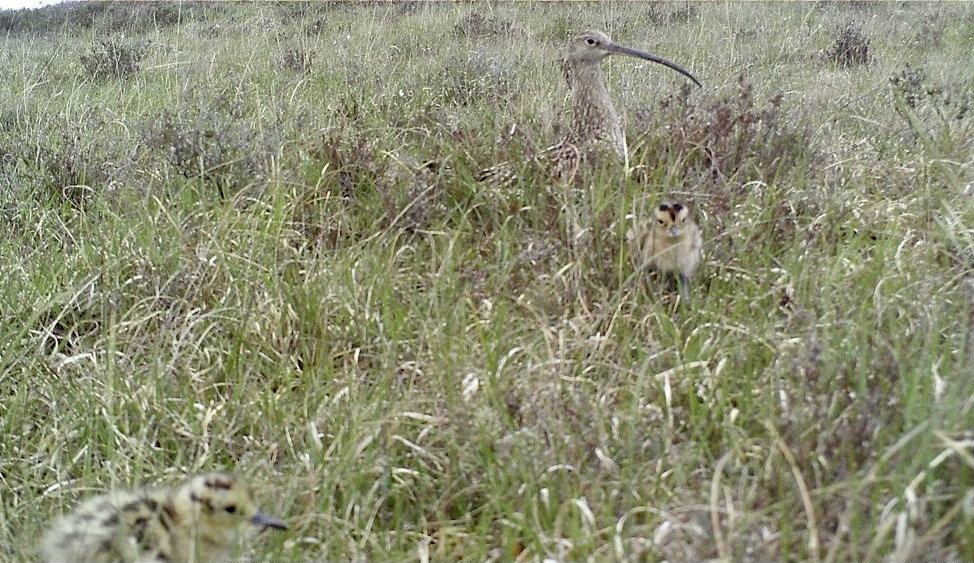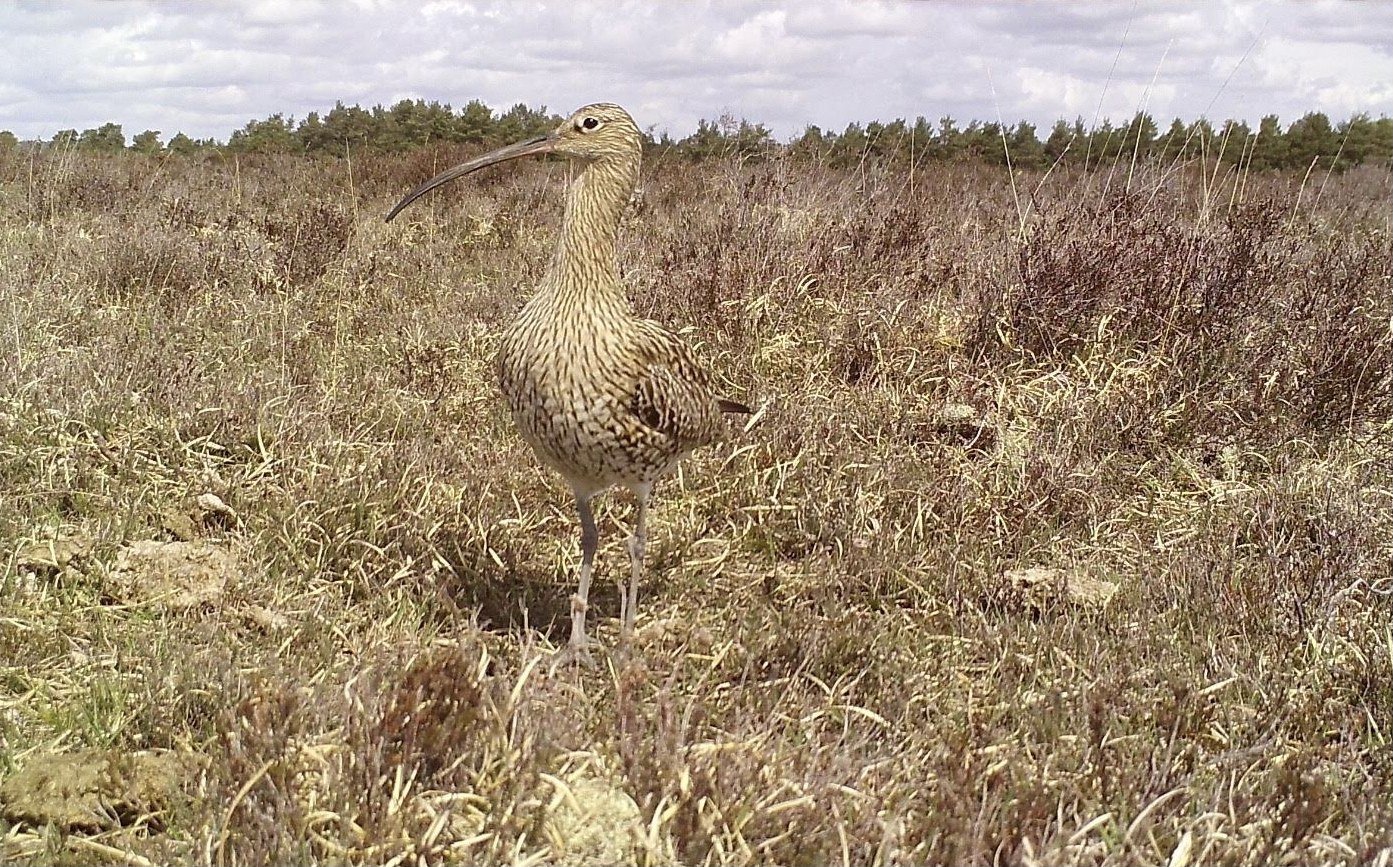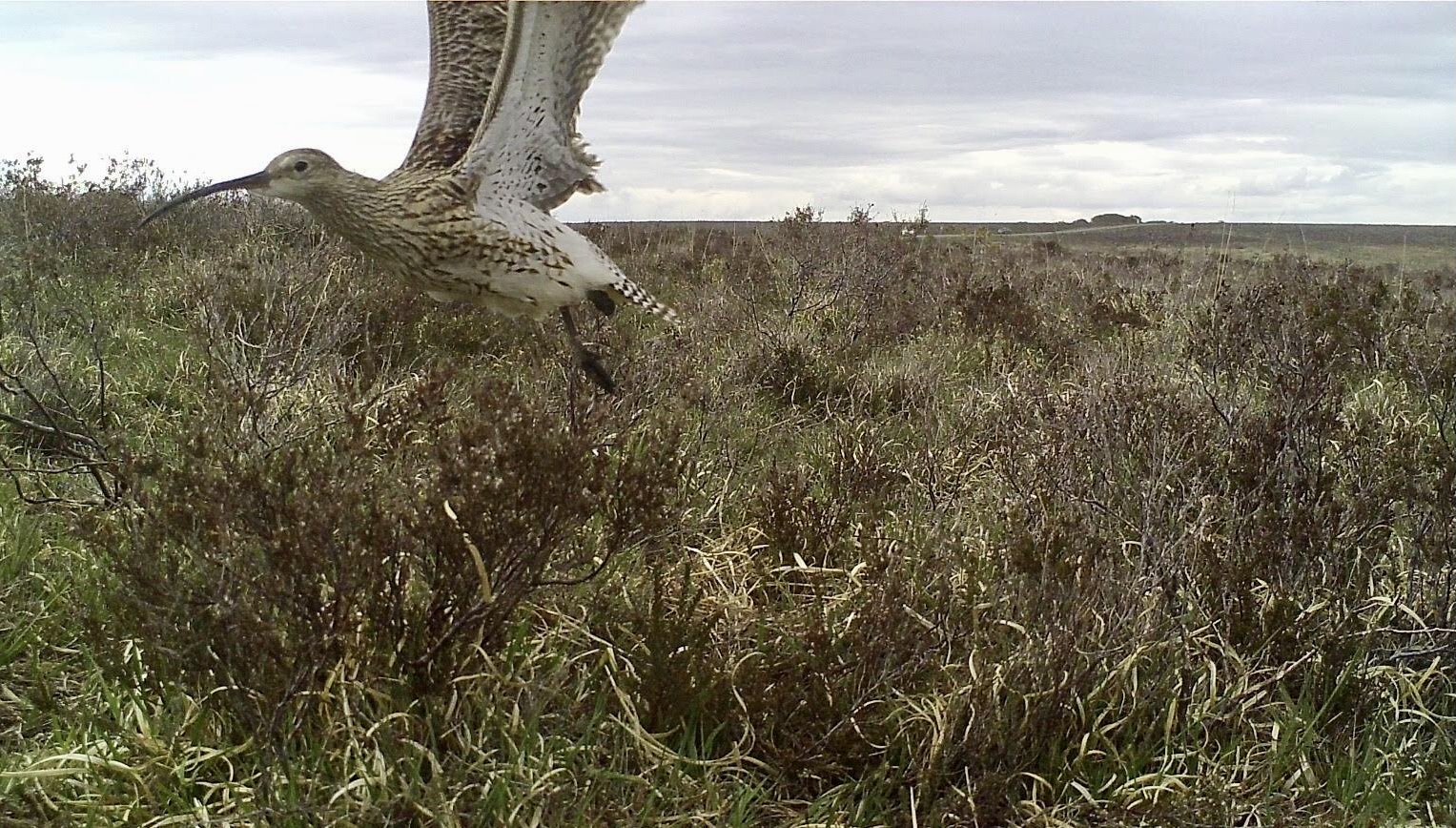 Walking, cycling, riding, and running are the most common activities across the forest, and nesting birds see people as potential predators, if you add in a dog the reaction of the birds increases. Adult birds become agitated, in many cases leaving the nest. The more often this happens, the more likely this will result in the adult birds abandoning the nest especially when they are also disturbed when they feed; eggs risk getting cold too often and fail to hatch; and predators such as crows and foxes are able to identify nesting site and pick off the eggs or the youngsters.
But the birds can cope with some disturbance; when choosing a nesting site early in the season, they will naturally locate it away from the busiest routes and locations. Often tolerating people using those tracks on a daily basis. However, it is when people (and dogs) stray from those main tracks that they are much more likely to get too close to nests and cause a disturbance. Often it is unintentional – many pony tracks criss-cross the heaths, and sometime people wander down those by mistake. But at other times it's people looking to explore off the beaten track.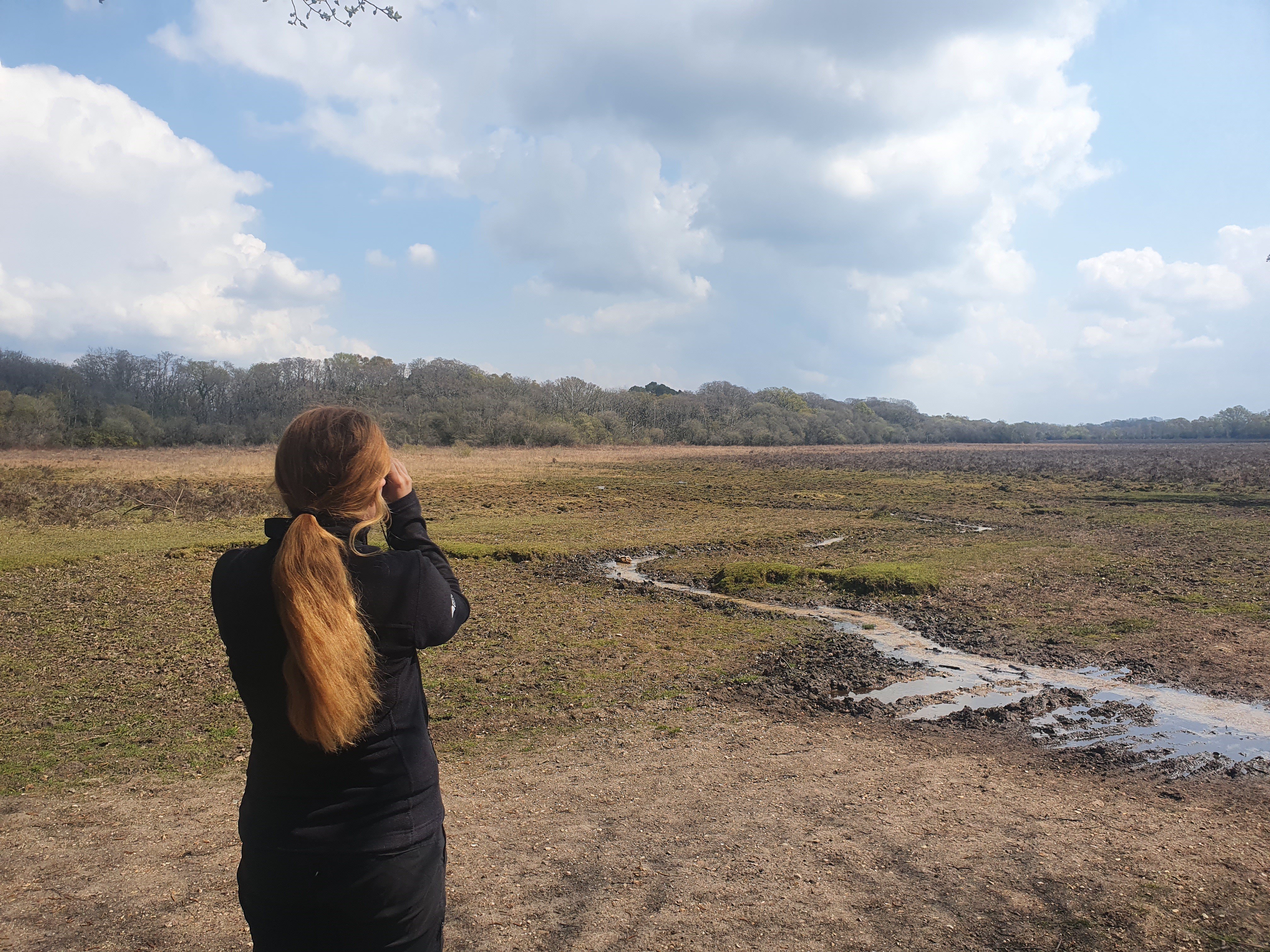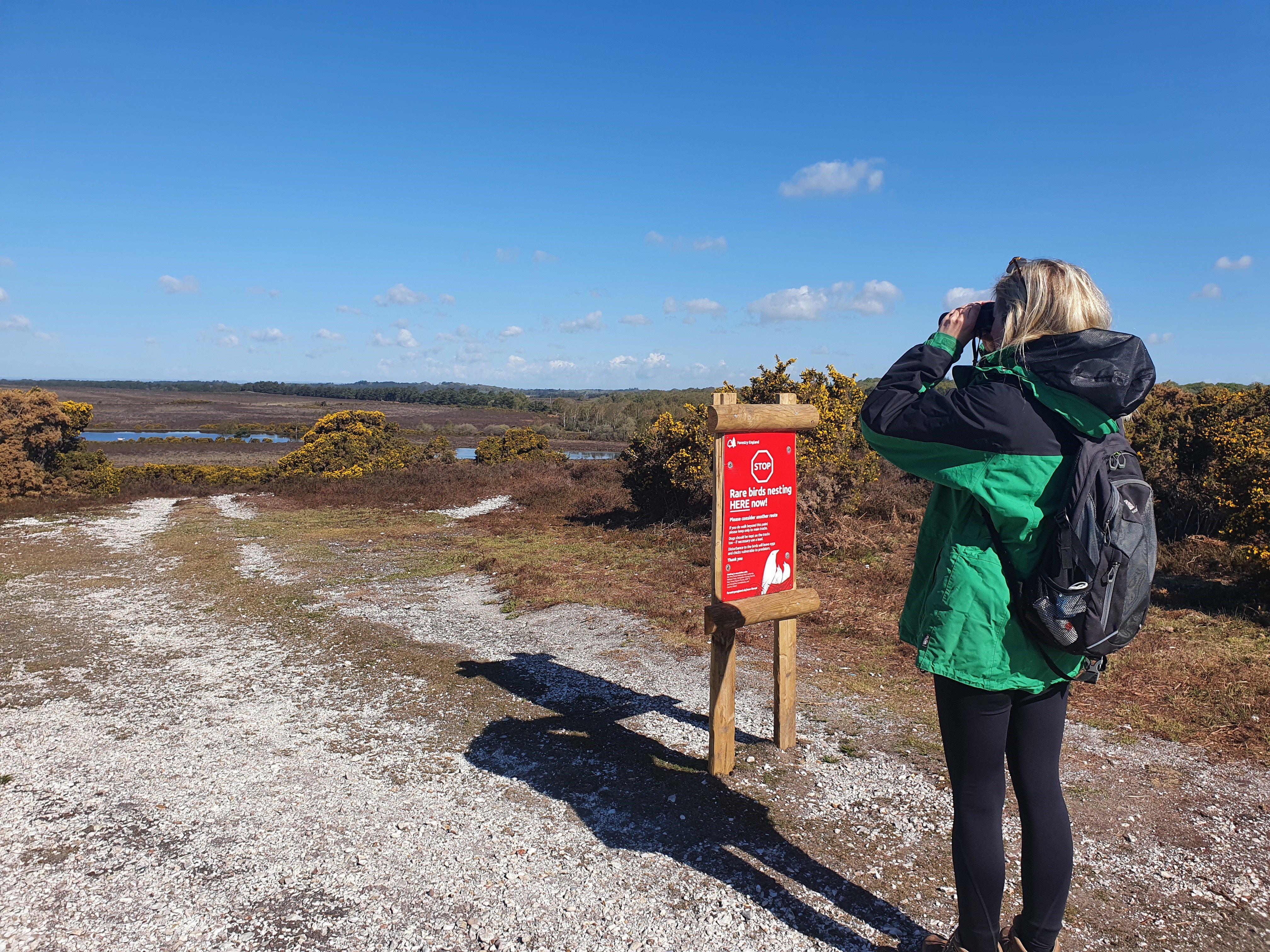 Organisations across the Forest work together to increase awareness to the public, to make them aware of the birds and how by sticking to main tracks and avoiding some locations altogether is so important from March through to August.
Some Forestry England car parks are closed altogether, whilst throughout the Forest amber signs highlight visitors to the fact there are birds using the area so to keep to the tracks and if they have a dog with them, keep them on the tracks too, using a lead if necessary – certainly as the owner of a cocker spaniel, it's the only way I can be 100% sure he isn't going to stray off the path.
Some areas have additional red signs – highlighting that these are very vulnerable areas, in these places we know the birds really favour, and to minimise disturbance we really would prefer people to find a different route altogether.
But we know people become 'sign-blind' or don't understand how their activity can be causing an issue – so this is where rangers step in. I am employed year-round to protect the rarest species and their habitats, but additional seasonal rangers are also employed at this time of the year to get as many of us on the ground as possible. Through patrolling sites, monitoring activity and speaking to people on the ground we aim to help people understand the messages and advise them on how they can minimise the risk of disturbance, and by banning barbeques across the New Forest, we minimise the risk of habitat destruction of the like of the Wareham Forest fire in 2020.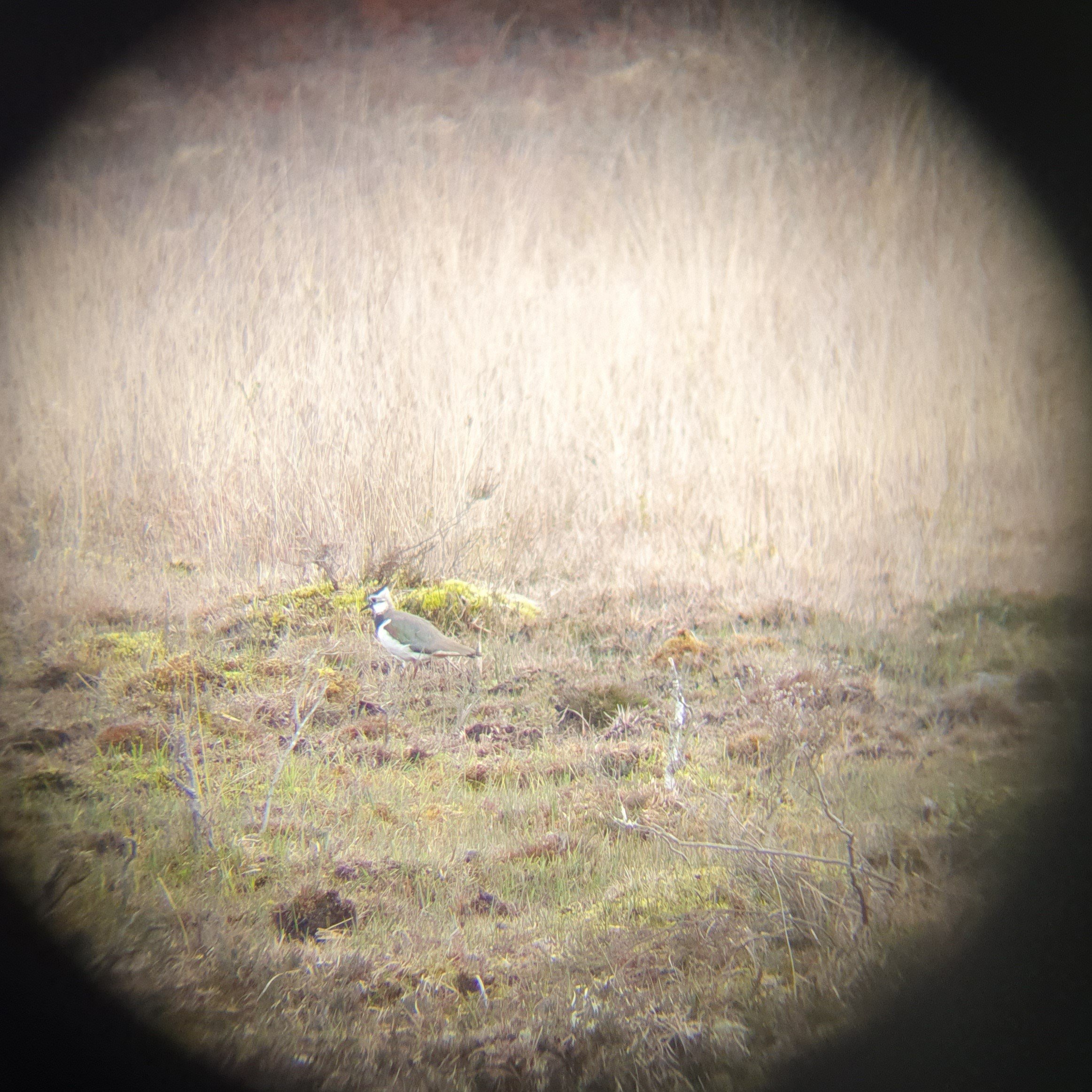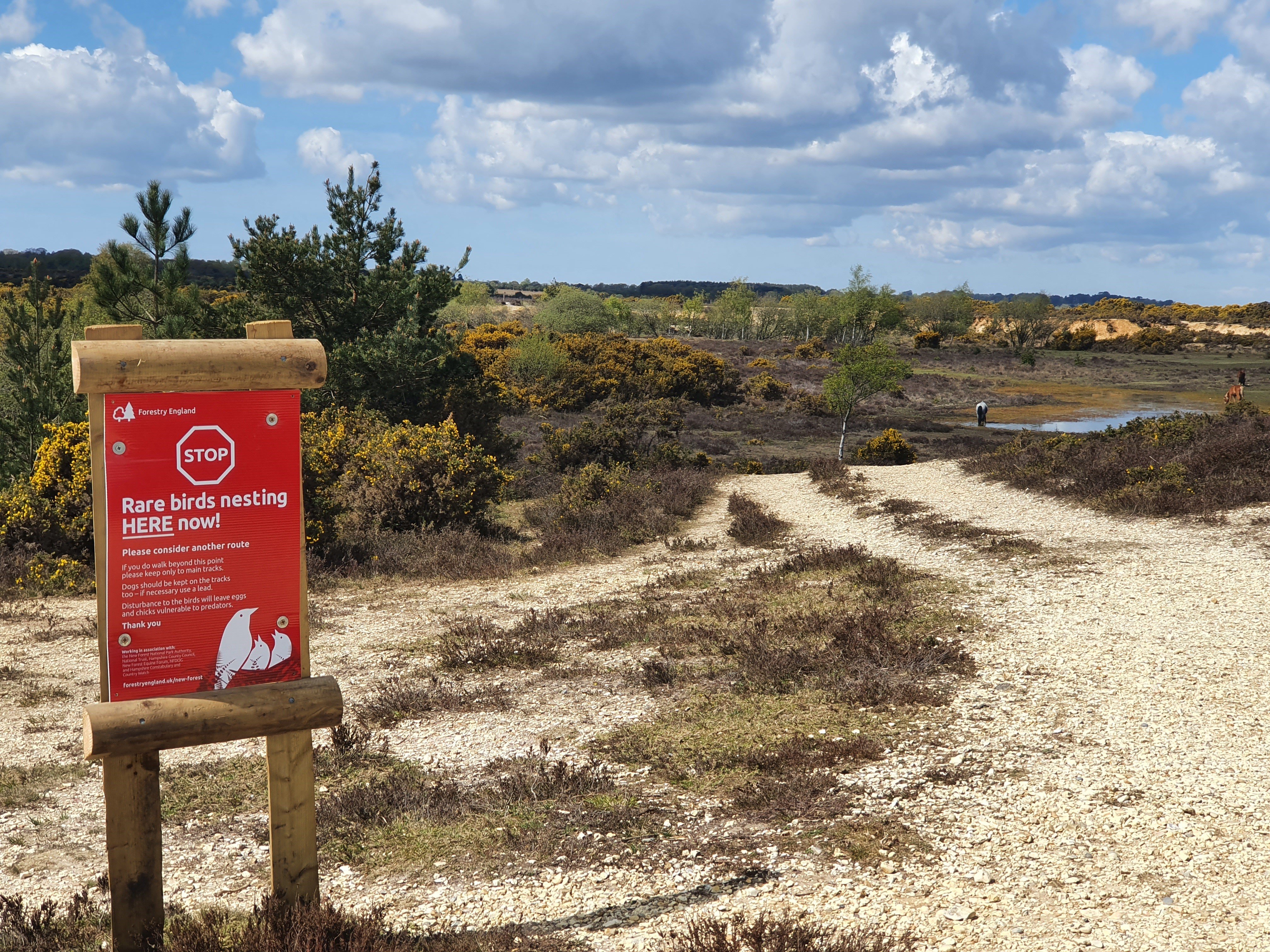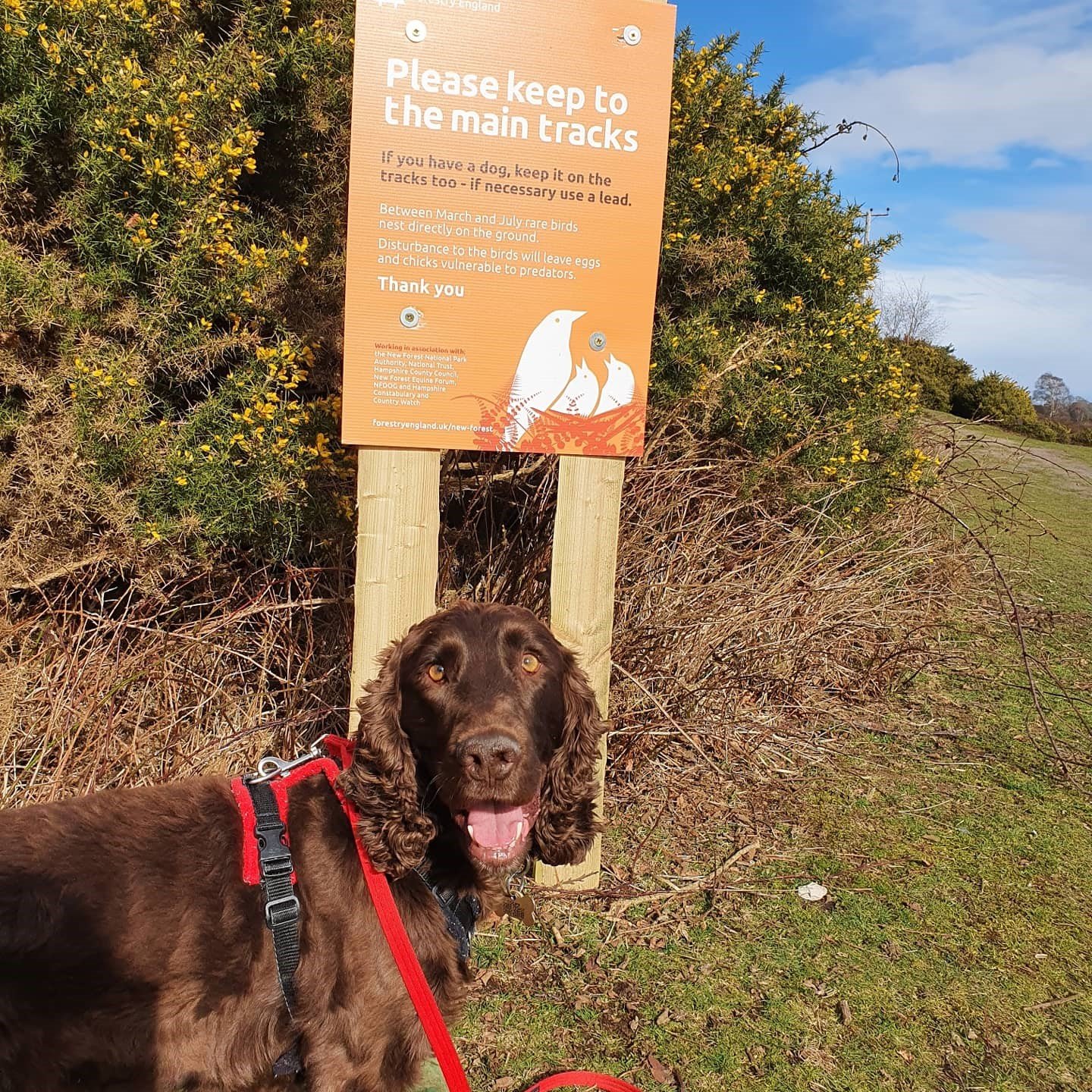 We have models, leaflets, posters, maps and other resources we can share with people to help them understand and using social media and traditional press coverage we try to maximise the number of people we reach before they even arrive on site.
Another benefit of having Rangers on the ground is that the birds don't read the signs! They may nest in an area away from the signs, but once the chicks have hatched, they become mobile – this year some curlew chicks were causing chaos wandering close to and onto a road. Rangers can respond to that information – signs, leaflets and press releases by nature can't.
We are also able to feedback to the scientists and organisations monitoring these birds. When we are on the ground we can feed back where we have seen both positive and negative signs about breeding pairs, evidence of predators, and issues with repeat recreational disturbance – so limited resources across all forest organisations, can be focused where they are needed most.
With more people visiting our protected landscapes than ever before, it has been an incredibly busy season again for the Rangers. Some estimates suggesting curlew could be extinct within 8-10 years if nothing is done – so we continue to do all we can to stop that from happening. So next time you see a sign asking you to consider an alternative route; stick to the main track; or a Ranger asks you to not stray off the cycle network stop to think, what you do next could help turn the tide for a whole species!
For further reading, hear from a Forestry England keeper talking about the monitoring methods they are using in the New Forest, visit 'Keeper's ground-nesting bird update, by Austin Weldon'