March's wildlife highlights
PUBLISHED ON: 1 MARCH 2016

Spring officially arrives with the spring equinox around 21 March, when daytime and nighttime are of equal length. New life is visible everywhere in the New Forest. As a long winter comes to an end and spring begins to flourish, why not get outside and bring your kids to our wild play day at the end of the month.

Reptiles and bats are starting to emerge from hibernation, common toads are spawning and young rabbits can be seen above ground for the first time. The first of the summer migrant birds fly in towards the end of the month. You might hear the distinctive and repetitive 'chiff-chaff-chiff-chaff' of the returning chiff-chaff, a small woodland warbler. Out on the heathlands the wheatear is one of the first visitors to return, although they soon move on to their northerly breeding areas.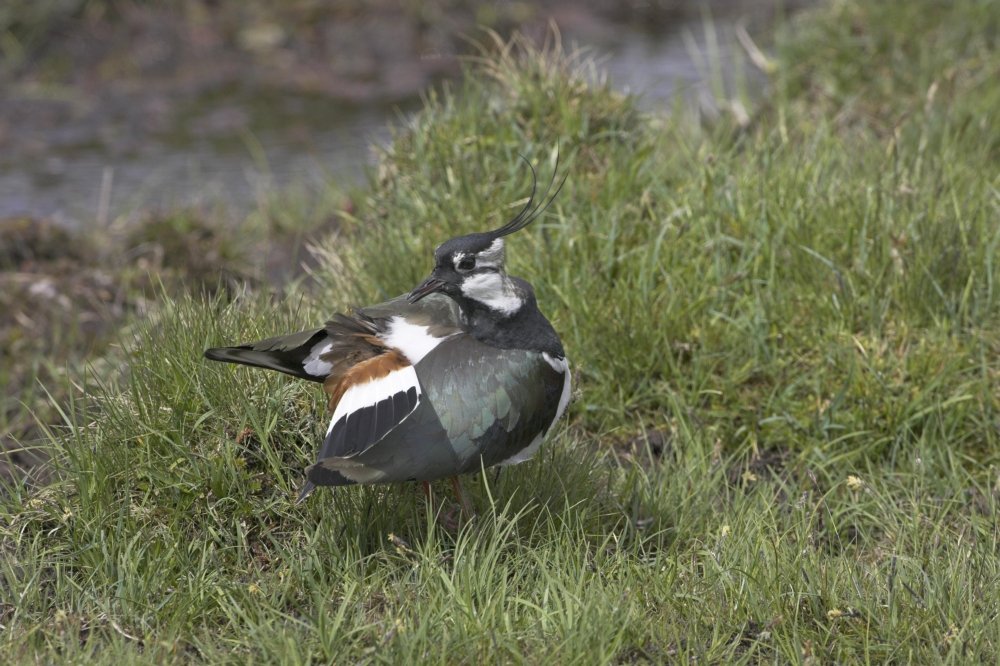 The lapwing (above) and curlew return from their coastal wintering sites to breed. They nest on the ground and are very vulnerable to disturbance, so it is important that you (and your dog) stay on the main paths to help protect these unusual and increasingly rare birds.
In the woodlands, leaf buds are enlarging on the trees, and on a warm day early butterflies such as brimstone and peacock are on the wing. Look down at the ground and you might see dor beetles: shiny, black, rotund and quite large, they eat all types of dung — rabbit droppings, fox scats, cow pats and horse manure — and they are also an important food source for predators such as foxes, badgers and even birds of prey.
Along the streams look for grey wagtails busily picking out insects from between the stones. Their extra-long tails are hardly ever still and they have a yellow breast, rump and under-parts. Their grey upper bodies distinguish them from the migrant yellow wagtails that pass through the New Forest in spring and autumn.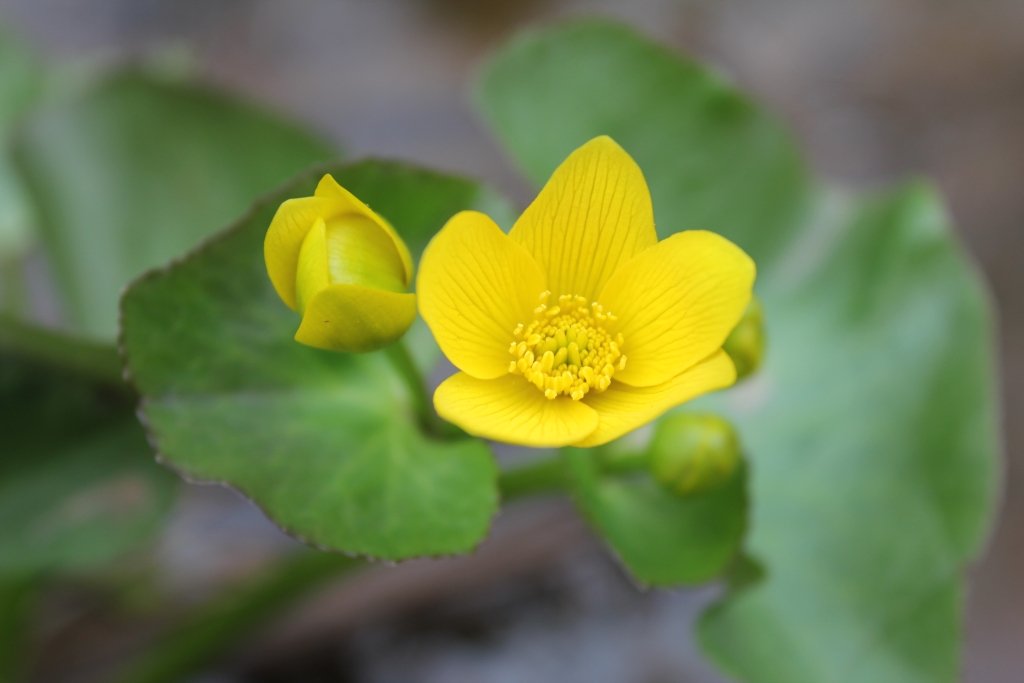 (Credit: Clinton Little, Wikimedia Commons)
The furry catkins of the pussy willow (also known as sallow or goat willow) are a sure sign of spring and are most likely to be seen in damp places, where the tree thrives. The yellow blooms of early marsh marigolds (above) stand out in the valley mires and other boggy places. Look also for the blackthorn (sometimes called sloe) (below) which comes into flower; where bullfinches haven't eaten the winter buds its branches are covered in masses of white blossom.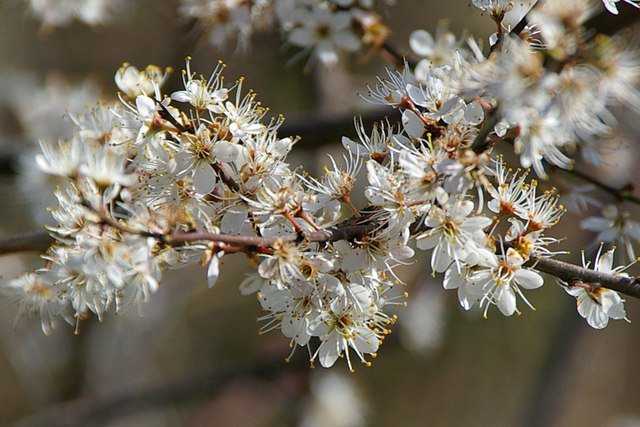 (Credit: David Wright, Wikimedia Commons)
Resident birds are in full song, the most noticeable being blackbird, wren, robin, great tit and song thrush. Each songster is staking claim to a territory large enough for itself and its prospective family, and showing its mate (or in some cases mates) just how strong and fertile he is!