August's wildlife highlights
PUBLISHED ON: 12 AUGUST 2016

This is the last in a year-long series of monthly blogs, featuring seasonal highlights from the natural world in the New Forest. August is a good month to look and listen out for summer's chirpiest insects: the New Forest is home to 67 per cent of the grasshoppers and crickets that are found in Britain. On hot days the sound of their calling ('stridulating') fills the air.

Common green, speckled and oak bush-crickets (all with huge, long antennae), and field and meadow grasshoppers (tiny antennae) are all widespread. The grasshoppers can be hard to spot due to their green or brown colour, but show themselves when they hop. Much rarer is the large marsh grasshopper, which is the UK's largest grasshopper — some are over 3cm long — look for it in very wet, marshy areas.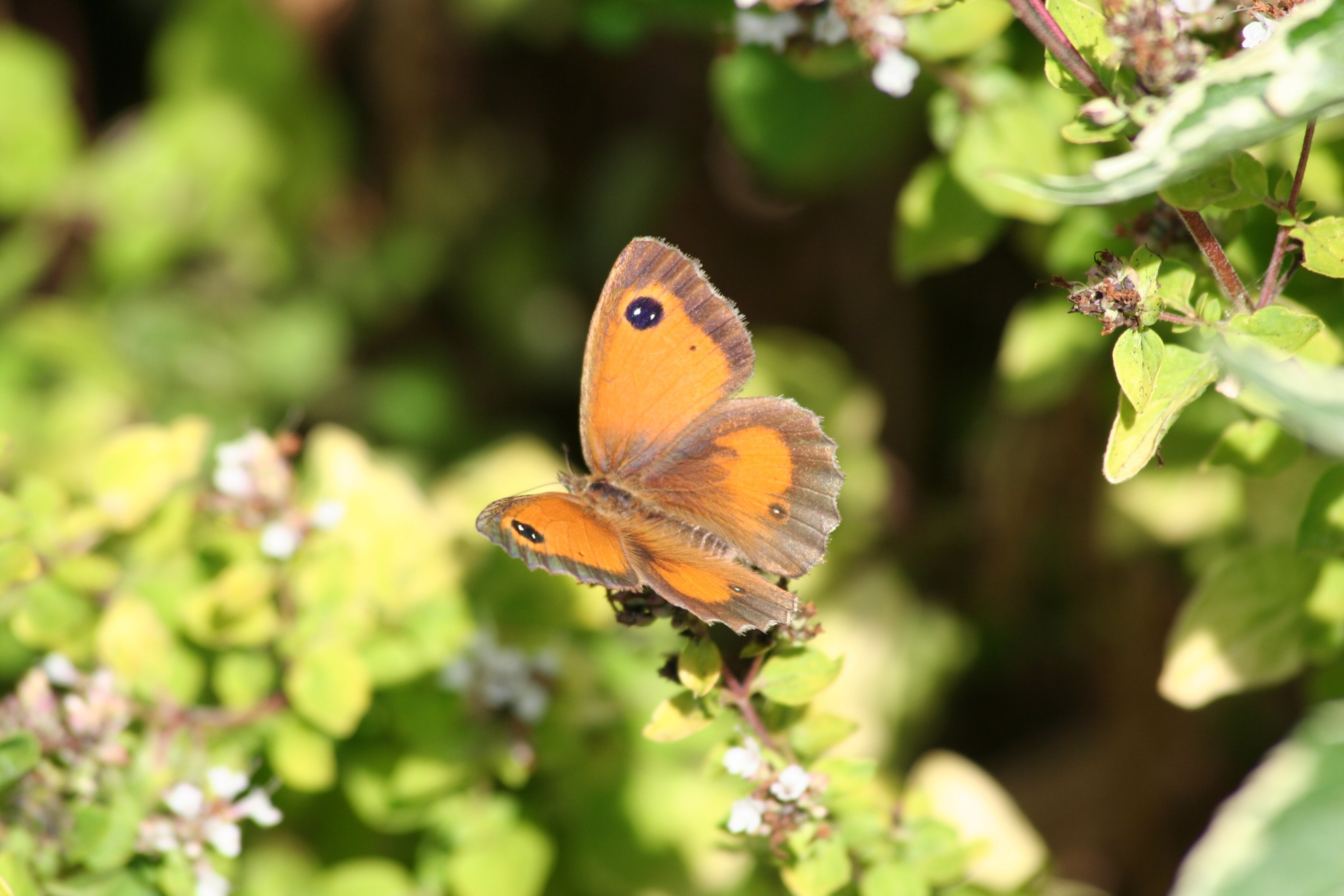 As high summer merges into late summer, you will see that butterflies are still on the wing. On heathland you might spot grayling butterflies — it is best to slowly walk along gravelly tracks through the heather to see these as they are often encountered when they are disturbed from the ground. Gatekeeper butterflies (above) prefer woodland areas, meadows and hedgerows, and can be seen as early as late June up until mid-September.
(Image credit: Paul Brock).
Dark and light crimson underwing moths are also on the wing from late June until August. You can spot these just before dusk, flying high around oak tree canopies or on trunks and branches. Both species are listed as rare on the red list of the UK Biodiversity Action plan, so remember to take a photo when you see one.
During August black ants emerge and swarm when they search for a new place to colonise. The females have temporary wings which they bite off after their short flight.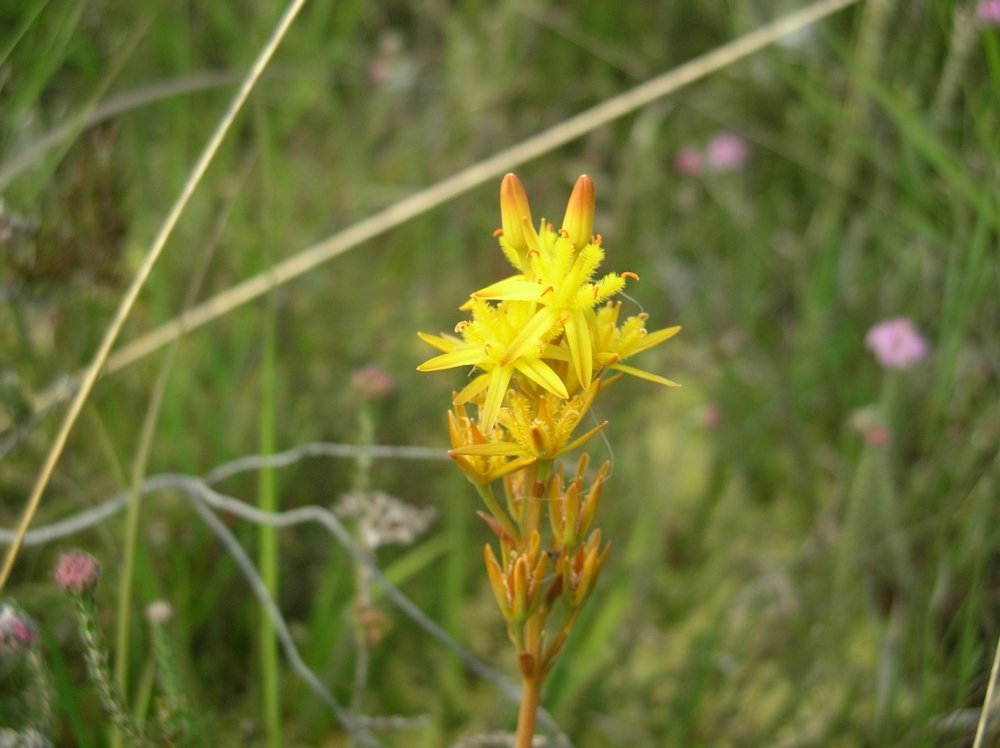 For the next few weeks all three types of heather will be in full bloom on the heathlands: ling has the smallest flowers (pink and clothing the stems), bell heather has larger, more vivid bell-shaped flowers and cross-leaved heath has paler pink 'bells' clustered at the top of the stems. In wetland areas, look for the intense blue, trumpet-shaped blooms of the rare marsh gentian. In the valley mires, look from a boardwalk or other safe, dry vantage point and you may see the yellow flowers of marsh St John's wort and bog asphodel (above) along with the white flowers of the sticky-leaved sundews.
As well as adult reptiles, you might now see young slow-worms (below), lizards and snakes, which are most likely to be spotted early in the morning when the sun is still warming the ground.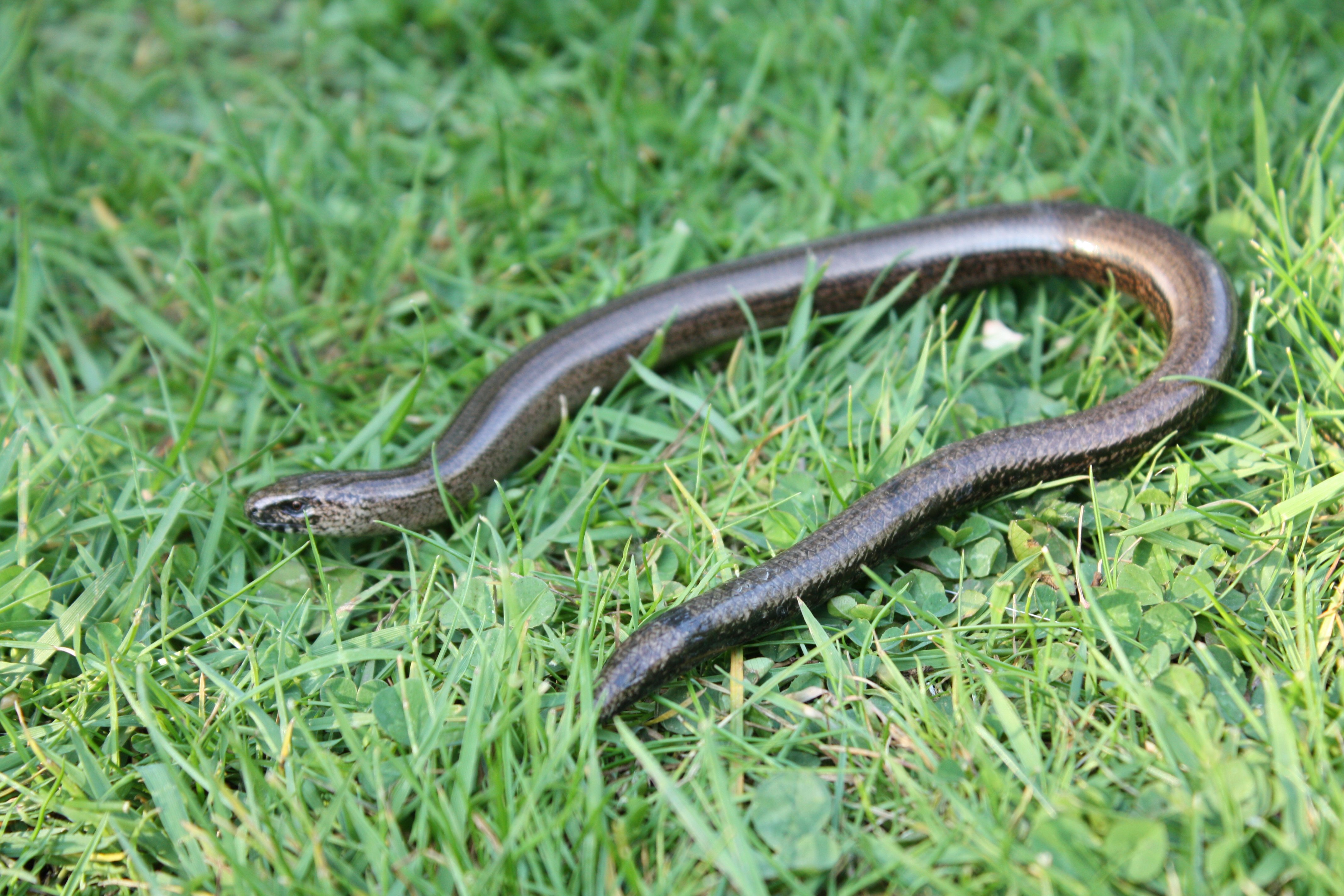 This is also a great month to visit the National Park's 26 miles of coastline (try Lepe Country Park) and look for goby fish, shrimps, crabs, sea anemones, snails and shellfish. Take photos of them in situ, or if you're tempted to put them briefly in a bucket, remember put them all safely back where you found them!