The New Forest code
PUBLISHED ON: 10 JULY 2020

Six organisations have come together to launch a new code to help protect the landscape, livestock and wildlife of the New Forest.

The New Forest code focuses on nine simple ways visitors and residents can help care for this unique place.

It has been put together by the New Forest National Park Authority with partners Forestry England, Verderers of the New Forest, New Forest Commoners, New Forest District Council and Go New Forest.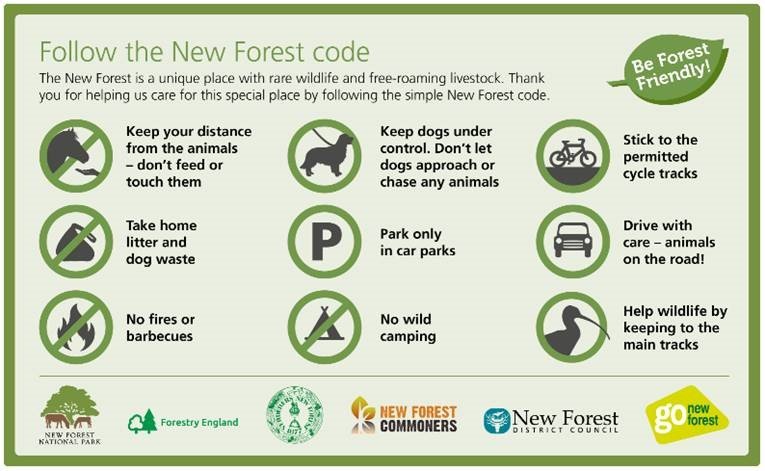 The nine ways to help are:
Keep your distance from the animals – don't feed or touch them
Take home litter and dog waste
No fires or barbecues
Keep dogs under control. Don't let dogs approach or chase any animals
Park only in car parks
No wild camping
Stick to the permitted cycle tracks
Drive with care – animals on the road!
Help wildlife by keeping to the main tracks
For more information on how you can be Forest friendly, see our guide.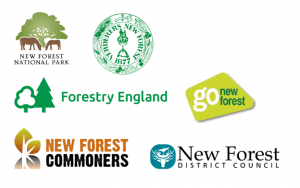 About the New Forest National Park Authority
Protect – Enjoy – Prosper
The New Forest National Park Authority's statutory purposes are to:
-Conserve and enhance the natural beauty, wildlife and cultural heritage of the Park – Protect.
-Promote opportunities for understanding and enjoyment of its special qualities – Enjoy.
We also have a duty to:
Seek to foster the social and economic well-being of local communities within the Park – Prosper.
The New Forest National Park was designated in March 2005. Its unique landscape has been shaped over the centuries by grazing ponies, cattle and pigs which roam free. Majestic woodlands, rare heathland and a spectacular coastline provide fabulous opportunities for quiet recreation, enjoyment and discovery.