New Forest champions remembered
PUBLISHED ON: 8 JANUARY 2020

We were saddened to hear that two of our former Authority members passed away recently.

At the New Forest National Park Authority meeting on 18 December, Chairman Oliver Crosthwaite-Eyre paid tribute to Ted Johnson OBE as a founding member and the first Chairman of the Authority.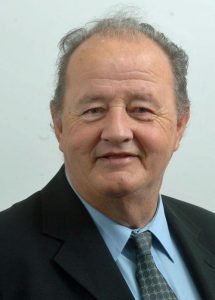 Mr Crosthwaite-Eyre also paid tribute former member Tony Gentle, a Test Valley Borough Council member who served as a member for eight years from the Authority's inception.
He said: 'Ted was a founding member and also the Authority's first Chairman, earning himself a place in Forest history. He had been active in the Forest for many years and was one of the creative people who tried to persuade the Government of the day to confer special status on the Forest. It was declared a New Forest Heritage Area in 1992, which led to the New Forest Committee and he was Chairman for many years and then elected as Chairman of the Authority. He was awarded an OBE and was rightly proud as it was a reflection of the importance of the Forest and its people. On behalf of all the members and staff I would like to extend our sincerest condolences to both families.'
A minute's silence was held at the Authority meeting.
Mr Johnson's funeral is set for Monday 13 January at 2pm St Mark's Church, Pennington.
Ted's family has provided further information about his significant contribution to the New Forest:
Ted Johnson OBE (1934-2019)
Ted Johnson, former Director of Planning for New Forest District Council and the first Chairman of the New Forest National Park, died peacefully on 13 December 2019. The New Forest became a National Park in March 2005 and the New Forest National Park Authority took on its full duties in April 2006. Ted was passionate about the special qualities of the New Forest, its ancient woodland and unspoilt coastline. He sought to conserve a working landscape, with historic commoning grazing, that provides recreational opportunities and preserves unique biodiversity. With its mix of open forest, woodland, farmland and coastline the National Park now receives an estimated 15.2 million day-visits each year.
Ted was instrumental in persuading the Government to confer special status on the New Forest in 1992 when the New Forest Heritage Area was created. Known for its role as a former Royal Hunting Forest, today the Forest is associated with iconic New Forest Ponies as well as free roaming cattle, donkeys and pigs. Much of the discussion needed to secure an updated Strategy for the New Forest (published in 2003) that took into account the views and opinions of key stakeholders, was led by the New Forest Committee, founded and chaired by Ted. This involved innumerable meetings with a wide range of people and organisations, to provide a range of perspectives from very local to county, national and international. Key partners included the Forestry Commission, the Verderers and the Harbour Commissioners.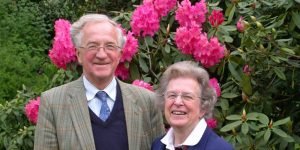 Informal discussions with statutory bodies, civil society groups and members of the public brought together an agreed vision to balance conserving, living and working and enjoying the New Forest. An agreed mosaic of different landscapes, tranquil areas, historic environments and nature conservation sites was established. In recognition of his sustained efforts to establish the National Park, Ted was awarded an OBE in the 2005 New Year Honours List and an Honorary Doctor of Science by the Southampton Solent University in 2006.
At its inception the New Forest National Park was the smallest English National Park and it faced the huge challenge of establishing an entirely new local government organisation with direct responsibility for planning functions. One of ten members appointed by the Secretary of State for Environment, Food and Rural Affairs, Ted was appointed Chairman of the 22 member Board in April 2005. In 2006 he was quoted as saying 'This is the first time in 50 years that setting up a national park has been attempted in this country, and it has never been done before in a south-west context, with very different challenges from those faced by established national parks'.
With a degree in geography from Bristol University, Ted started his professional career as a District Land Surveyor in Her Majesty's Colonial Survey Service in Tanganyika (now Tanzania) in East Africa, followed by planning positions in Somerset and Hampshire. He became an active Fellow of both the Royal Institution of Chartered Surveyors and the Royal Town Planning Institute. National Parks were first set up in the USA to protect wilderness areas. The first national park in the UK was the Peak District, which was designated in 1951. Ted was proud to be a part of the UK National Park 'family' and also regularly attended networking events organized by the European Federation of National Parks and Nature Parks (EUROPARC). Ted was also President of the New Forest District group of the Campaign for the Protection of Rural England, serving on National and County committees, and for a time Chairman of the Hampshire County Youth Orchestra. He is survived by his wife Mary, a son and daughter, and four grandchildren.