Surprising draw in annual art prize
PUBLISHED ON: 25 SEPTEMBER 2018

Two artists have been named joint winners of the New Forest Open Art Exhibition people's prize for the first time since the exhibition started in 2013.

Mark Moody from Ringwood claimed the prize for his painting 'Midwinter Birch' alongside Jillian Fry from Holbury who won for her embroidery piece 'Running Wild'. Jillian was also the recipient of this year's third place prize in the annual competition that curated the exhibition.

Over 400 votes were cast by visitors and thousands of people attended the exhibition at the New Forest Centre in Lyndhurst between July and September, viewing dozens of pieces of art inspired by the wildlife, landscape and traditions of the National Park.

The exhibition and associated competition were run by the New Forest National Park Authority and the New Forest Heritage Centre, and were sponsored by ExxonMobil at the Fawley Refinery.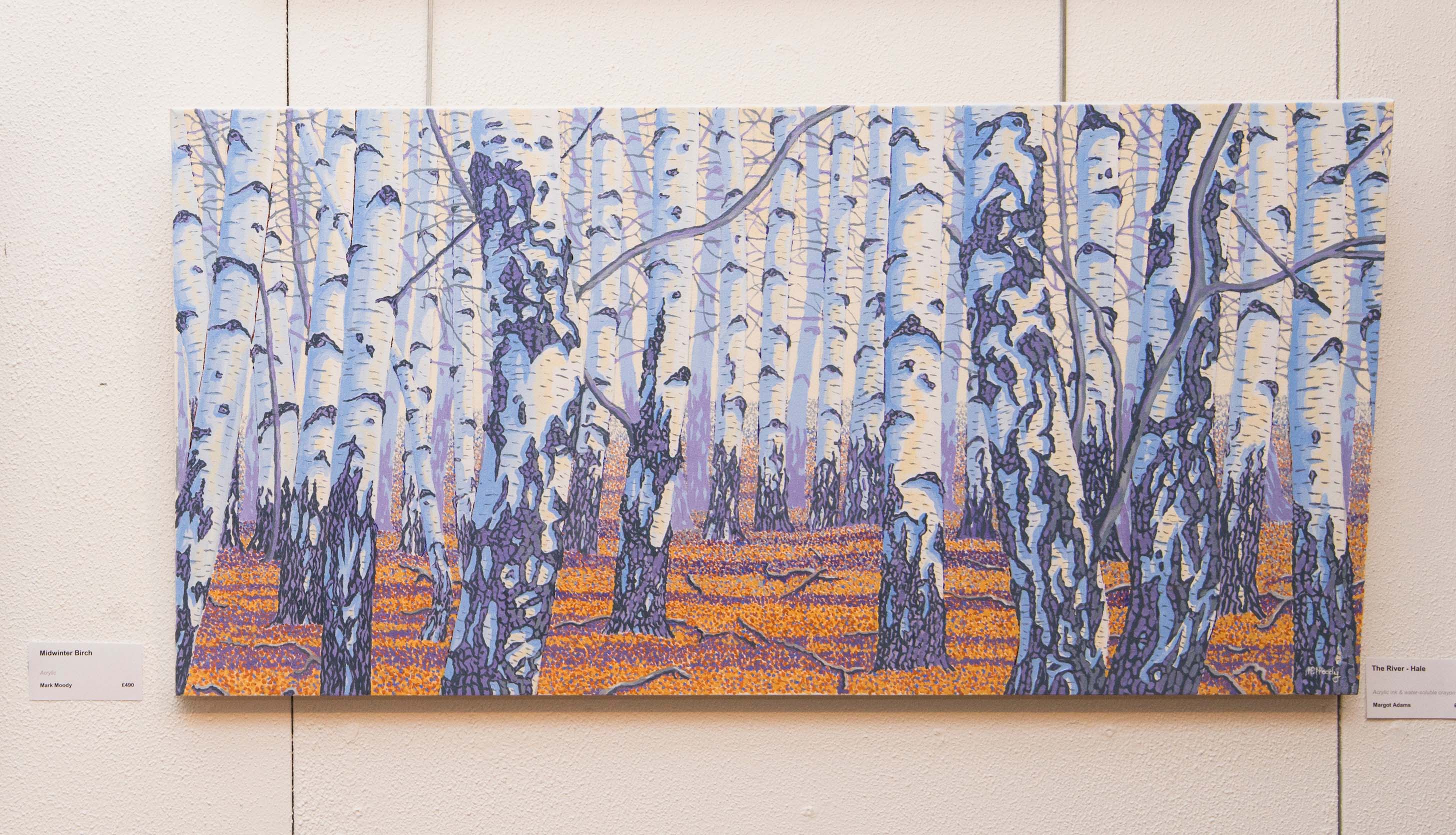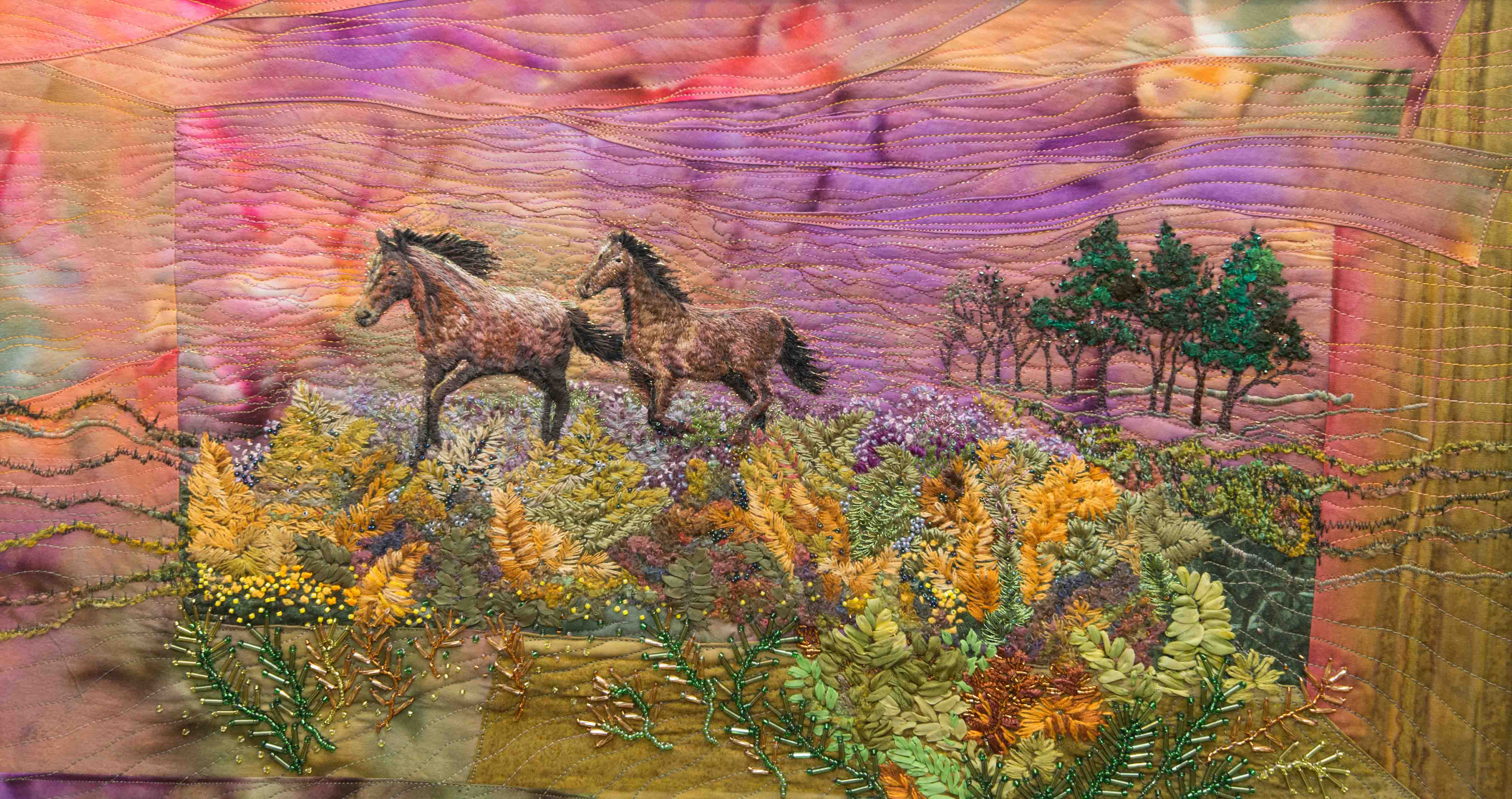 Mark Moody said: 'I am honoured and flattered to be chosen for the people's prize, when I consider the quality of work other artists have shown in this year's exhibition. Thank you to everyone who voted for my piece.'
Jillian said: 'What a surprise! Thank you to everyone for their votes on the people's prize for the New Forest Open Art 2018. Your appreciation of my artwork encourages me immensely.'
New Forest Heritage Centre Manager Hilary Marshall said: 'We are delighted to see two brilliant pieces of art work become the first joint winners of the people's prize. It's a wonderful reflection of the increasingly high standard of entries we see every year for the Open Art Exhibition and we are already looking forward to next year's competition and exhibition.'
Jillian has an embroidery textile piece titled 'Fantastic Garden' on show at The Mottisfont Open Art until Sunday 11 November 2018. If you'd like to see more of Mark's work, visit www.markmoody2.wixsite.com/paintings
-ends-
Notes to Photo Editor:
New Forest Open Art people's prize winners 'Midwinter Birch' by Mark Moody and 'Running Wild' by Jillian Fry.
Notes to Editor:
About the New Forest Centre
The New Forest Centre is a museum, reference library and art gallery conveniently located in Lyndhurst. The New Forest Centre aims to inspire its visitors to celebrate and conserve the New Forest. It does this by collecting, conserving and interpreting its collections and by providing educational activities and information to a broad range of audiences. In doing so, it acts in ways that are ethical, ecologically sensitive and intellectually accessible and affordable. It is owned and run by the New Forest Ninth Centenary Trust (reg. charity no: 279373).
About the New Forest National Park Authority
Protect – Enjoy – Prosper
The New Forest National Park Authority's statutory purposes are to:
Conserve and enhance the natural beauty, wildlife and cultural heritage of the Park – Protect.
Promote opportunities for understanding and enjoyment of its special qualities – Enjoy.
We also have a duty to:
Seek to foster the social and economic well-being of local communities within the Park – Prosper.
The New Forest National Park was designated in March 2005. Its unique landscape has been shaped over the centuries by grazing ponies, cattle and pigs which roam free. Majestic woodlands, rare heathland and a spectacular coastline provide fabulous opportunities for quiet recreation, enjoyment and discovery.
Visit www.newforestnpa.gov.uk to find out more.
Media Contact:
Beki Mole, Communications Assistant, New Forest National Park Authority
Tel: 01590 646639
Email: beki.mole@newforestnpa.gov.uk