Have your say
PUBLISHED ON: 23 JUNE 2021

Forest organisations are asking for people's views on key priorities during the next five years for the New Forest National Park.

Working together, New Forest partners have drawn up a draft Partnership Plan to 2026, to secure the future of the New Forest and champion the recovery of the climate, nature and ourselves.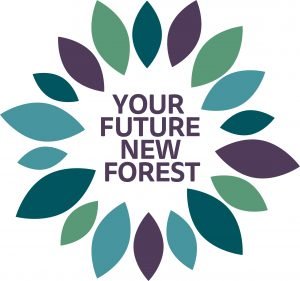 The lead organisations are New Forest National Park Authority; Hampshire County Council; Forestry England; New Forest District Council; the Verderers of the New Forest; Test Valley Borough Council; Wiltshire Council; Natural England and the Environment Agency. More than 50 other organisations are also involved in taking action for the Forest.
New Forest National Park Authority Chair Gavin Parker said: 'This special New Forest landscape faces significant challenges from the climate and nature emergencies; changes to land management and farming subsidies; pressures from new development around our boundaries; recovering from the Covid-19 pandemic and managing recreational impacts.
'It is vital that organisations, businesses, residents and visitors come together to pool our resources and energy so there is a real step-change in our approach, increasing opportunities to deliver a greener future for all. We need to hear from as many people as possible – particularly the younger generation – about how we can make a better future for our landscape and ourselves.'
The focus of the draft plan is on achieving outcomes in five key areas, which were created with the help of a 'snapshot survey' earlier this year where over 2,700 people gave their views about the pandemic, nature, sustainable living, health and wellbeing:
Nature recovery – creating a network of restored and expanded habitats enabling wildlife to thrive.
Net zero with nature – delivering nature-based climate solutions through local partnerships.
Thriving Forest – sustaining a living, working landscape with commoning at its heart.
An inclusive National Park – pride in the New Forest and connection with nature for all.
Team New Forest – communities, organisations and businesses working together and all contributing – being greater than the sum of our parts.
The draft plan builds on initiatives already under way ranging from restoring wetlands; to developing a 'Natural Health Service' where people are prescribed nature-based therapies; to creating more green skills and jobs; and new opportunities for mass volunteering.
Councillor Edward Heron, New Forest District Council Leader, said: 'This plan shows the commitment in the area to working together on shared aims. Our priorities at NFDC are focussed on the economic prosperity of the district very much alongside our drive to care for the environment and the Forest's unique heritage. Getting the balance right is so important for the area and I am happy that we are continuing to work together in a coherent way which will ultimately ensure the area continues to thrive in a sustainable way.'
Michael Pittock, Head of Planning and Environment for Forestry England, added: 'Forestry England shares the view of other Forest partners that it's time for all of us who use the New Forest to play a positive and active role in prioritising current and future challenges. We continue to work together with other Forest organisations to plan and agree key priorities. The views gathered from a wider network of people in this consultation will help us to make the right choices for the future benefit of the Forest.'
Councillor Nick Adams-King, Test Valley Borough Council Planning Policy Portfolio Holder, said: 'The New Forest is an extraordinary place and it's crucial that we ensure it is protected and managed in the right way. Test Valley Borough Council is fortunate enough to have a small section within our boundary and we're determined to work together with the other partners to make sure this beautiful part of the country is maintained for future generations.'
The consultation ends at midnight on 3 September.
-ends-