New members for New Forest National Park Authority
PUBLISHED ON: 10 SEPTEMBER 2019

The New Forest National Park Authority has welcomed four new members to its Board.

The Authority has 22 members with overall responsibility for making decisions. There are 12 members appointed by the county, district and borough councils with land within the National Park. Six are appointed by the Secretary of State for Environment, Food and Rural Affairs. Four are selected from parish councils within the National Park.

Sue Bennison and Caroline Rackham have joined the Authority as New Forest District Council-appointed members after Pat Wyeth and Richard Frampton stepped down from the District Council in the May elections.

Sue and Caroline were appointed as members of the Planning Committee at the Annual Authority meeting in July and Sue was also appointed as a member of the Resources, Audit and Performance Committee.

George Meyrick and Steve Trow have joined as Secretary of State-appointed members for four years.

At the AGM in July, Oliver Crosthwaite-Eyre was reappointed as Chairman and Patrick Heneghan was appointed as Deputy Chairman.

Authority members set policies and priorities, ensure efficient and effective use of resources, and make sure that money is well spent. It is their job to represent the interests of the National Park and to balance out any conflicting pressures.

-ends-

Notes to Photo Editor:

Photo of Sue Bennison, Caroline Rackham, George Meyrick and Steve Trow can be downloaded at www.dropbox.com/sh/uz5axbwp543jf8x/AABmXRuczA9B8dnj1oT_wUkza?dl=0

Notes to Editor:

Bios to be used as follows:
Sue Bennison was elected as New Forest District Councillor for Marchwood in 2011 and sits on the Planning Committee and the Environment Panel. She has an active interest in housing, health and leisure and all environmental issues.
She is Treasurer of the Bramshaw Horticultural Society and both Chairman and Treasurer of the Bramshaw & District Film Society. Since 2000 she has been a Bramshaw Parish Councillor, leading on Planning and Highway matters and the Parish representative on the Consultative Panel.
She moved to the New Forest in 1986 with her husband, four horses, two dogs and a cat. Initially she administered her husband's Media Independent Advertising Agency from home, where her early office and book keeping training stood her in good stead. Her interests are horses, dogs, gardening and all types of wildlife, fauna and flora.
She is a qualified BHS Asst. Instructor and has competed in showing and affiliated dressage with several horses over the years and has spent many hours riding in our wonderful Forest.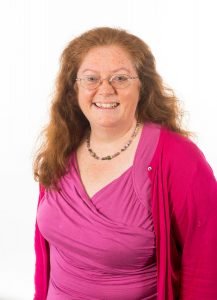 Caroline Rackham has lived and worked around the New Forest area for most of her life and grew up paddling in New Forest streams and looking for the wonderful varied wildlife that the area has to offer. She has a deep-rooted interest in the countryside and how best that can be both shared and preserved for the future.
Caroline has spent much of her career using the arts in a community setting working on projects as diverse as using photography to improve areas of inner-city deprivation, Lantern processions and street art festivals to unite a community. She now focusses on solving local issues as a Town and District Councillor for Totton South.
George Meyrick was born and raised at Hinton Admiral in the south-western corner of the National Park, where his family have lived since the first decade of the 18th Century. He now lives with his wife and three children near Sway.
He is Chairman of the Hinton Admiral Estate which, in addition to the more traditional estate business such as farming and property letting, made a major investment in renewable energy generation and environmental land management since 2010.
George is a lawyer by profession with a particular interest in environment, climate change, public and real estate law and the effective governance of the global commons.
He is the current Chancellor of Bangor University, an ambassadorial role; a past President of the South Avon and Stour Agricultural Society, the oldest agricultural society in the country; one of six trustees of the Talbot Village Trust, the largest grant-giving charity local to south-east Dorset; and a member of the Management Committee of Bournemouth's Russell Cotes Art Gallery and Museum.
Steve Trow was a member of Historic England's Executive Team and its Director of Research until retirement in 2018.
He was Inspector of Ancient Monuments for the New Forest (and beyond) in the 1990s and was later responsible for rural and environmental policy at English Heritage. He also worked as an archaeologist for the Museum of London and The British Museum. Steve is a staunch advocate for social inclusion in relation to history and landscapes and has a keen interest in the heritage of the countryside and the relationship of the natural and historic environments.
Steve currently sits on advisory groups for the National Trust and the Chartered Institute for Archaeologists. He was awarded an OBE for services to heritage in 2019.
Steve and his wife live in Southampton and have been keen visitors and walkers in the New Forest for nearly 30 years. Since retirement he has also volunteered regularly with the National Park Authority.