Volunteering with the National Park's archaeology team
PUBLISHED ON: 23 JULY 2019

My name is Joe Edmonds, I'm a student at the University of Reading undertaking an Environmental Management Degree and I've been busy gaining experience in the Environmental Sector ahead of finishing my studies.

I came across Dig Burley whilst enquiring about volunteering opportunities with the New Forest National Park Authority. This project was particularly interesting to me because of the community involvement and the scope of the project, enabling data to be collected across Burley, as well as the prospect of running the project in other villages. Coming into my third year at University I am considering options for my dissertation and have decided that the New Forest is a great place to base this on. I hope that I can work alongside the Authority to create an interesting and relevant piece of research.
Dig Burley
This community driven archaeological dig was an innovative new project run by Community Archaeologist James Brown in collaboration with Burley Local History Society and Burley Parish Council. Thanks to the hard work of the volunteer team and fantastic community support, we were able to open up 50 different test pits across Burley throughout the weekend.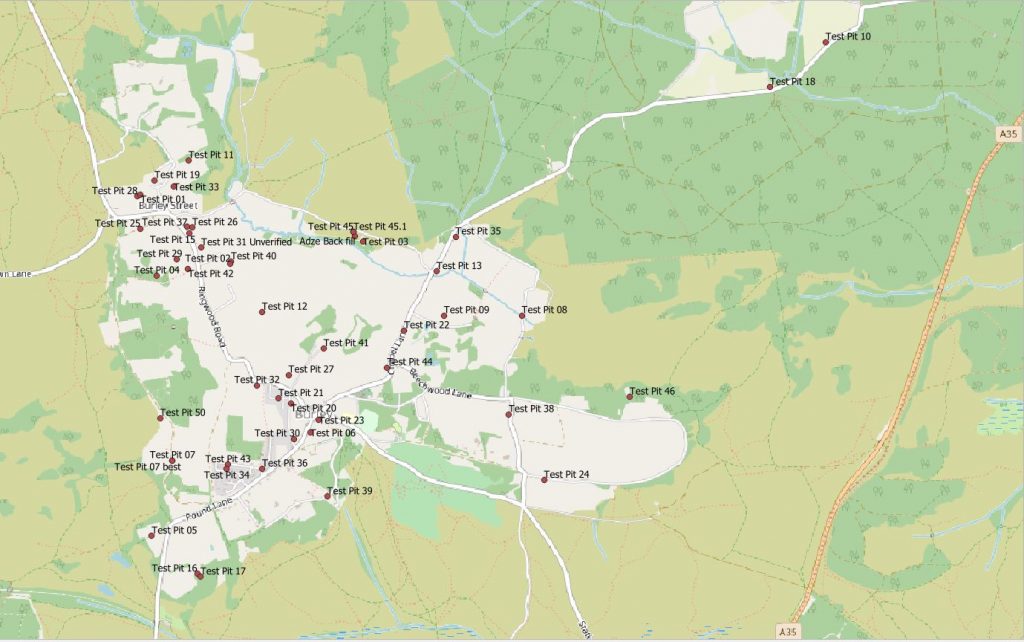 Beginning the dig
Thursday morning, with the sun shining and queues of willing volunteers and households out the door, the project began. It was hard to predict how popular Dig Burley would be in the lead up to the event, but this certainly surpassed expectations.
As a volunteer I was tasked with explaining the process of how to dig a functional test pit using the equipment in the right way. This involved laying out a 1m x 1m square quadrat on the ground, held down by pegs. This was followed by removing the turf layer and then slowly and carefully digging through the dirt layers in 10cm intervals, called 'spits'.
It was important that the pits should have 'straight sides and a clean bottom'; if you can do this you can't go wrong! At each 10cm interval the results were recorded on the provided booklet and any finds were noted and put into a sealable bag. This process continued until eventually the natural layer of soil was reached as carrying on would not gather any further finds.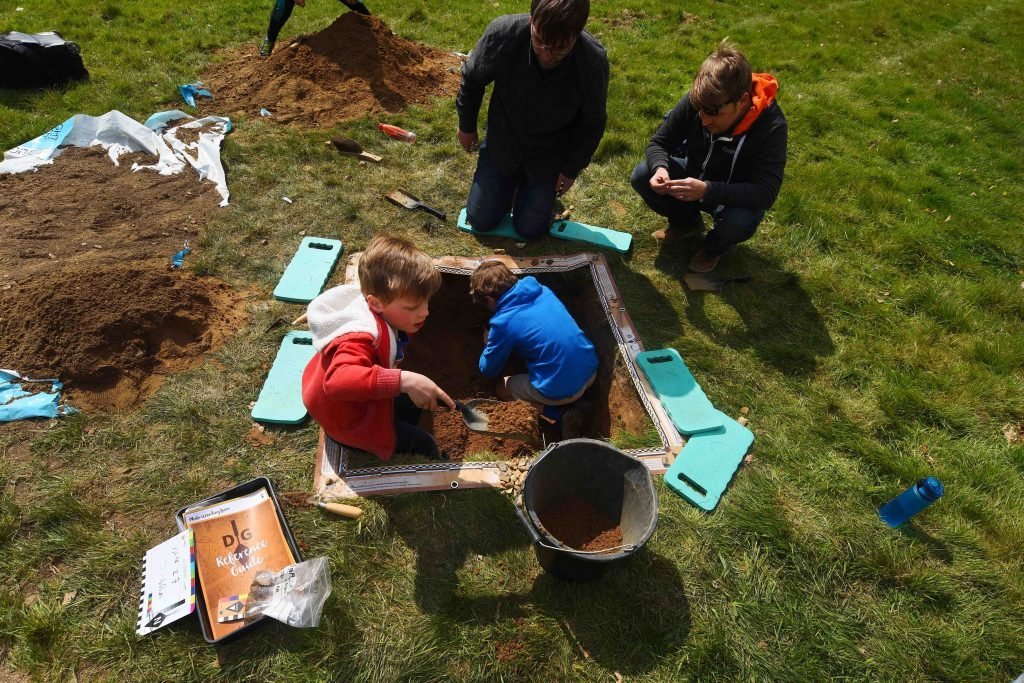 By midday on Thursday there was an array of sites across Burley. Participants put signs outside their properties, showing their involvement and encouraging people to come visit their test pits.
In the afternoon all the volunteers would gather back at the HQ and begin to wash any finds from the day's work. This was really interesting as cleaning away the dirt really allowed you to see the detail in some of the finds, such as pottery, pipe steams and tiles.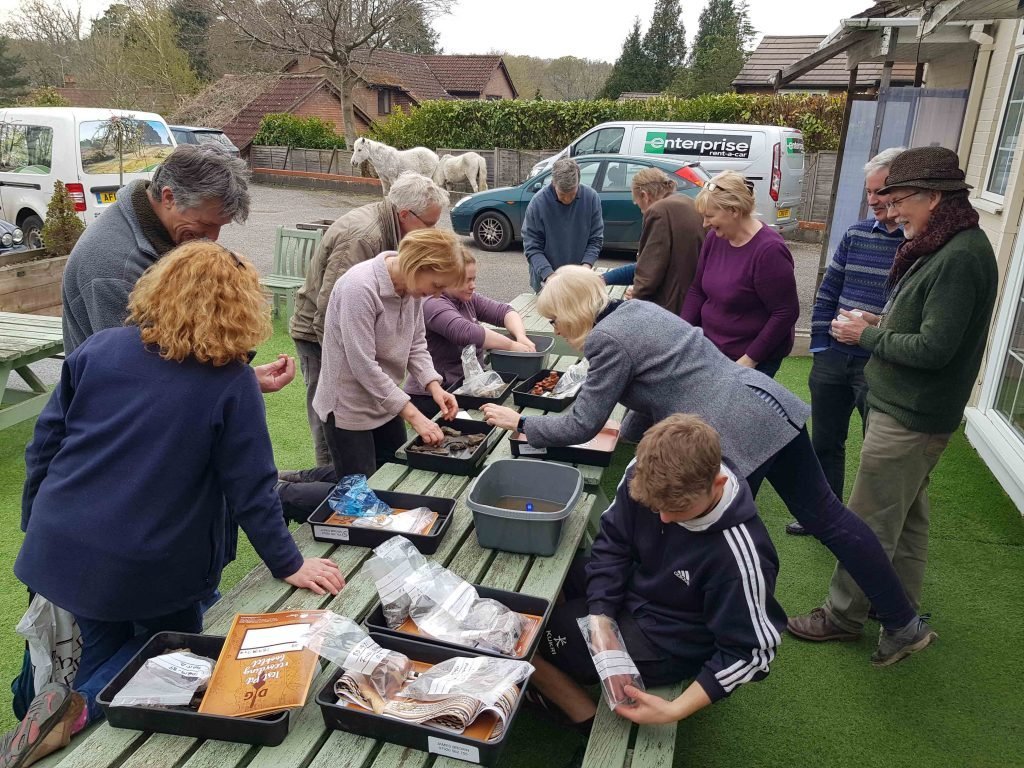 By Friday evening a huge number of artefacts had been found and identified. We had some fascinating finds and in fact I managed to find a piece of Neolithic flint. This is a hard piece of rock that was used to make weapons and tools from as early as 8,000 BC. This was really exciting and it was interesting to think back to the person who would have been sat in the very same spot as me 10,000 years ago fashioning their tool or weapon.
James and his team also encouraged people to bring along other finds they might have and get them properly identified; it was great to see how much material the local community had collected.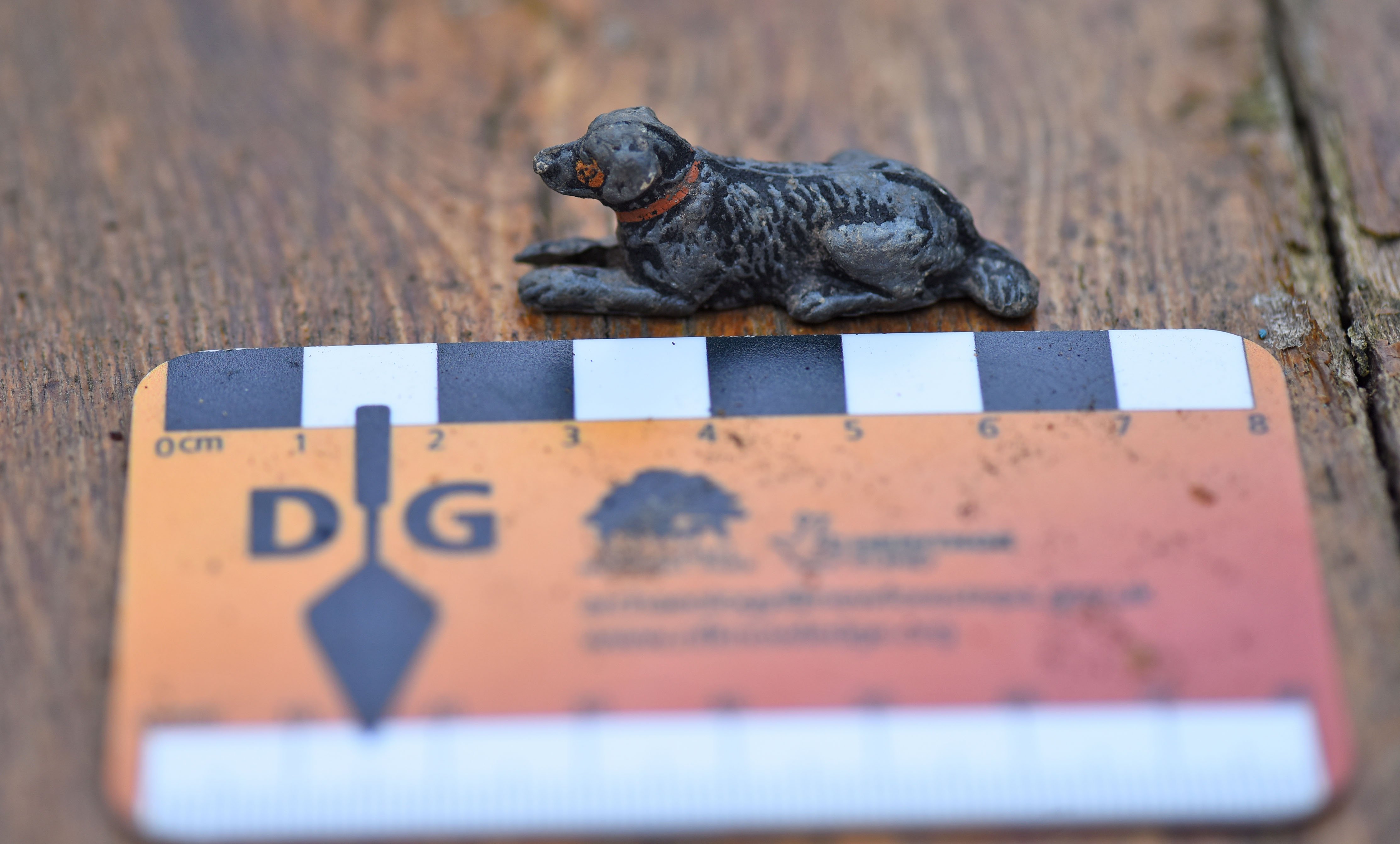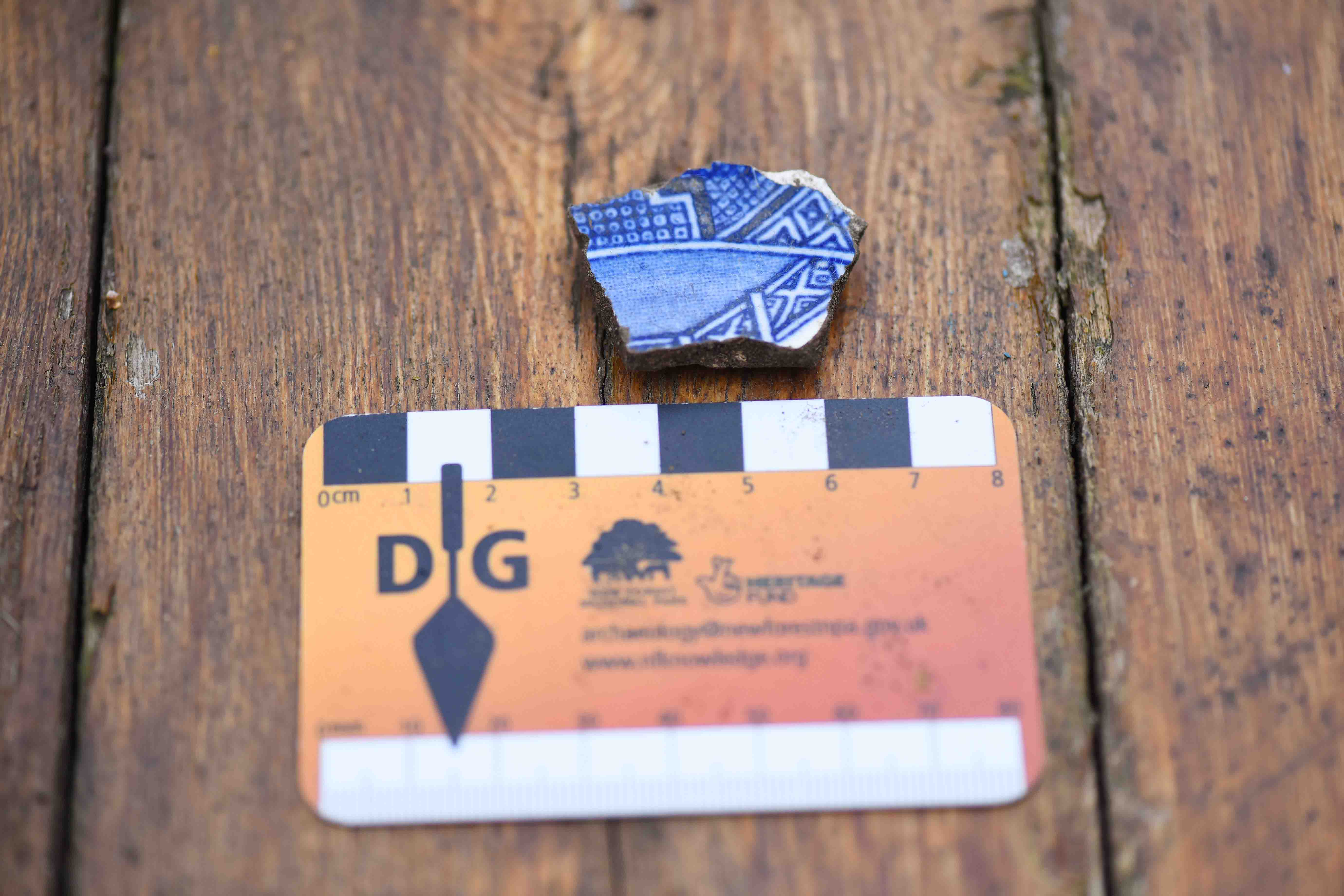 Friday evening the creator and series producer of Time Team, Tim Taylor, gave a guest talk at Burley Manor, which went down particularly well. Tim shared his vast knowledge in the archaeological field entertaining everyone with exciting stories of past experiences and explorations. It is clear to see why Tim was such a successful TV producer, what an interesting and humorous guy!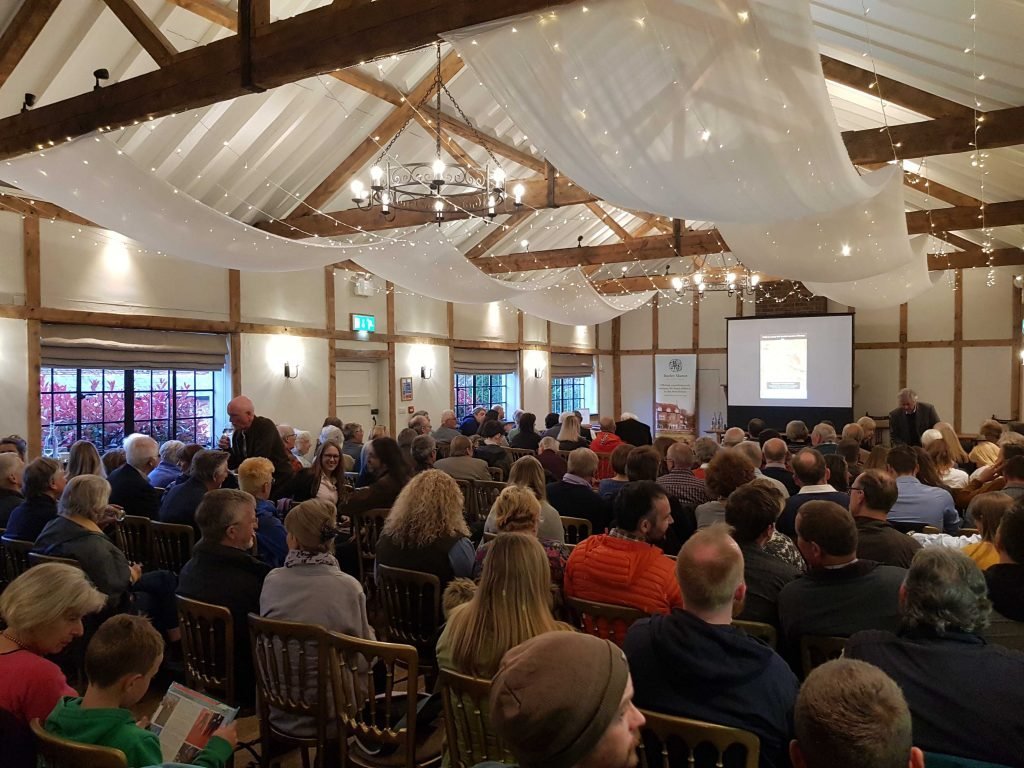 Workshops and talks
On Saturday there was a variety of workshops held at the dig HQ. The first of which was a flint workshop held by Dr Kath Walker from the New Forest Heritage Centre in Lyndhurst, helping people understand how flint can be fashioned and how to identify it. I found this particularly intriguing as I had found a piece of Neolithic flint a few days previous and was fascinated by how someone would fashion the material into something to use and what it would be used for. Kath was also able to show me exactly how my piece had been stuck and thought that someone had been trying to create an arrowhead.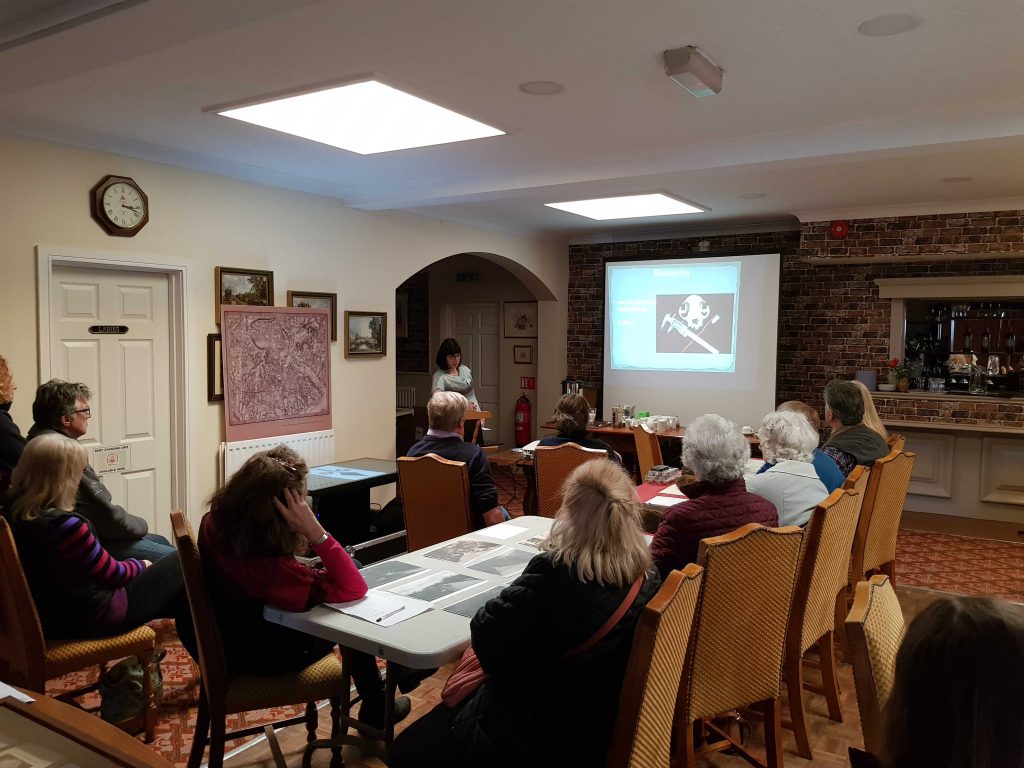 Where to next?
Sadly on Sunday the project had to come to an end. Everyone who took part was invited to gather back at the HQ, wash their finds and see how everyone else had got on. This was accompanied by an amazing spread of cream tea provided by the Wathen-Bartlett and was a fitting way to end an extraordinary event.
The archaeology team will now process all the finds and write up reports.
The only remaining question is who will be next?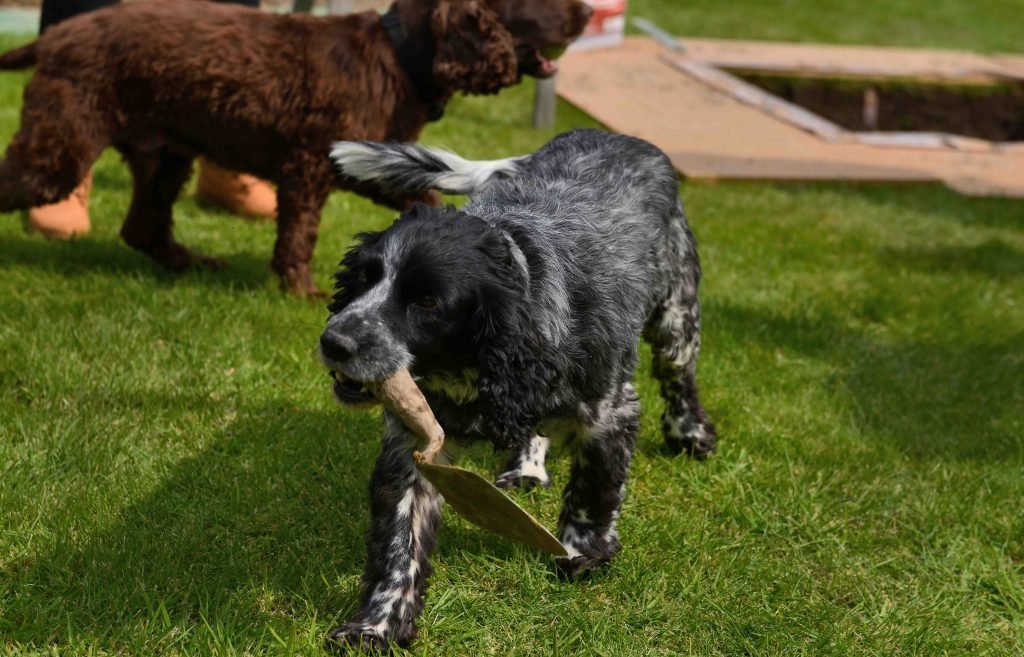 Dig Burley was funded by the National Lottery Heritage Fund Our Past, Our Future landscape partnership scheme. You can find out more about Dig Burley on the New Forest Knowledge website.
Visit the Our Past, Our Future scheme for more information and volunteer opportunities.