National Park's own 'Indiana Jones' hangs up his hat
PUBLISHED ON: 31 OCTOBER 2019

Today we say farewell to Frank Green, New Forest National Park Archaeologist for the past 13 years. Here's his amazing cake baked by our talented colleague Dawn Rayment and you can read about his adventures below. We wish you a happy and healthy retirement Frank!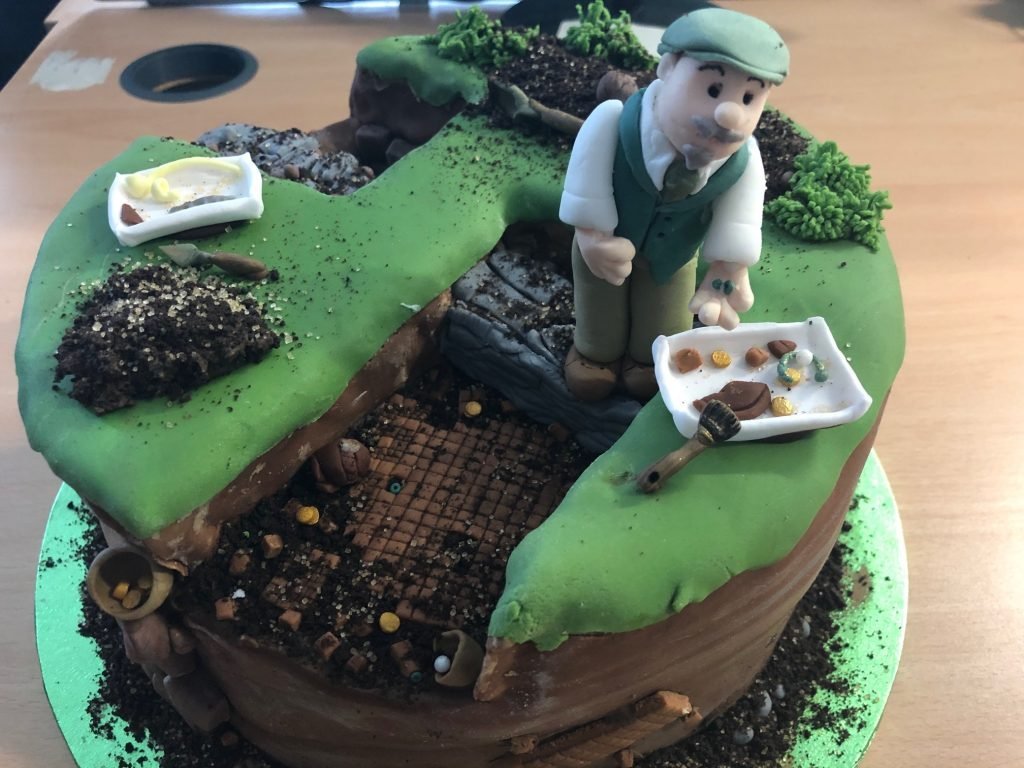 'How would I define archaeology? I suppose you could call it studying other people's rubbish!' laughed Frank Green, the New Forest National Park Authority's lead archaeologist who's now retiring after digging up the past for most of his life.
Frank has worked in Hampshire for nearly 45 years and has been a driving force within the National Park for the past 13. Using the latest resources, technology and people power he's thrown up some fascinating insights into who has lived here and how the land was managed.
'It's a very pro-active job', he said. 'You're always achieving things. You're getting outcomes which could be recognised for hundreds of years.'
Frank and his team not only advise on the right archaeological approach during building and conservation work, but also protect the New Forest's rich and varied history and culture. The Authority receives hundreds of planning applications each year and each one is assessed for any potential impact on archaeology.
As he steps into active retirement, Frank has a list of stand-out memories from his time in the Forest.
'Radiocarbon dating is one of them,' he said. 'This method has revealed that some places in the Forest date back further than we thought. Using other scientific dating techniques, we've found some deposits going back up to a million years. That means we're not dealing with humans but their predecessors.'
Another high point has been the use of geophysical surveys which reveal what can't be seen on the data as well as botanical and organic materials, and building conservation – all the way ignoring his father's advice to 'get a proper job'.
'In the '50s and '60s not many people worked in archaeology,' explained Frank. 'There were very few courses. Now things have moved on apace, and there are so many more resources available.'
The New Forest was the first national park, for example, to obtain complete Lidar coverage, using lasers from an aircraft to scan and map the terrain below.
Lidar (Light Detection and Ranging), is a technique that can 'see through' vegetation to reveal previously unknown landforms, such as medieval field systems. It's identified more than 3,000 archaeological sites in the New Forest which can now be protected.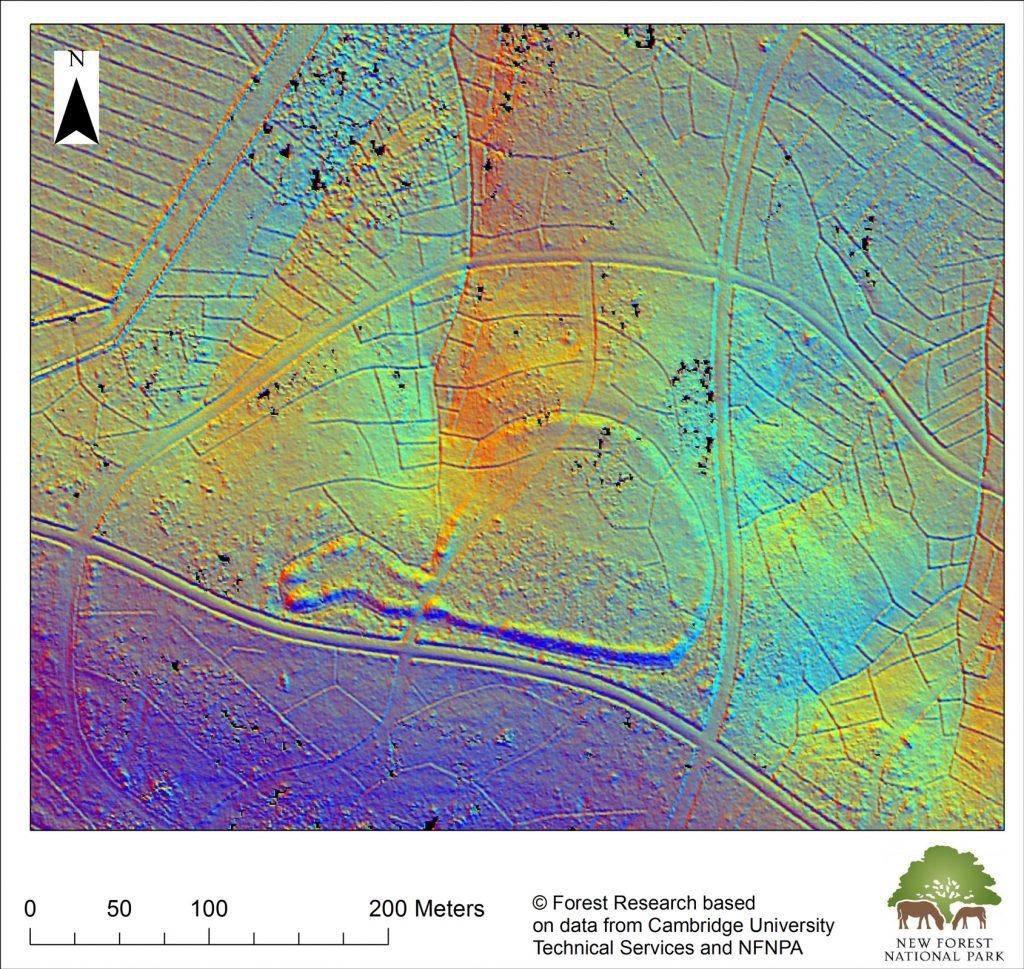 The team has also been exploring new levels of identification. Along the coast, for example, due to sea level rising, preserved timber and underground structures have been discovered. 'A Neolithic forest in Beaulieu… a timber causeway off Calshot….
Potentially there's a lot more prehistoric material which has been preserved by rising seas,' said Frank.
Despite the changing times and tides, one constant through the years is that archaeology is an analytical process. 'This is one job you can get away with overanalysing everything,' said Frank. 'We have to ask lots of questions and never take anything on face value. Every job needs at least two to three confirmatory pieces of evidence.
'This is especially true in the New Forest where there are many folk tales which aren't necessarily supported by evidence. Archaeology helps you pull apart these tales.'
Frank describes the New Forest as a man-made landscape with a clothing of nature.
'Everywhere has been subject to human interference and human change,' he said. 'The landscape is stuffed with archaeology. But finding nothing is also significant. We'll then ask: "Why did no-one settle here? What was happening in the past to prevent it?"'
All the digging and monitoring is the study of everything to do with man's past.
'It's not just about finding nice things either but looking at objects thrown away or lost.
'With these things we can find out more about lifestyles, cultures and religions and how people have managed the landscape. In a way it's a study of people through possessions and what they have left behind. Through these, we find that our ancestors are often not so different from us.'
As for a legacy, Frank would like his to be 'making all this information accessible to a much wider audience'. 'The more people know and understand what's out there in the Forest, the more they can help protect it.'