Discover the New Forest Walking Festival
PUBLISHED ON: 20 OCTOBER 2018

It's not every day that you get the chance to go on a guided walk amongst the fiery colours of autumn with rangers, archaeologists or woodsmen.  

But for two weeks every October, you can explore new parts of the Forest, discover more about its wildlife and history, and spend time in the great outdoors with experts, thanks to the New Forest Walking Festival.

Keen to get a taste of what the festival has to offer, I joined our Apprentice Ranger Marty Meaker and Access Ranger Adam Vasey on their Old Railway Wander near Sway.

Beginning our walk at Longslade Bottom car park, it was clear the rain wasn't going to lower everyone's spirits as we set off towards the old railway line; which was the first to pass through Brockenhurst.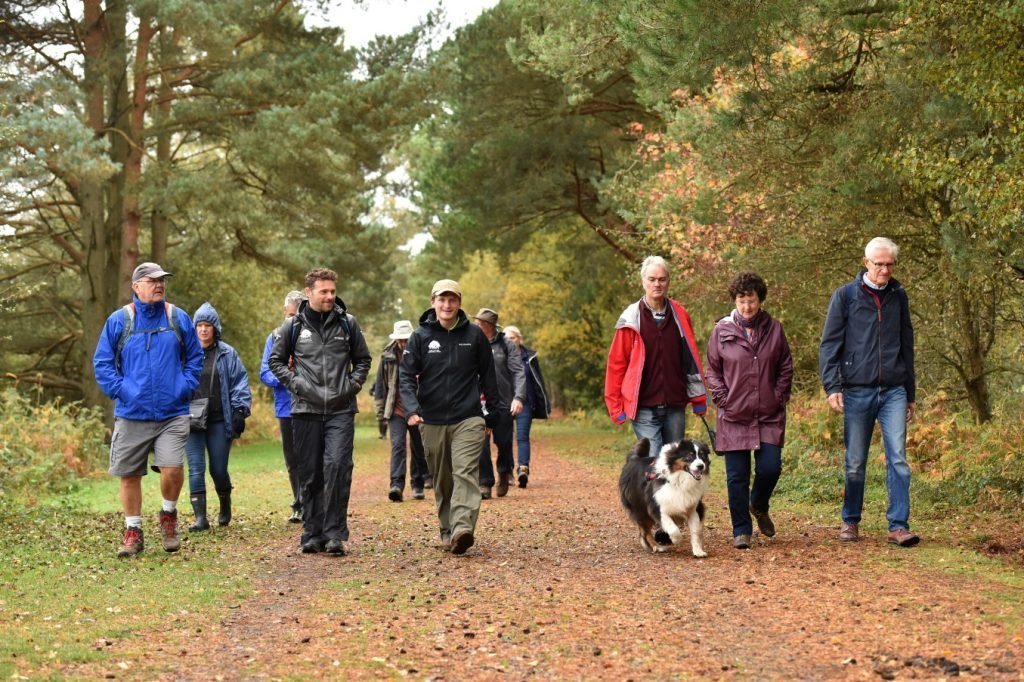 Known as the Castleman's corkscrew, after Wimborne solicitor Charles Castleman who opened the line in 1847, the winding line extended the London to Southampton route, passing through Brockenhurst, skirting Hincheslea Bog and on to Dorchester.
Wandering next to blazing ferns, we followed the track towards Brockenhurst before turning left towards Hincheslea Bog. This is one of a few places that bog myrtle can be found in the UK, a plant with leaves that have a resinous, balsamic fragrance and can be used as an effective, traditional insect repellent. You may not know this, but the New Forest is a stand out place for freshwater plants and animals.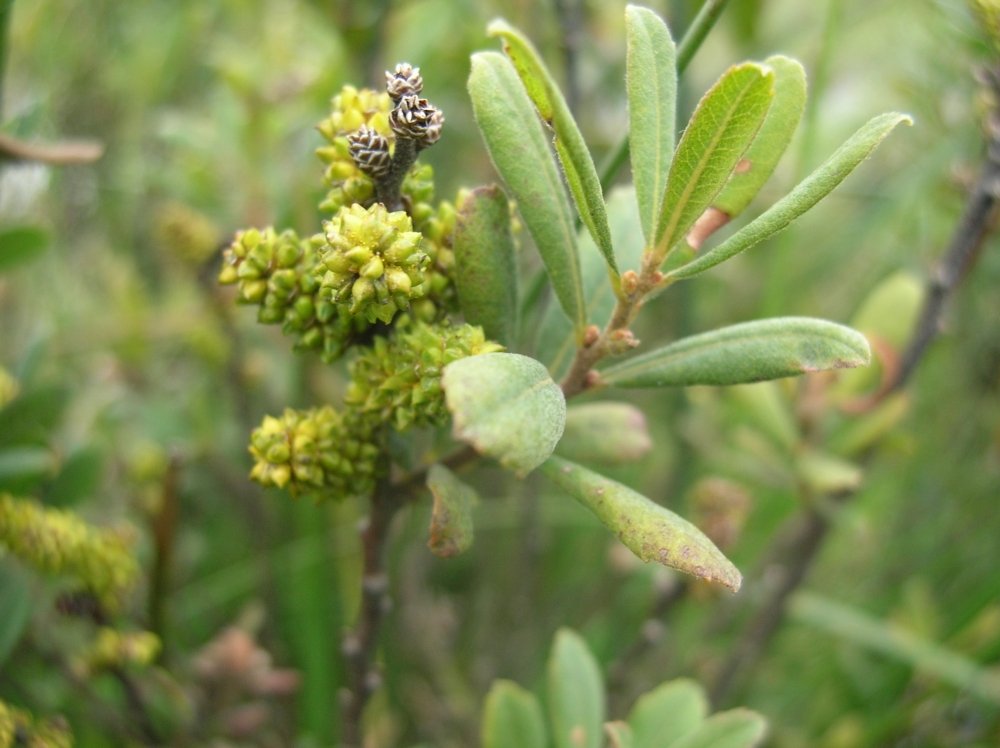 Heading past the wetland to Hincheslea Wood, we found ourselves under a canopy of leaves quickly turning to oranges and reds as autumn continues to fly by.
As well as being an Apprentice Ranger, Marty is a practising commoner and was able to answer our questions about this important ancient tradition; from the role of the Agisters looking after the roaming livestock, to the pony round-ups or 'drifts' and the browse line of the trees and hedges left by grazing ponies, deer and other animals.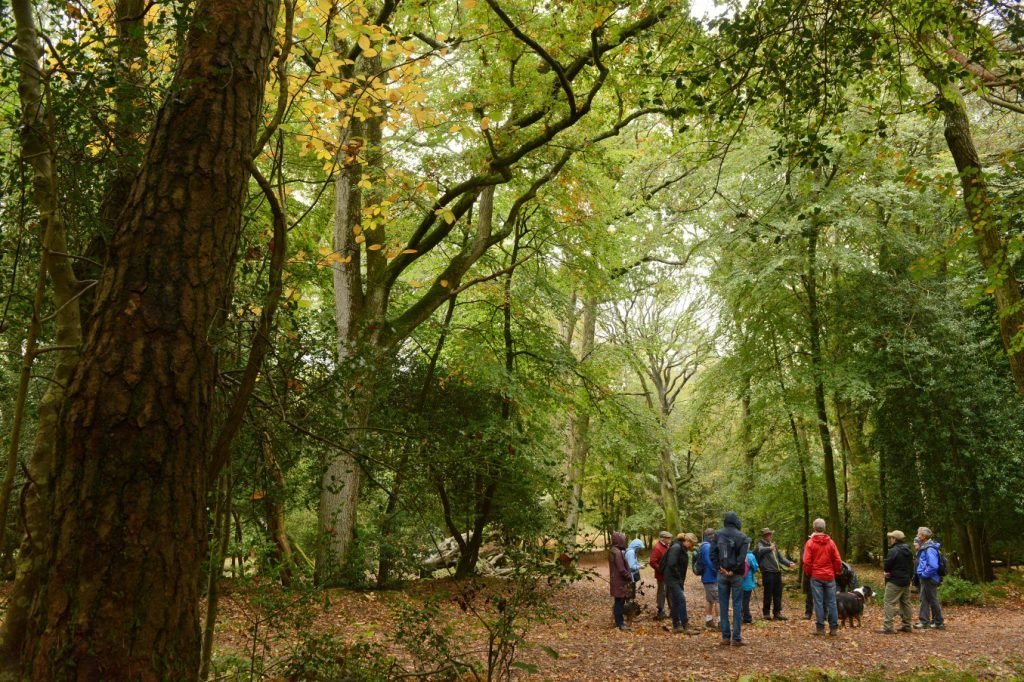 He explained that five ancient commoning rights have existed in the Forest, but only three are now exercised:
Pasture – to turn out ponies, cattle, donkeys, mules and sheep onto the forest
Mast – to be allowed to turn out pigs during the pannage season (this typically takes place between October and November as dictated by the Verderers)
Estovers – where a supply of wood is given to commoners by the Forestry Commission.
Of course, it wouldn't be a forest walk without passing through open heathland with ponies grazing around us. Winding our way out of the wood and onto Longslade Heath, our guides explained that on a clear day this spot is excellent for uninterrupted views across to St. Michael and All Angels Church spire in Lyndhurst and Rhinefield House.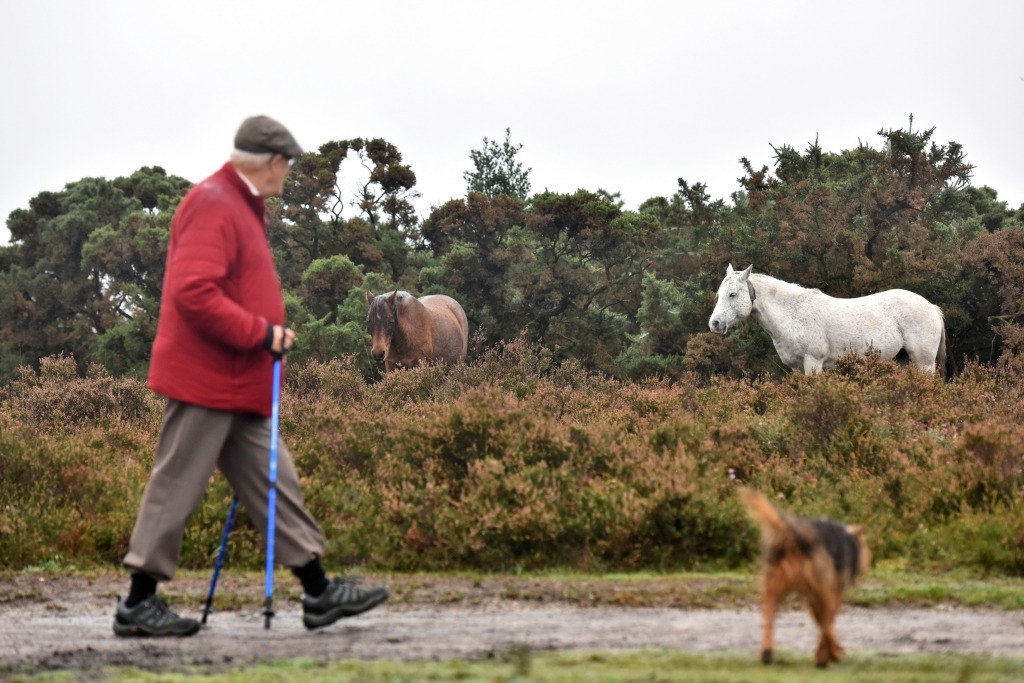 It's amazing how much history there is around us and how easy it is to walk straight past it. I certainly had no idea Longslade Heath was used for growing potatoes during World War II, and that the lines are still visible today between the foliage.
Returning to the car park, the group was eager to pass on its praises to Marty and Adam on their informative walk and ask if we had spaces on any more of the festival walks; a solid sign of success.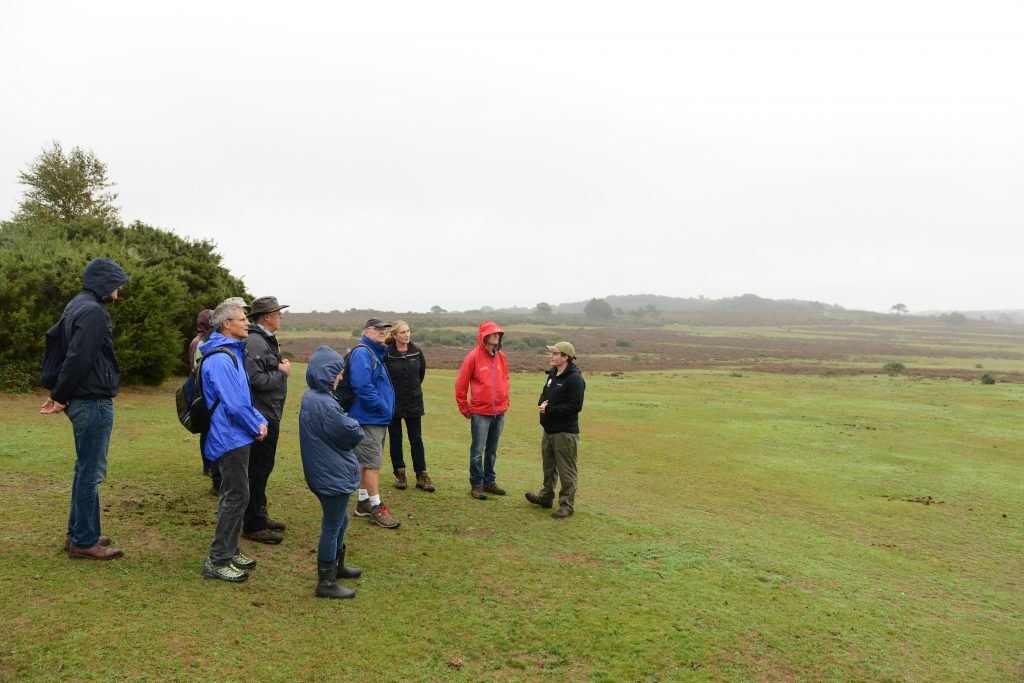 Asking Marty about the walk, he said: 'This is the first time I've run a New Forest Walking Festival walk and it was a brilliant morning for everyone involved. They were such a lovely group of people who were interested in the heritage of the Forest and asked some great questions about the area and the role of commoning. It was a fantastic way for me to pass on my knowledge and a unique behind the scenes opportunity for those that joined us.'
If I had to sum up my morning on the Walking Festival, I would say it was an amazing opportunity to explore new areas of such a beautiful landscape and learn more about this incredible place under the guidance of experts. Marty and Adam's enthusiasm for what they do and their love for the Forest is impossible to miss, and only adds to what is a very genuine experience.
So why not fall in love with the Forest this autumn and join one of our Walking Festival walks? The festival runs until Sunday 28 October and there are still spaces on some fascinating walks. Visit www.newforestnpa.gov.uk/festivalwalks to browse and book your place.