A walk in the woods with Dave Dibden
PUBLISHED ON: 3 DECEMBER 2018

Many of us enjoy a walk in the woods.

We can all appreciate the beauty of fiery autumn colour.

We might even be able to identify an oak, beech or horse chestnut.

But hardly any of us understand or appreciate woodlands like Dave Dibden.
Dave manages a woodland near Lyndhurst for Pondhead Conservation Trust. His story is one of a lifelong love of trees and a personal crusade to protect them.
I met Dave in Pondhead Inclosure on a blustery autumnal day, flanked by trees resplendent in vibrant oranges, yellows and reds. With his two Jack Russells tussling in the back of his forester's truck, we made our way along the tracks that run through the woodland.
Dave is a fascinating character. In many ways his flat cap, straightforward manner and thick Hampshire accent make him the archetypal woodsman.  However, Dave is also more approachable, forward-looking and open to change than you might expect.  Above all, it was his enthusiasm for Pondhead that was clear as he updated me on his work while we bumped along the tracks.
'We have been focusing on maintaining the edge of the rides (tracks) as they are corridors for butterflies, like pearl bordered fritillaries, and a tree planting programme,' he said. 'We have planted lots of goat willow, hornbeam and dogwoods as well as coppicing the woodland on a rotation.
He said: 'This is the largest hazel copse on Crown Land and it has a totally different feeling to the rest of the Forest for me. It has a diversity of trees not seen many places.'
We came to a stop alongside a primitive camp, complete with seating area, log pile and an intriguing huge metal drum on wheels.
He explained: 'We managed to get grants from the National Park Authority and New Forest Trust that helped us buy this charcoal retort (burner). The charcoal we make is 99.9% pure and we sell within the Forest boundaries and it sells really well. We say you can light it with one sheet of the local paper! It brings in really useful income for our conservation work.'
As we settled down under cover for our interview, talk turned to Dave's starring role in a recent Channel 4 documentary 'A Year in the New Forest'.
He was typically self-effacing and said: 'I still haven't watched it! But it was good to get the message out on the TV that woodlands need to be managed. They've been managed for thousands of years and people don't realise. A Year in the New Forest hopefully made people realise that woodlands aren't just there, they need looking after and there are people like me working to do that.'
Something in Dave's demeanour suggested to me that perhaps he enjoyed his time as a TV star a little more than he is letting on, and why not? Until recently his life has been a story of struggle, perseverance and unheralded achievements.
Born in 1952, Dave developed a love of the countryside early in his life.
Dave said: 'My grandfather used to work on Barker-Mill Estates near Marchwood as a woodsman. That's probably where I picked up my early passion for woods. I used to cut bean sticks and pea sticks with grandfather on the estate. As you get older the love of the woods becomes more a part of you.'
Years passed and Dave found himself working for Dimplex, producing moulds for radiators. Although happy enough, he found himself yearning for more.
He said: 'I got married in 1978 and soon after this me and my wife Carol were out walking in the woods. I said to her "I'd love a job in the forest". She said "Don't be daft – you don't know anything about woodlands!"
'I was looking for a new job at the time anyway, so went into Southampton and, like it was meant to happen, there was a job advertised for the Forestry Commission (FC). The girl on the desk said "Don't be silly, you've got no chance". She eventually gave in and handed me all these forms, trying to put me off with the number of forms I think! But I filled them all out and three weeks later I had a letter from the FC saying they'd like me to come for an interview. I started in December 1979.
'I worked in forest management; planting trees, cutting bracken, erecting fences – it was great.'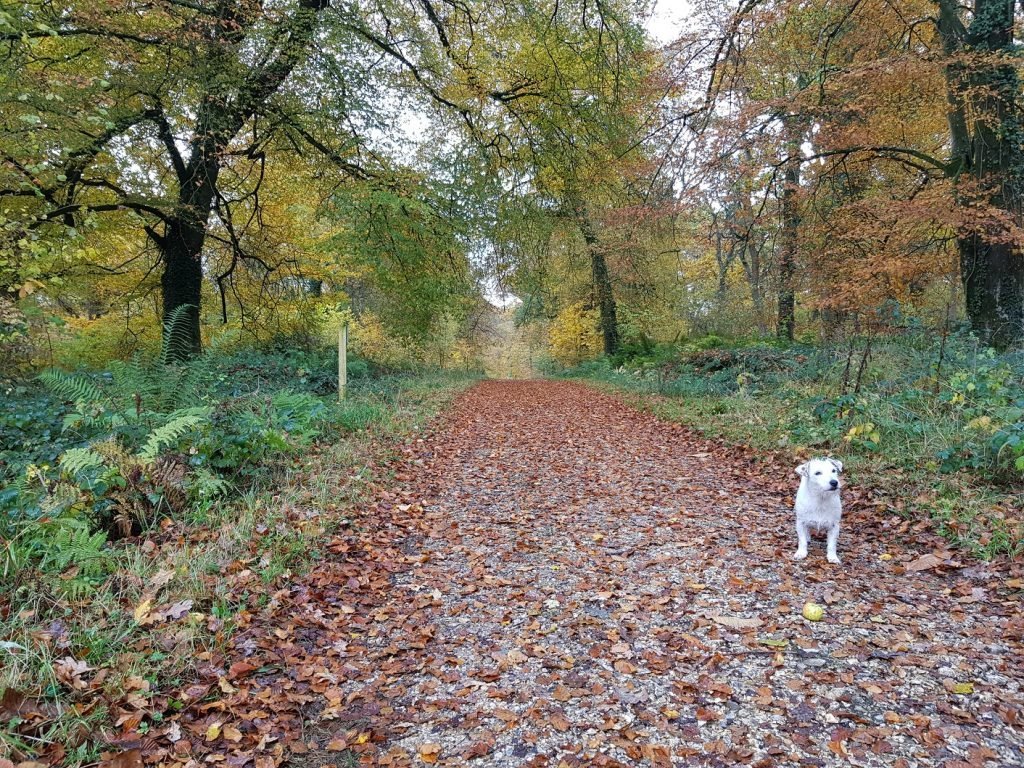 It was during his time with the Forestry Commission that Dave grew to love Pondhead. Whenever they had time, he and his friends would head to the inclosure to coppice sections of the woodland and clear the track edges to encourage butterflies. Dave left the Commission in 1993 after 14 happy years and his association with Pondhead came to an end.
He said: 'When I left the Commission I had a job for Hampshire County Council on their countryside service, then I moved to Minstead Study Centre to help there with upkeep of the grounds and look after the bees. The lady in charge there at the time wanted some woven hazel to go round the hives. I thought I knew the very place to go so I rang up my old boss and we went back to Pondhead.
'We were flabbergasted by what we found. No coppicing had been done for years and the rides were all overgrown. He said to me, "How would you like to come back? Though we've got no money to pay you." I said, a bit sarcastically, "Oh that's great!".
'But I had a word with my wife and she knew I loved this wood, so we decided to try and make it work. I started two days a week in Pondhead and did contracting the rest of the time, selling pea and bean sticks from the inclosure to supplement my income. I did this for a few years and made some progress, with return of butterfly species like white admiral and silver washed fritillary, but it got tougher and tougher to manage.'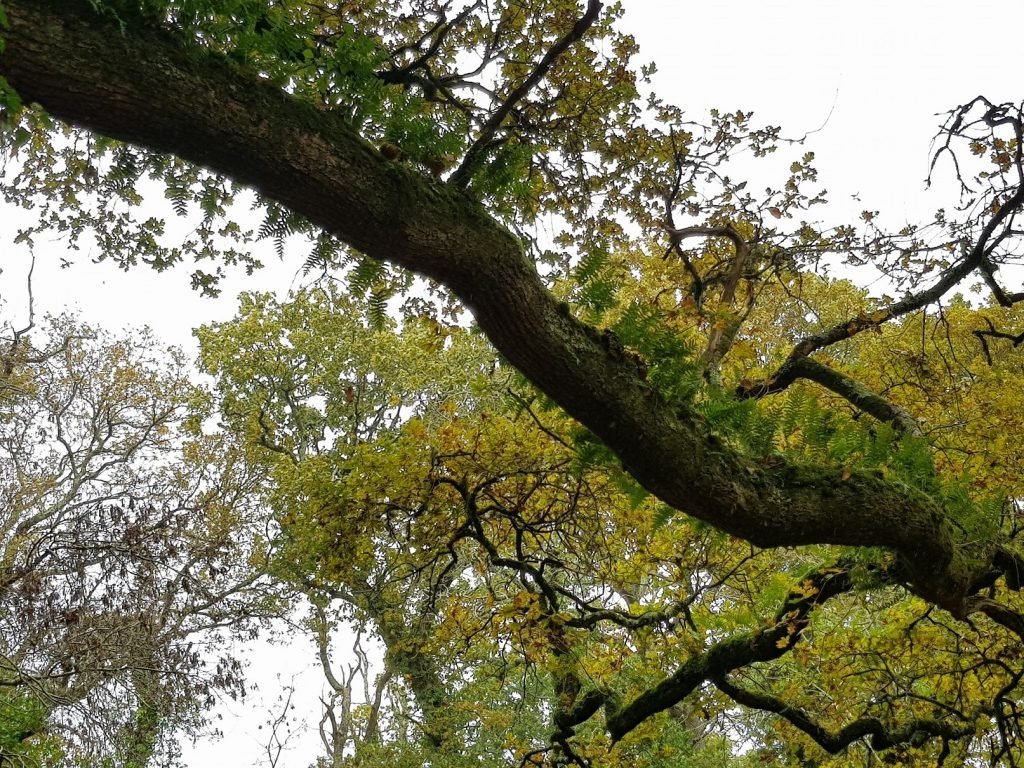 Managing a woodland is an enormous task, impossible for one man, and soon it started to take its toll. With Dave struggling to maintain the inclosure and reaching his lowest ebb, things looked bleak for his efforts to tend to the woodland he loves.
Then the stars aligned.
'Derek Tippetts is an FC volunteer. That's how I first came to know him,' Dave said, 'He used to help me in the woodland sometimes. He got the bug for Pondhead and wanted to be involved more closely.'
Derek and Dave decided to try and set up a trust to care for the inclosure. After gaining a licence from the Forestry Commission, Pondhead Conservation Trust was born in 2014. The two of them formed a formidable partnership.
Dave said: 'Derek is an ex-bank manager so he was great at the paperwork, and I am good at the ground work, so we make a good team. We went to the National Park's Volunteer Fair and picked up lots of volunteers – we have over 200 now.
'Now that I'm older I'm feeling the aches and pains a bit more so to be able to take a step back and see the woodland become a sustainable place is a relief. Looking back now I can't believe how it's come on. We've trained up lots of the volunteers so that they can take it on.'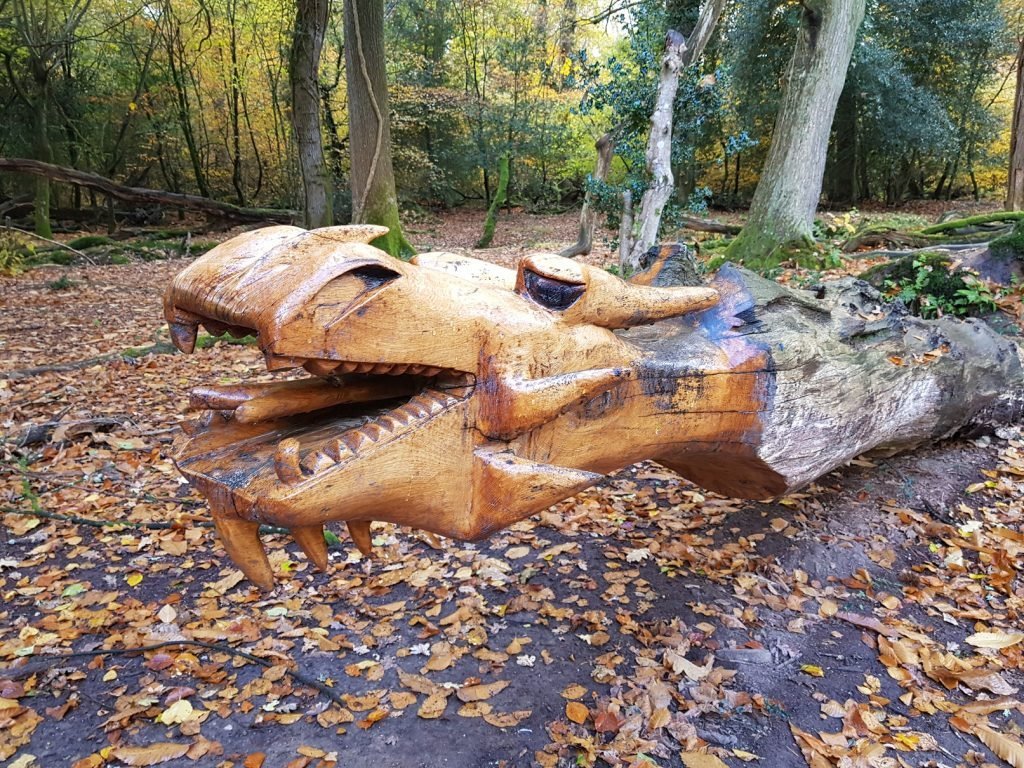 Since this point, the rise of the Trust has been remarkable. Producing and selling high quality charcoal, coppicing woodland, opening up track edges for butterflies. Their impact has been immense.
It's an impact that has not gone unnoticed.
Awards have come thick and fast, something that is clearly a great source of pride for Dave. The pinnacle came in mid-2018 as the Trust was awarded the Queen's Award for Volunteering Service – the 'MBE for organisations'. This is the highest award given to local volunteer groups across the UK to recognise outstanding work done in their own communities.
You can join Dave, Derek and the volunteers in their work to maintain Pondhead Inclosure. Sign up at www.pondheadconservation.org.uk.